Spinach & kale are tossed with an avocado vinaigrette, roasted butternut squash, pistachios, dates & quinoa in this vegan & gluten free kale salad recipe.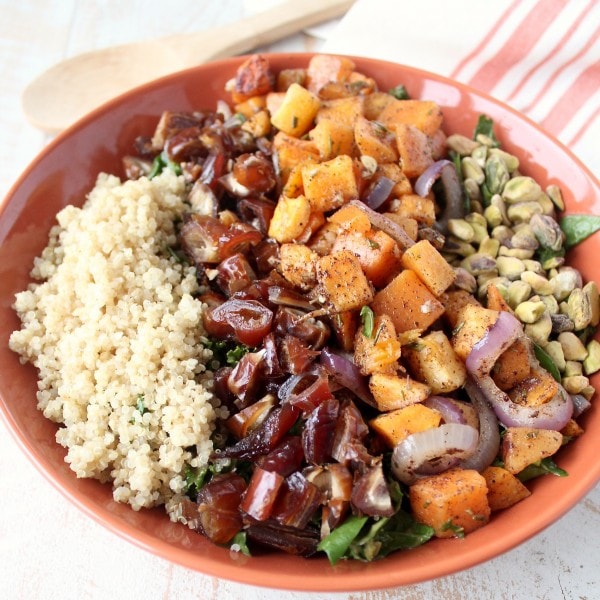 If one of your goals in 2016 was to eat healthier, while still enjoying super flavorful food, then I have just the salad for you!
When it comes to healthy recipes, I love to get in the kitchen and create delicious new dishes that are healthy, while still full of flavor, and this salad is just that!
From the rosemary cinnamon roasted butternut squash to the avocado vinaigrette dressing, this is one kale salad that is anything but boring!