Kangaroo and Lamb Tips Too!
This post may contain affiliate links.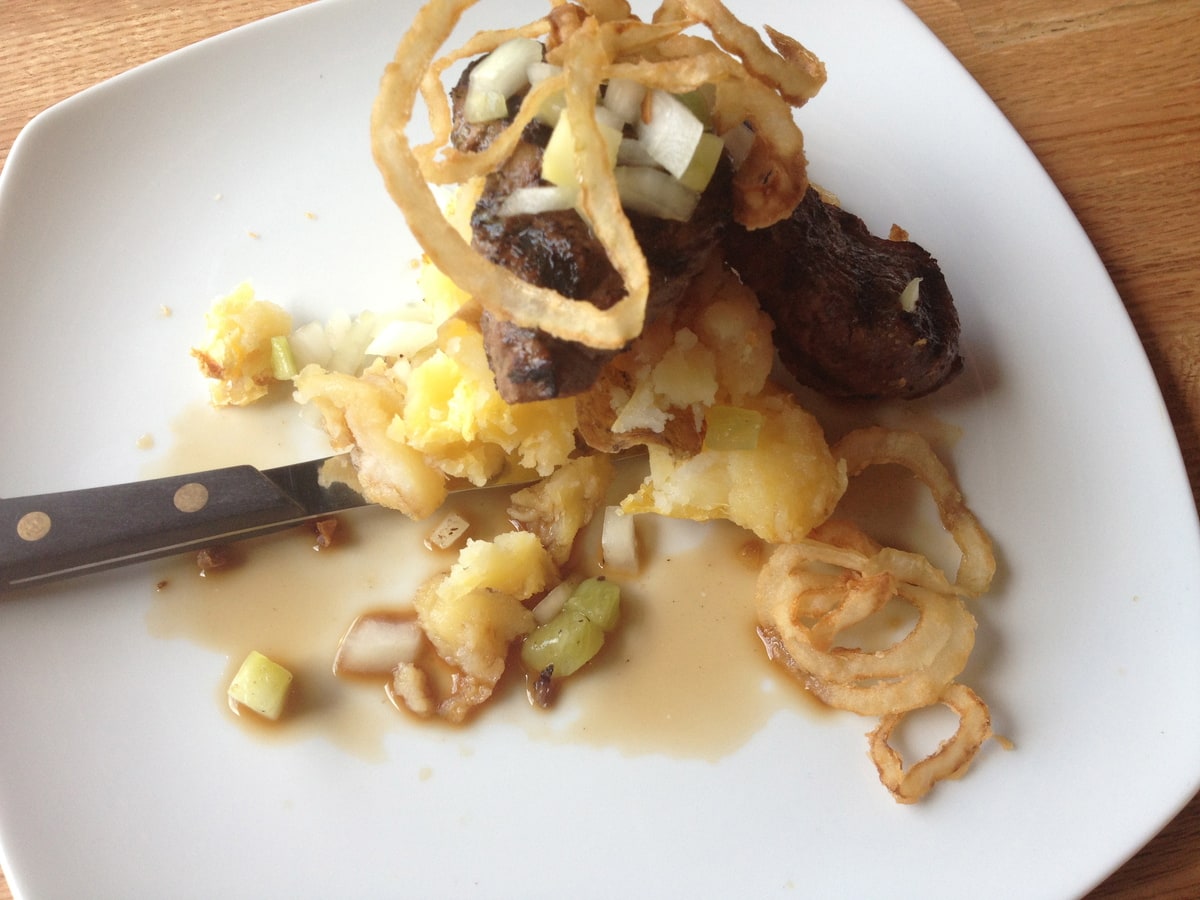 The #1 item on my summer bucket list was to complete the "food list challenge", a list of 100 interesting foods everyone should try at least once in their lives! I got to knock another item off the list while in Boston by eating some delicious, meaty Kangaroo.
There was a new bar and restaurant that had just opened by my friend's house called the "Tip Tap Room" which features various meat tips and over 30 beers on tap.
Yeah, get it, tips and taps, I'm not going to lie, I think the name/concept is pretty dang creative, I kind of want to steal it as a theme for one of my dinner parties! Meat and beer, my kind of place!
They serve up more traditional meats such as chicken, steak and lamb, but also offer a "game of the day", the day we were there, you guessed it, kangaroo!
The obvious first choice of tips was Kangaroo, it was a mark off my food list challenge and a new scrumptious meat to try, but what other tip would we get…. we went with the lamb in a mint & shallot marinade with a minted glaze, chèvre mashed potatoes, sautéed greens and tzatziki sauce.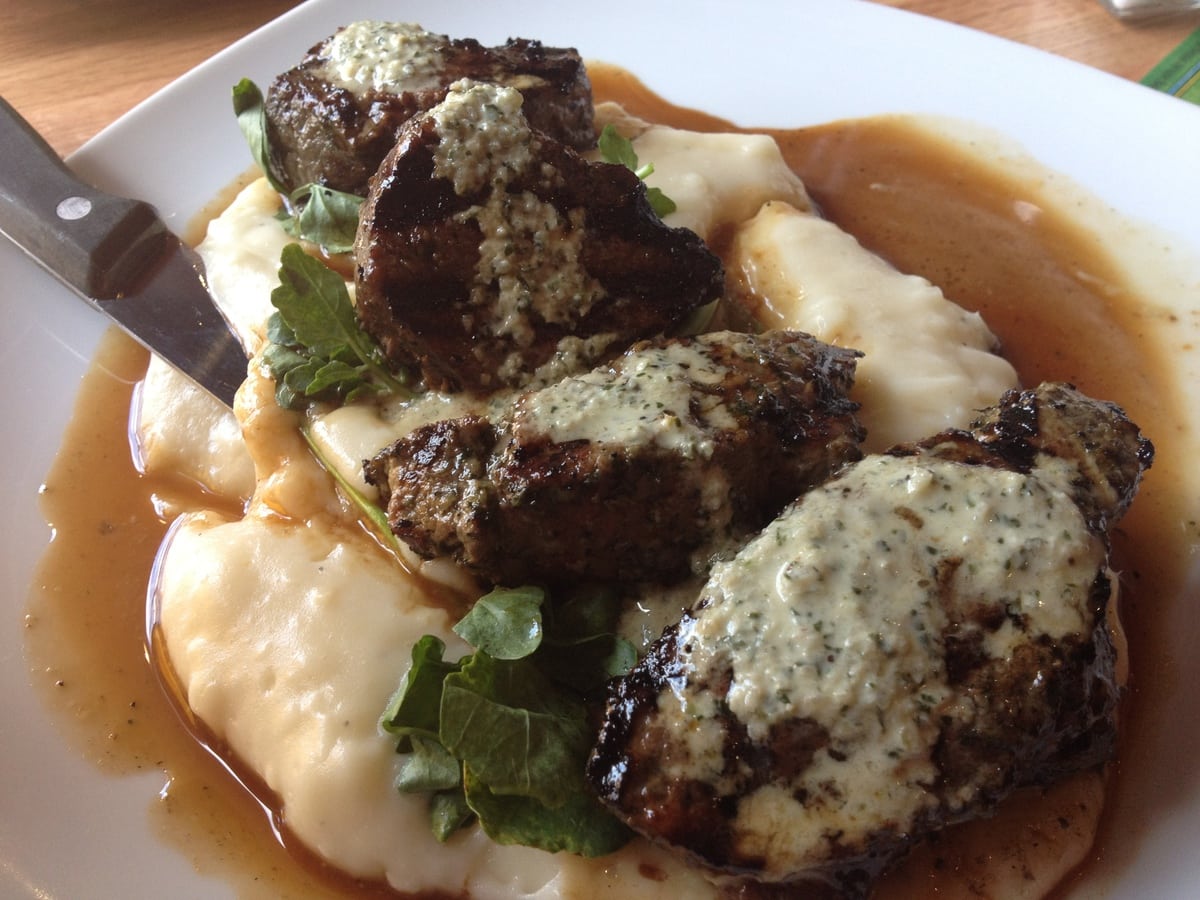 The potatoes were rich and creamy and the lamb was super flavorful!
As for the Kangaroo, the meat was similar to that of a sirloin steak. It was cooked to medium rare and nice, tender and juicy on the inside.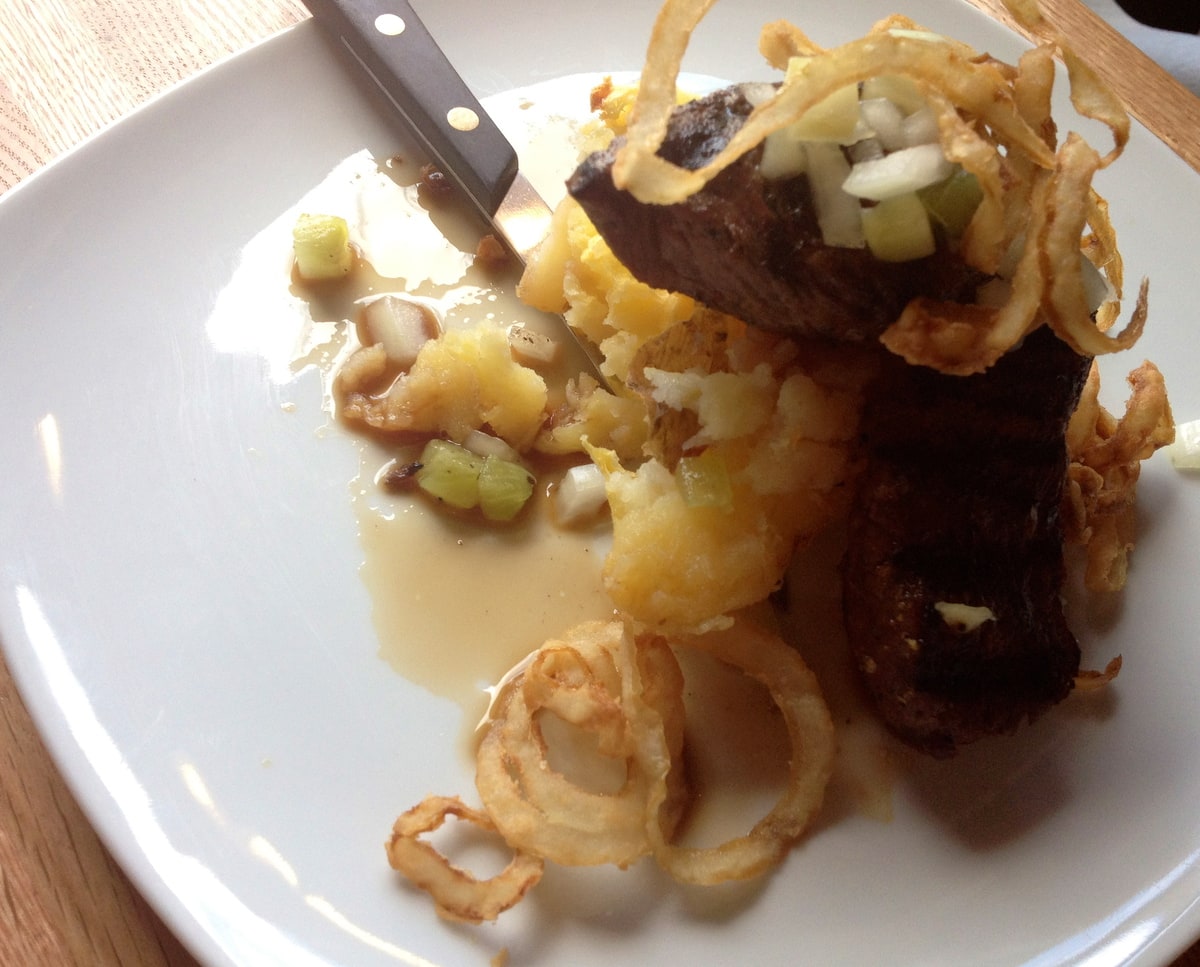 I loved the crunchy onions on top and light roasted potatoes on bottom.
I just looked at their website and the "Game of the Day" today is horseradish truffle marinated ostrich with foie gras blue cheese mash. Now if that doesn't make me want to jump on a plane to Boston right now I don't know what will!
I miss Foie Gras, can we get over this whole ban thing in California already?
I digress. If you're in or around Boston, check out the Tip Tap Room at 138 Cambridge St. Boston, MA 02114 in Beacon Hill or online at www.thetiptaproom.com.
We are a participant in the Amazon Services LLC Associates Program, an affiliate advertising program designed to provide a means for sites to earn advertising fees by advertising and linking to amazon.com.