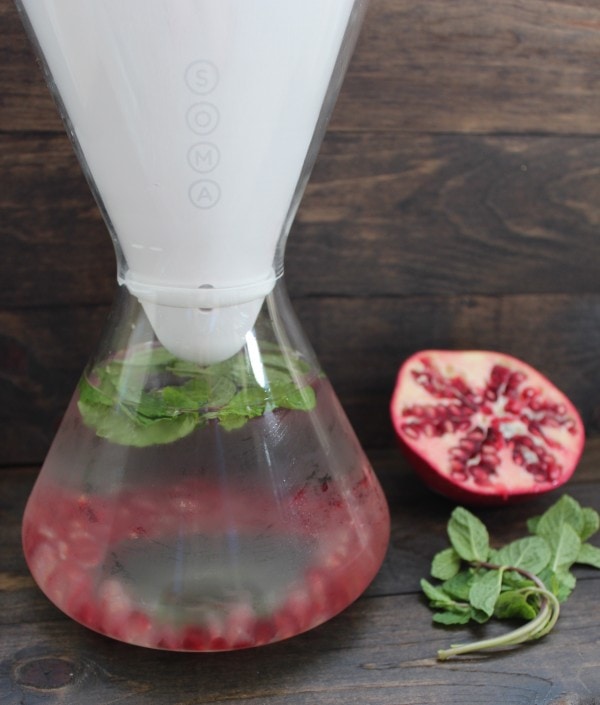 This post is part of a social shopper marketing insight campaign with Pollinate Media Group™ and Soma, but all my opinions are my own. #pmedia #givesoma  http://cmp.ly/3/8vNxcO."
For every dinner party I host I spend a good 5-10 minutes, pouring water from my clunky plastic water filter into nice bottles to place on the table. My thought, why not just create a water filter that's lovely enough to go straight from the refrigerator to the table?
Well the founder of Soma, Mike Del Ponte, and I had the exact same thought. He just did something about it!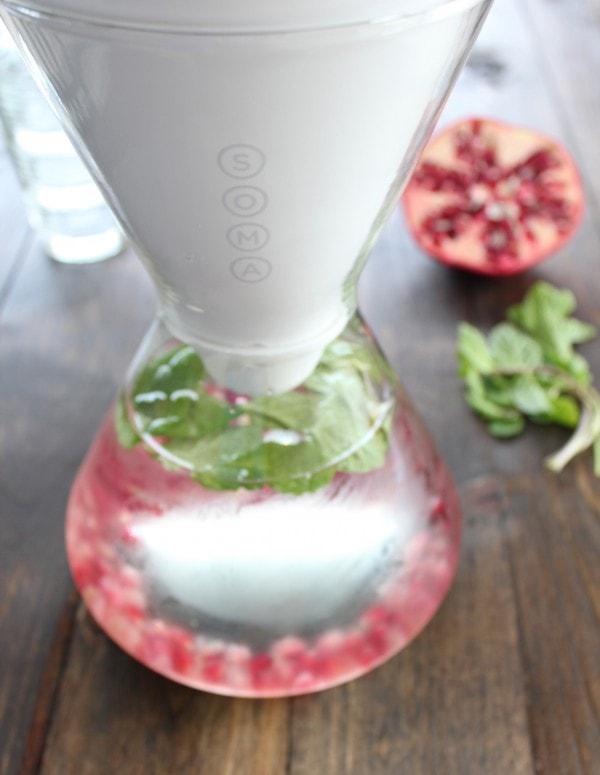 Mike created the beautiful Soma Carafe with biodegradable filters. Eye-catching, healthy and green, I like it!
I've been using my Soma for a week now to fuel up after mornings at the gym, but decided to get crafty over the weekend and create an infused water recipe that would be perfect for entertaining during the holidays!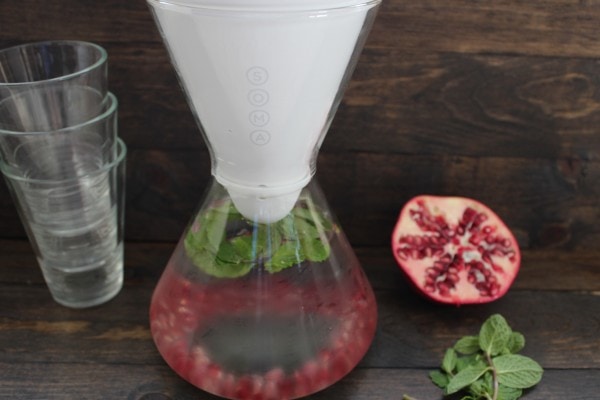 This Pomegranate Mint Infused Water adds a pop of color to the beautiful Soma Carafe and a pop of flavor to the clean, filtered water inside.
To make this at home, simply remove the filter from your Soma, place a handful of mint leaves and ¼ cup of pomegranate seeds into the filtered water, place in the refrigerator for 4-6 hours to let the flavors infuse. The best way to do this is to plan ahead and let the water infuse overnight in the Soma then wake up to delicious clean, fresh, infused water!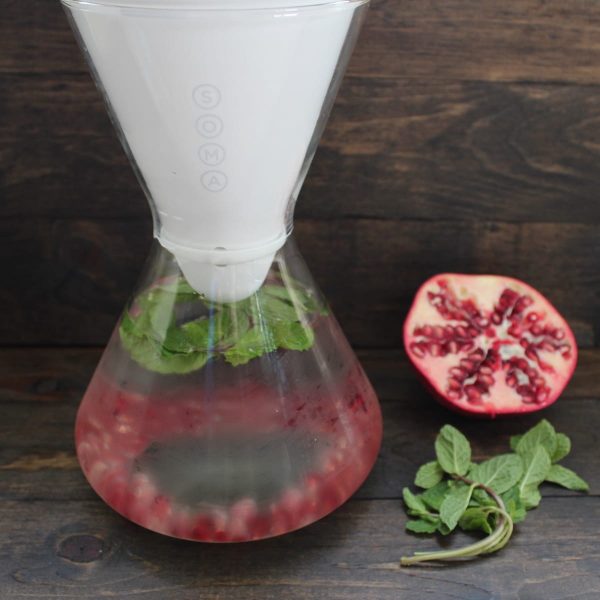 Let's be real, most of us never remember to change our water filter (or take the time and energy to go to the store and buy replacement filters!) but Soma takes this hassle away!
When you purchase Soma for $49, you are automatically enrolled in their fresh filter program, which sends replacement filters to your home every two months. The cost is $12.99 and shipping is always free (can I get a heck yeah for free shipping and less hassle!)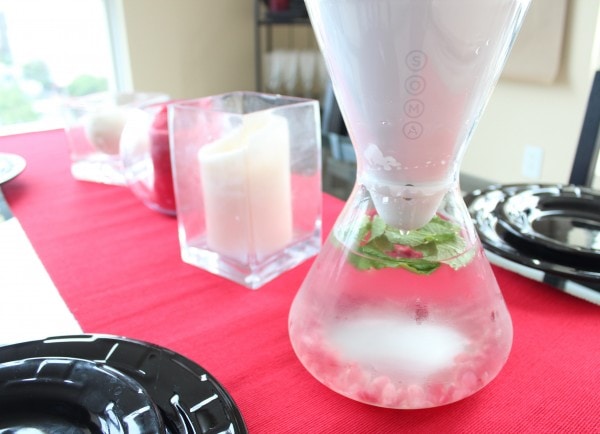 Soma is the perfect addition to your dinner table decor. I promise that not only will it provide you with great water at your next dinner party, it will also be a conversation starter!
Speaking of conversations… be sure to join Soma's conversations happening on Facebook and Twitter. For beautiful images of Soma in action, follow Soma on Instagram and Pinterest!
In addition to being a great product, Soma is all about giving back! Did you know that there are over 800 million people in the world that don't have access to clean drinking water?  Well, Soma is helping lower that number every day by partnering up with charity water to bring clean drinking water to someone in need every time a Soma filter is purchased. If you want to learn more about their efforts to bring clean water to the world, watch this video!
More From WhitneyBond.com