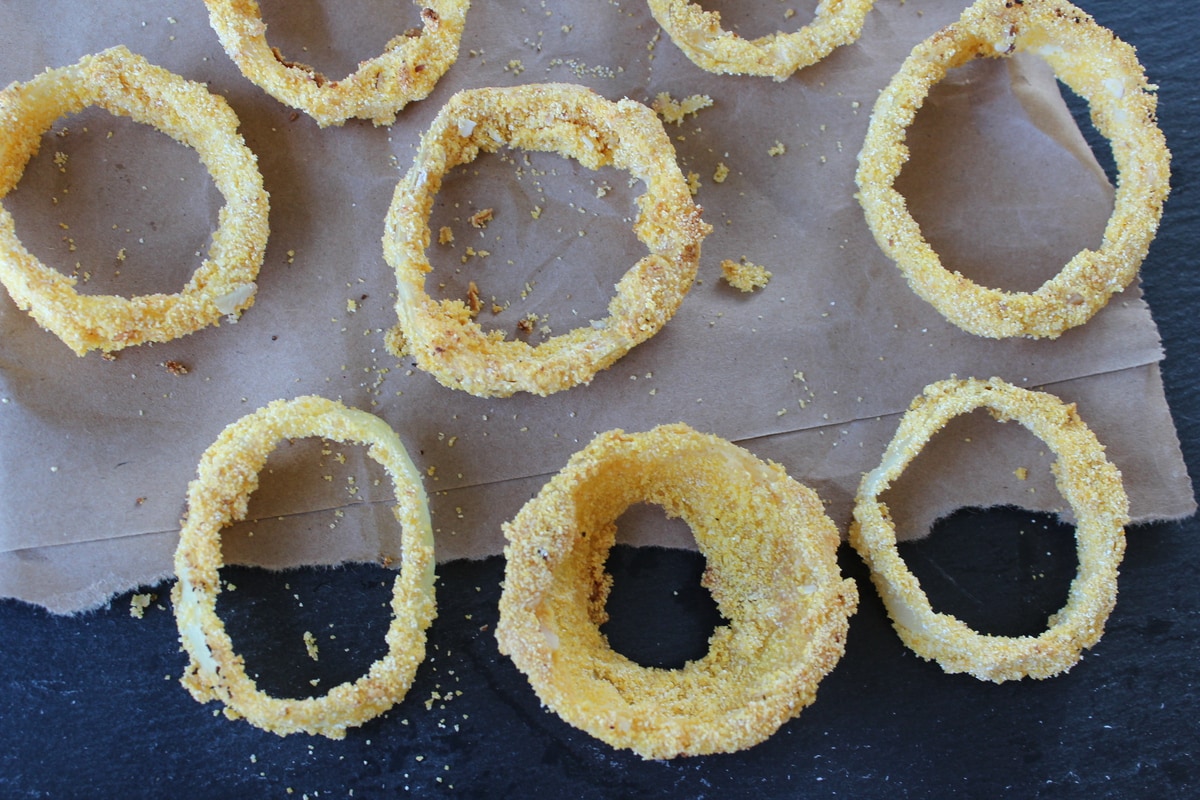 This weeks Chopped Challenge Mystery Basket included beer, almonds, tomatoes and marshmallow fluff…  again!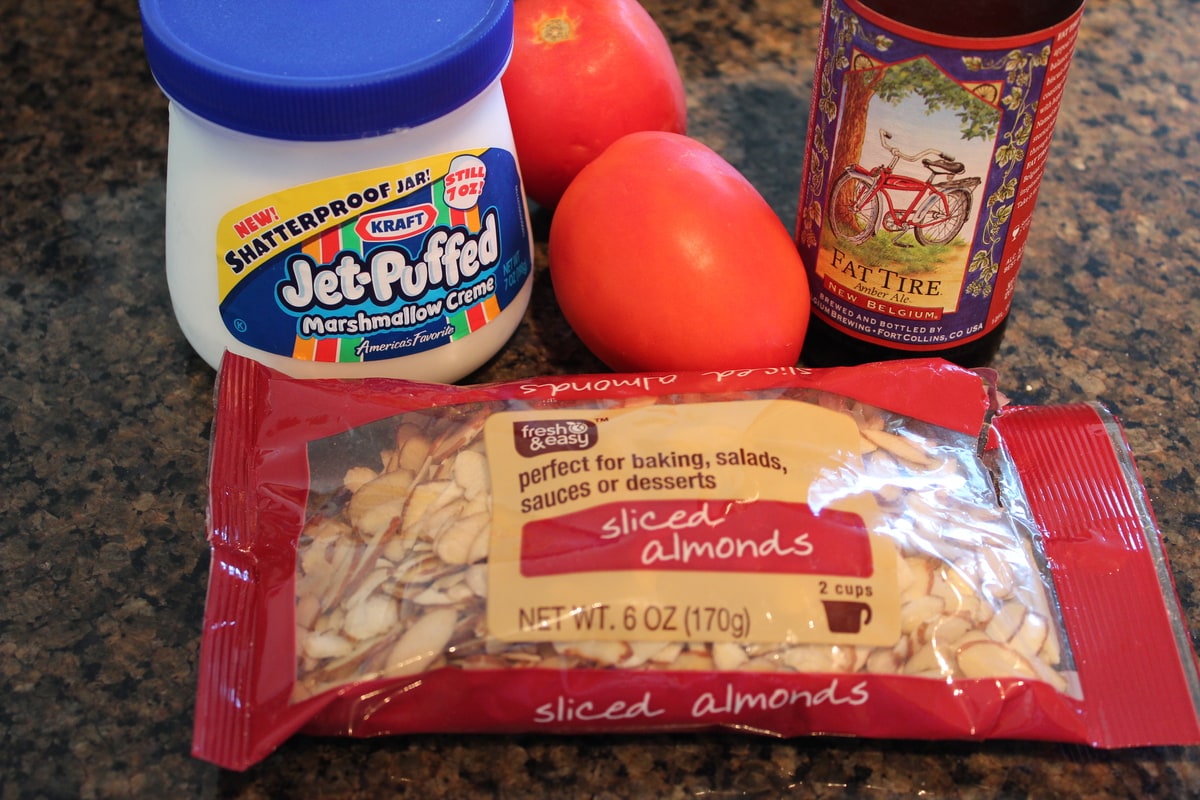 I combined the beer and almonds to make one of my favorite side dishes, onion rings.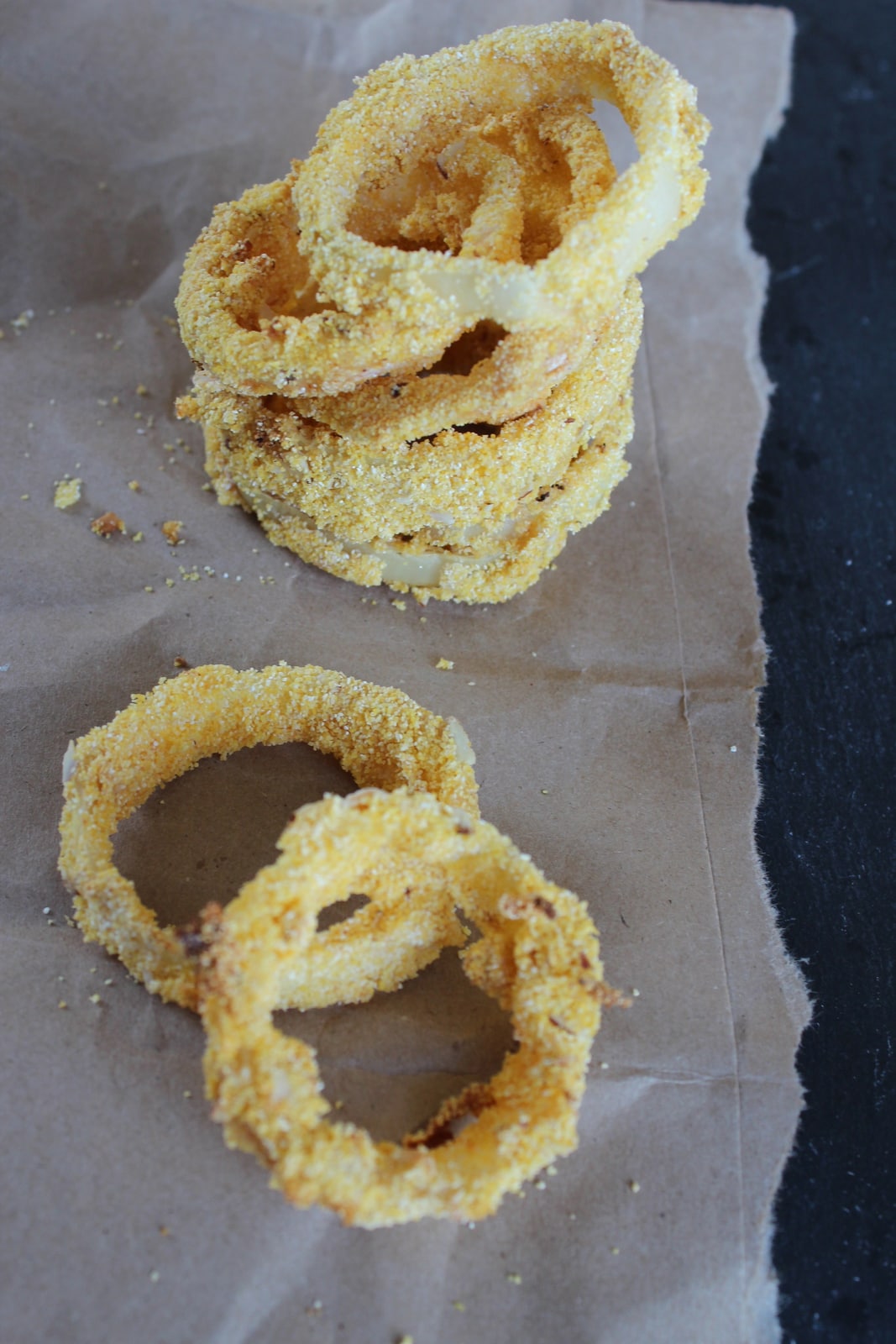 I then combined the marshmallow fluff and tomatoes to make a side of BBQ sauce for dipping.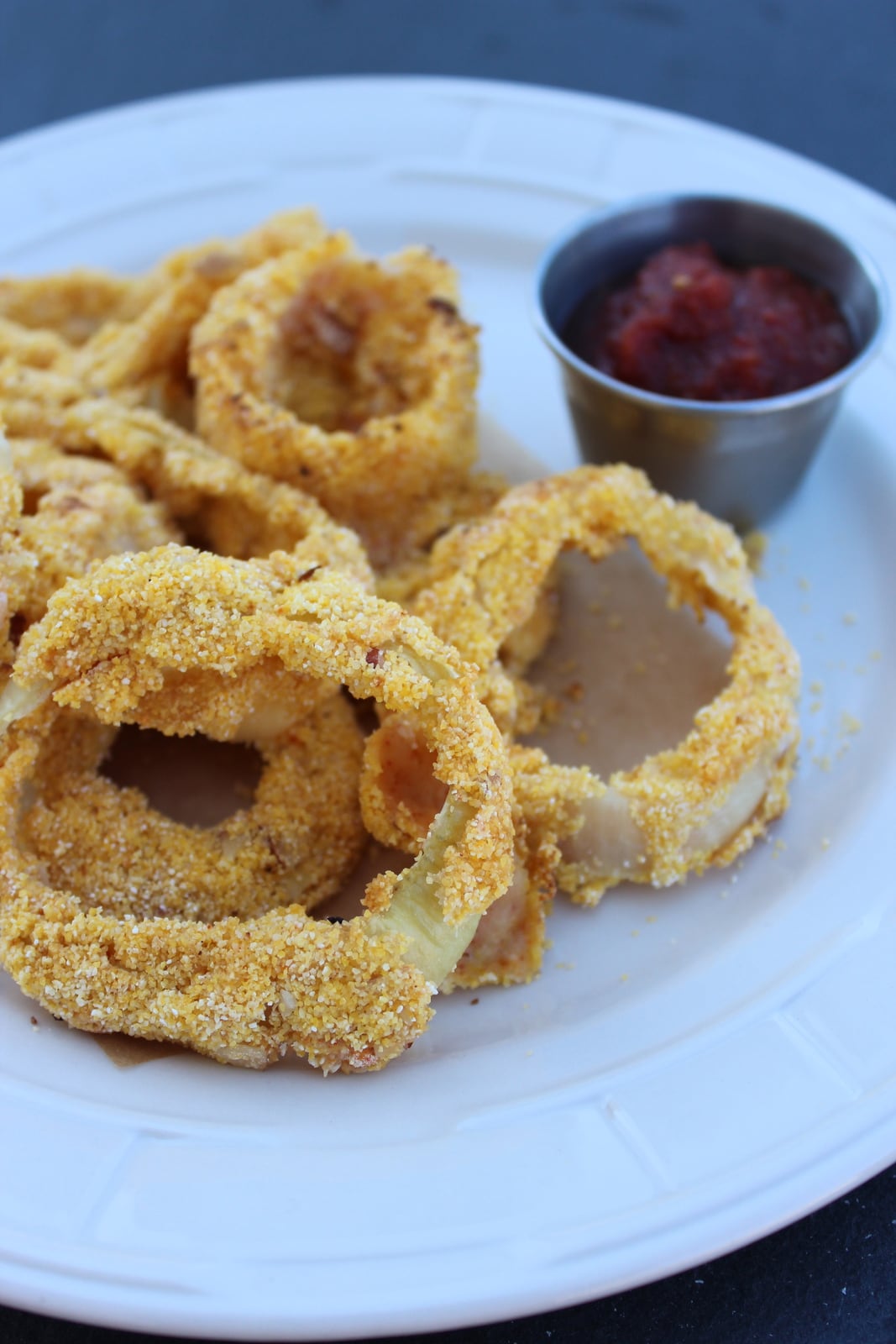 The final result of "Chopped Challenge Thursday" Week Ten: Beer Battered Almond Crusted Onion Rings with a Sweet Marshmallow BBQ Sauce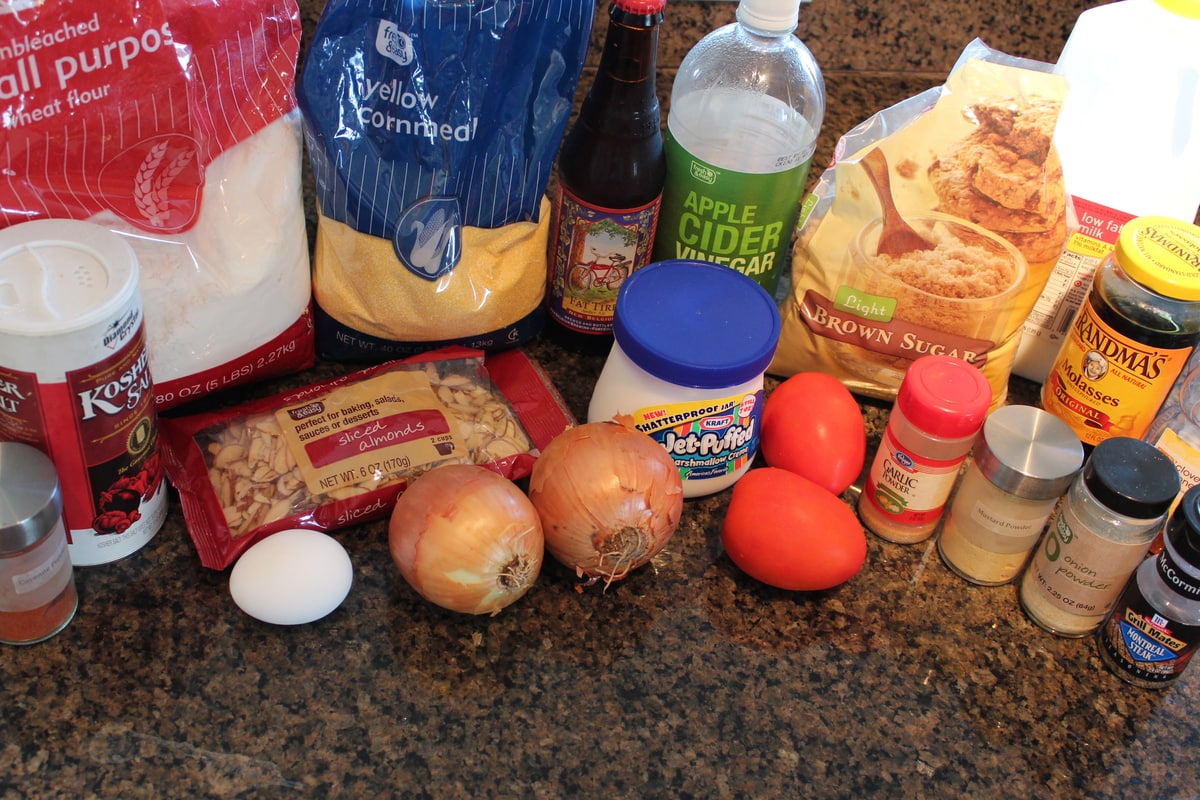 Ingredients (BBQ Sauce – makes 2 cups)
2 tbsp honey
2 tbsp molasses
2 tbsp marshmallow fluff
1/4 cup apple cider vinegar
1/4 cup beer
1/4 cup brown sugar
2 tsp dry mustard powder
1/2 tsp garlic powder
1/2 tsp onion powder
2 tomatoes (chopped)
1 can (6 oz) tomato paste
Combine all ingredients in a blender or food processor.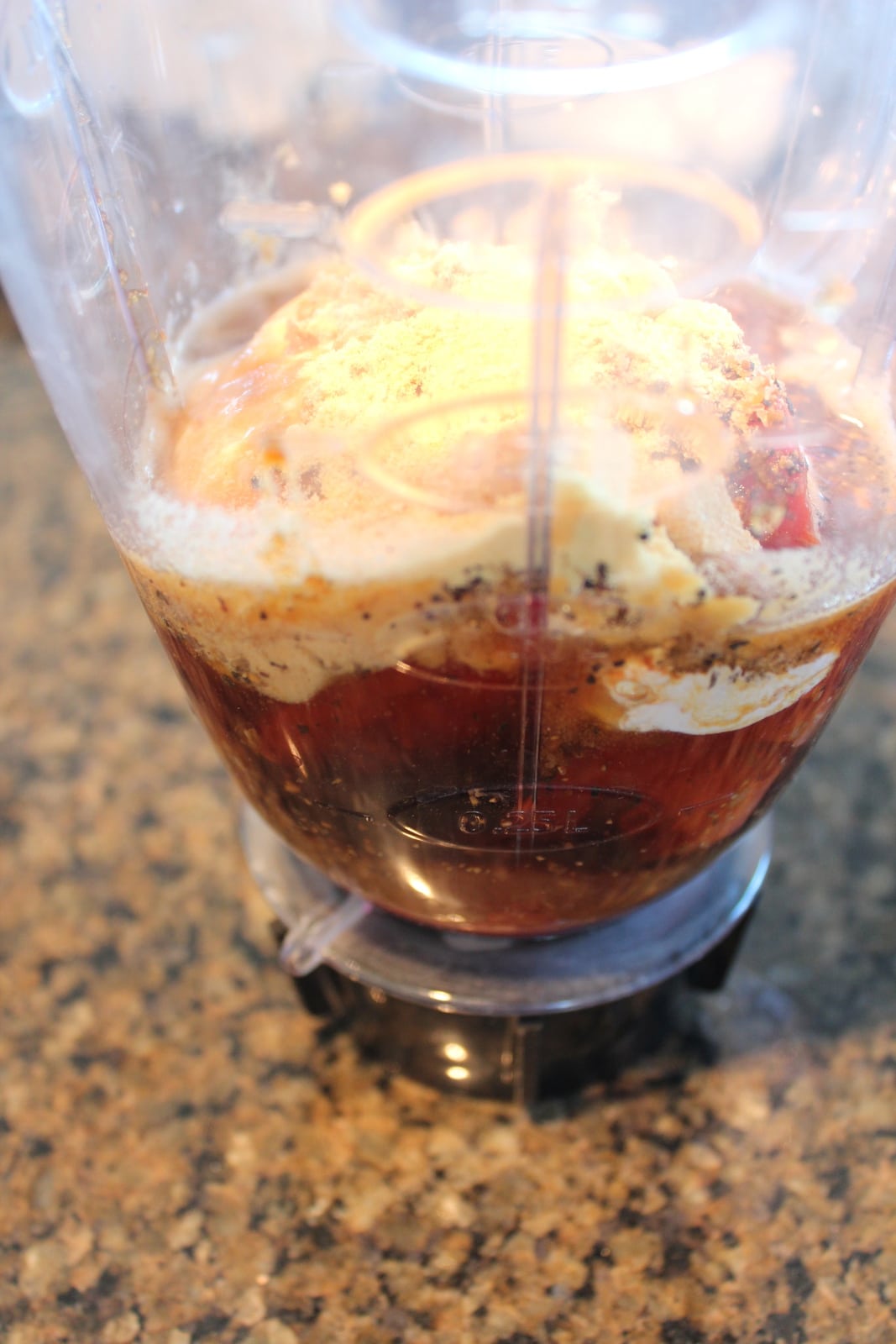 Puree until a thick sauce forms.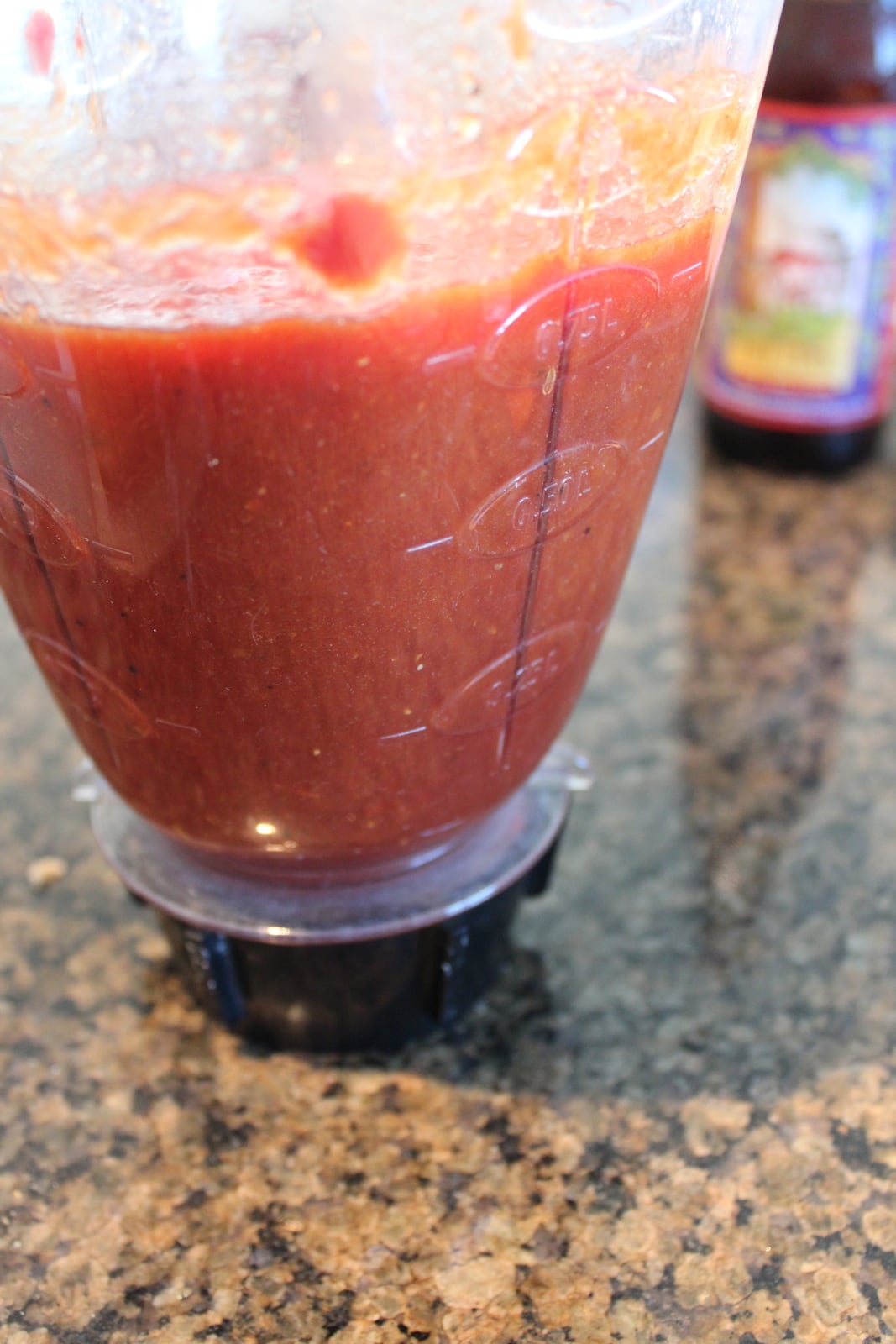 Place in the refrigerator while preparing the onion rings.
Ingredients (Onion Rings – makes app. 30)
2 yellow onions
1 egg
1 cup milk
1 cup beer
2 cups cornmeal
1/2 cup almonds
2 cups flour
1 tbsp cayenne pepper
1 tbsp kosher salt
Begin by slicing the onions into 1/4 inch rounds.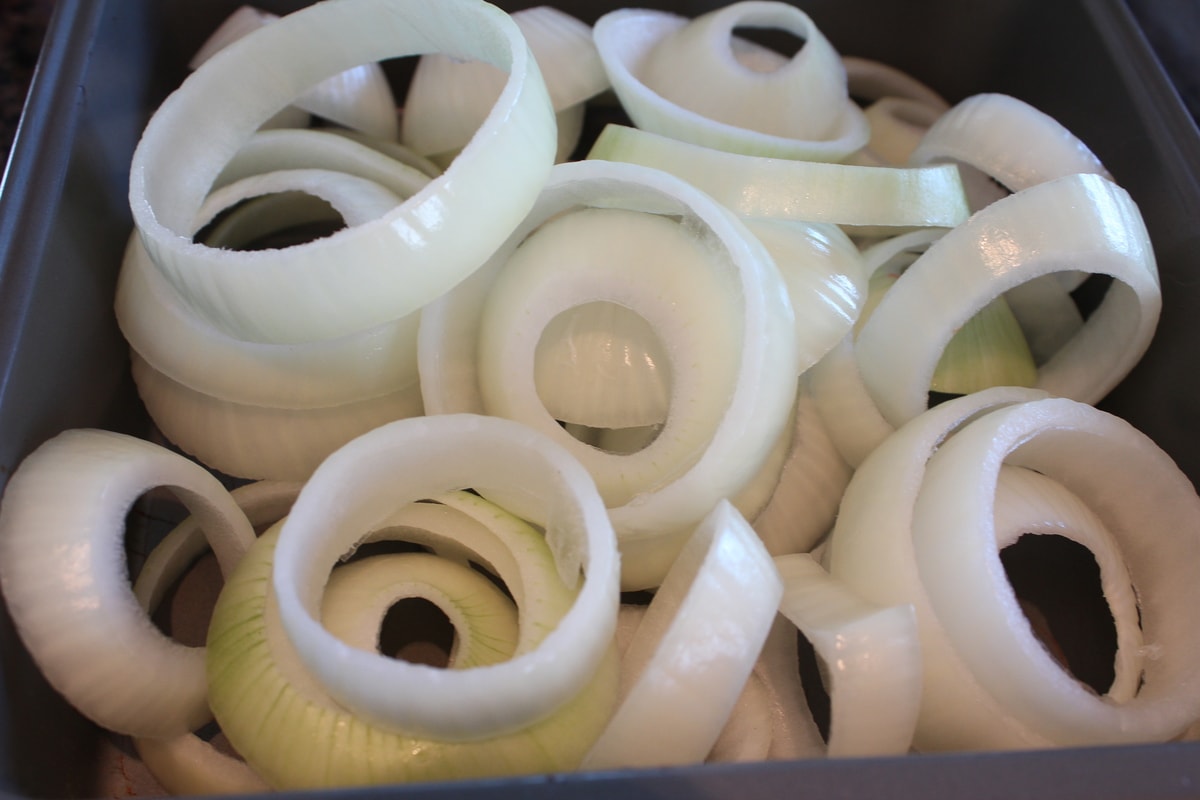 Next, whisk together the egg, milk and beer. Pour the mixture over the onions.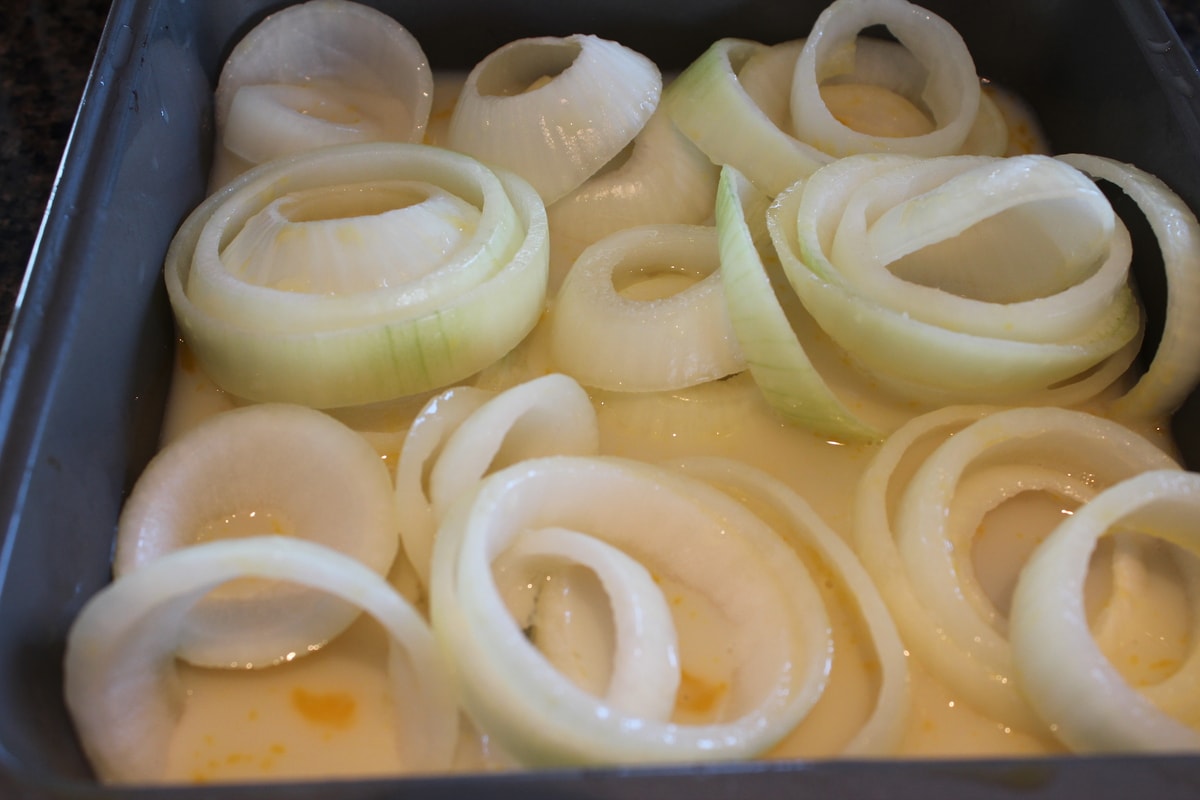 Next, blend together the almonds and cornmeal in a food processor.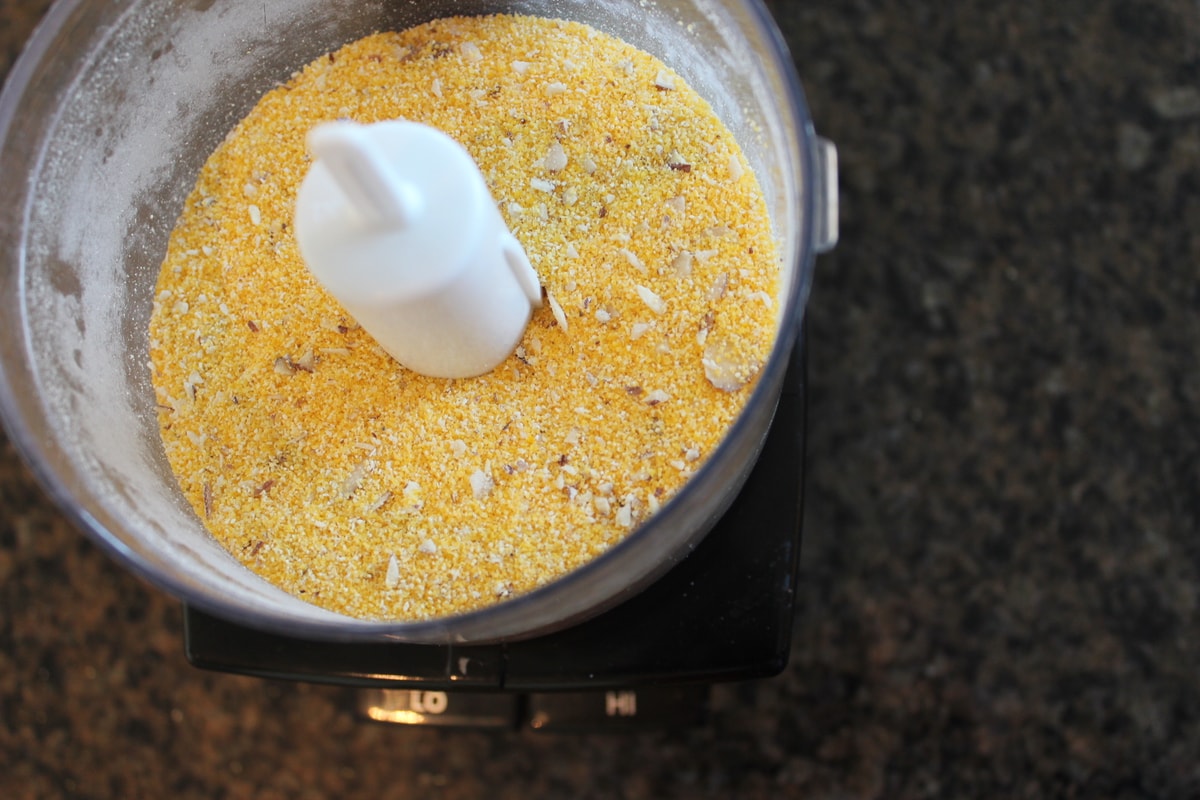 Place in a shallow dish.  Combine the flour, salt and cayenne pepper in a separate shallow dish.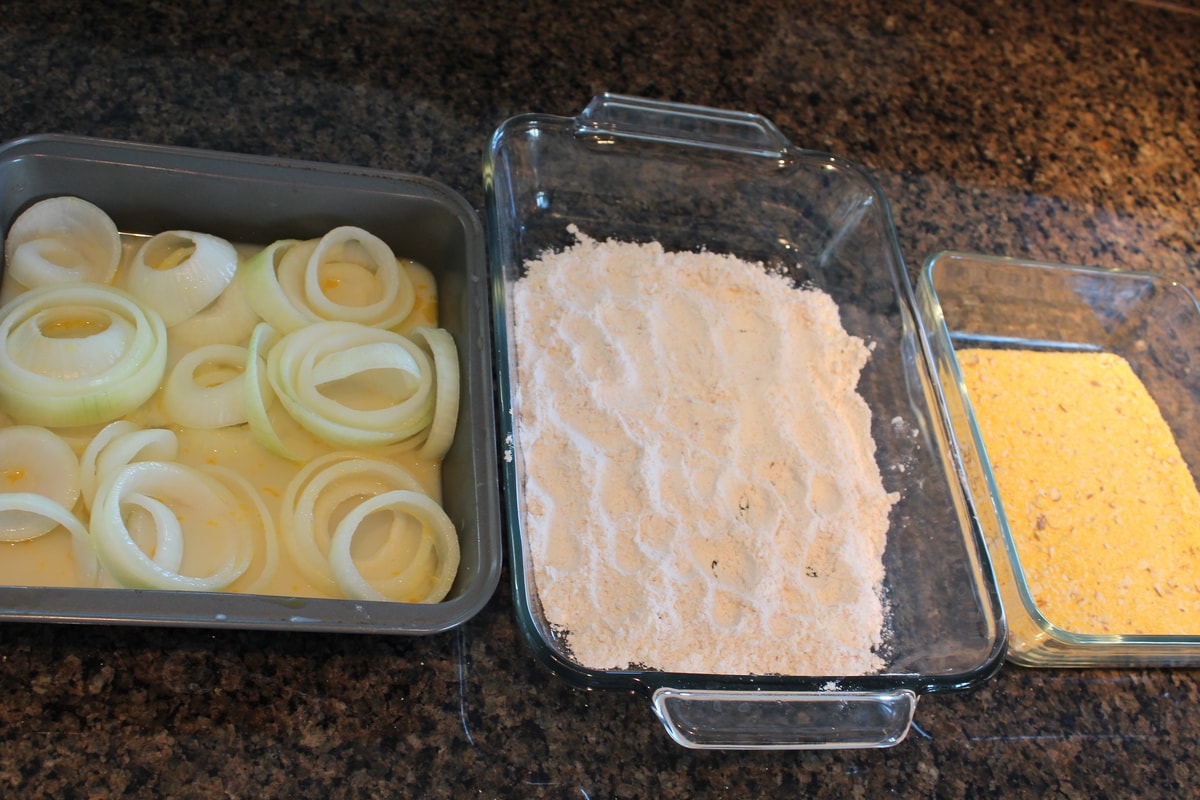 Next, heat a small amount of olive or canola oil in a large skillet over medium heat, then pre-heat the oven to 400° and prepare a baking dish topped with cooling racks on the side of the skillet.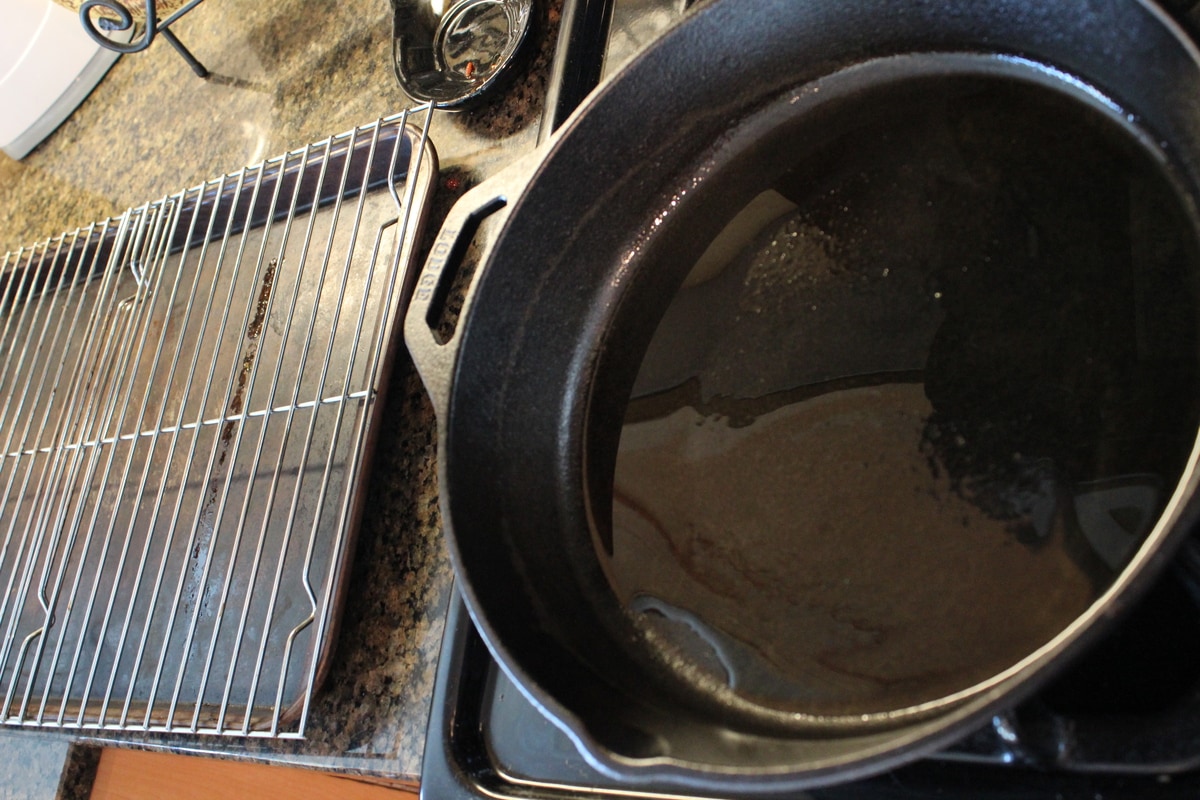 Now, you're ready to go!
Begin, by moving the onions from the milk and beer mixture to the flour mixture, coat well, then toss them back into the milk and beer, then into the cornmeal almond mixture.  Coat well then place into the skillet and cook on each side for 1-2 minutes.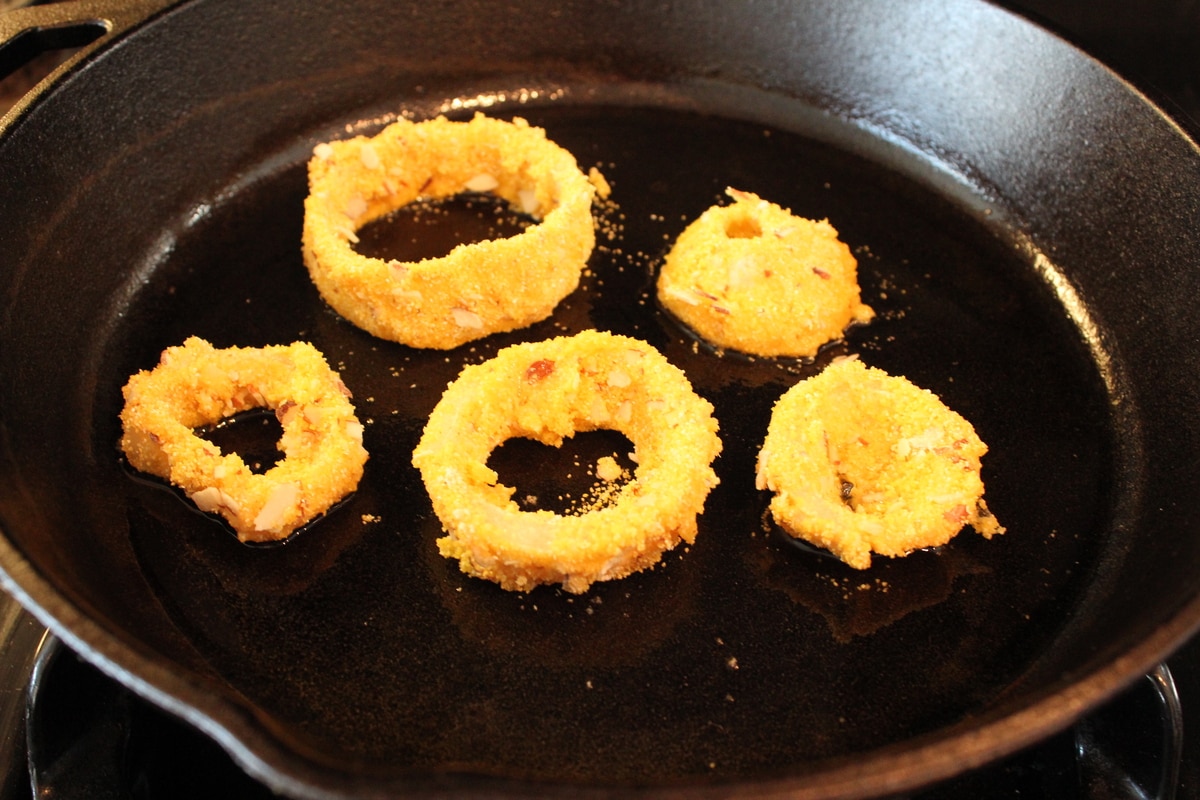 Remove from the skillet and place on the baking sheet.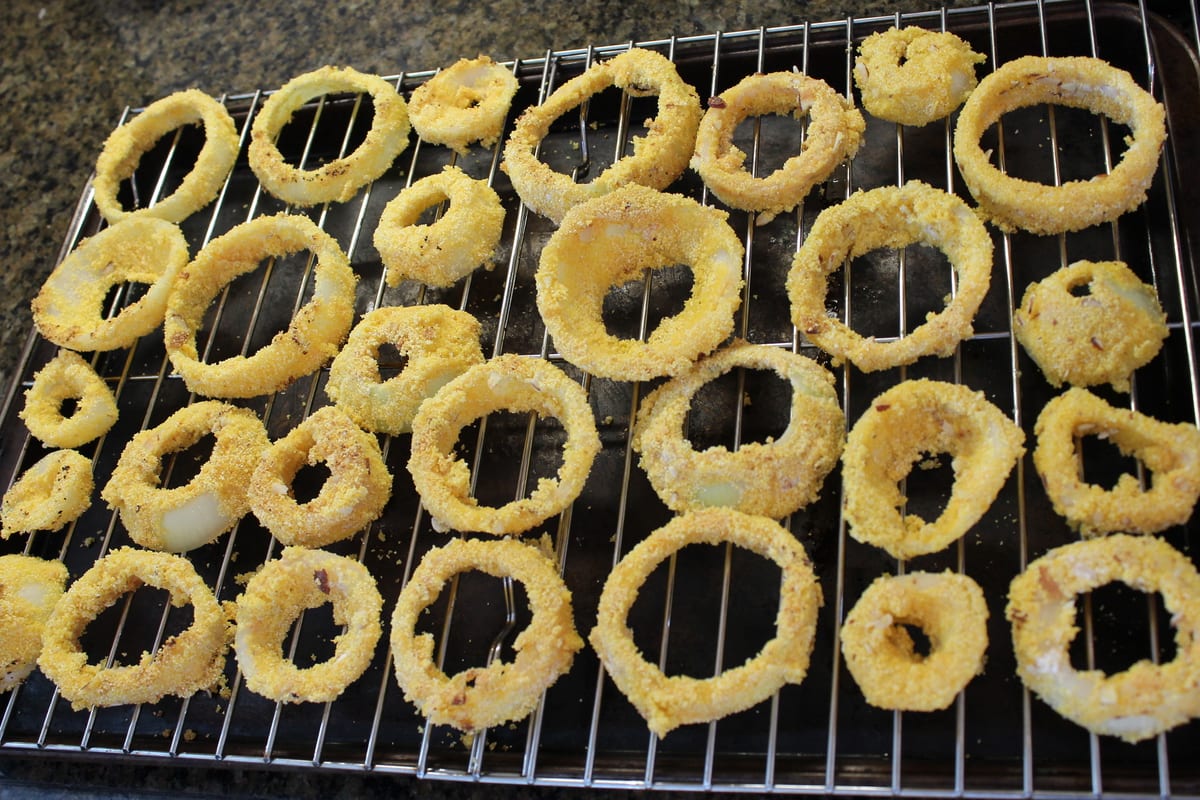 Bake for 6-8 minutes then remove from the oven.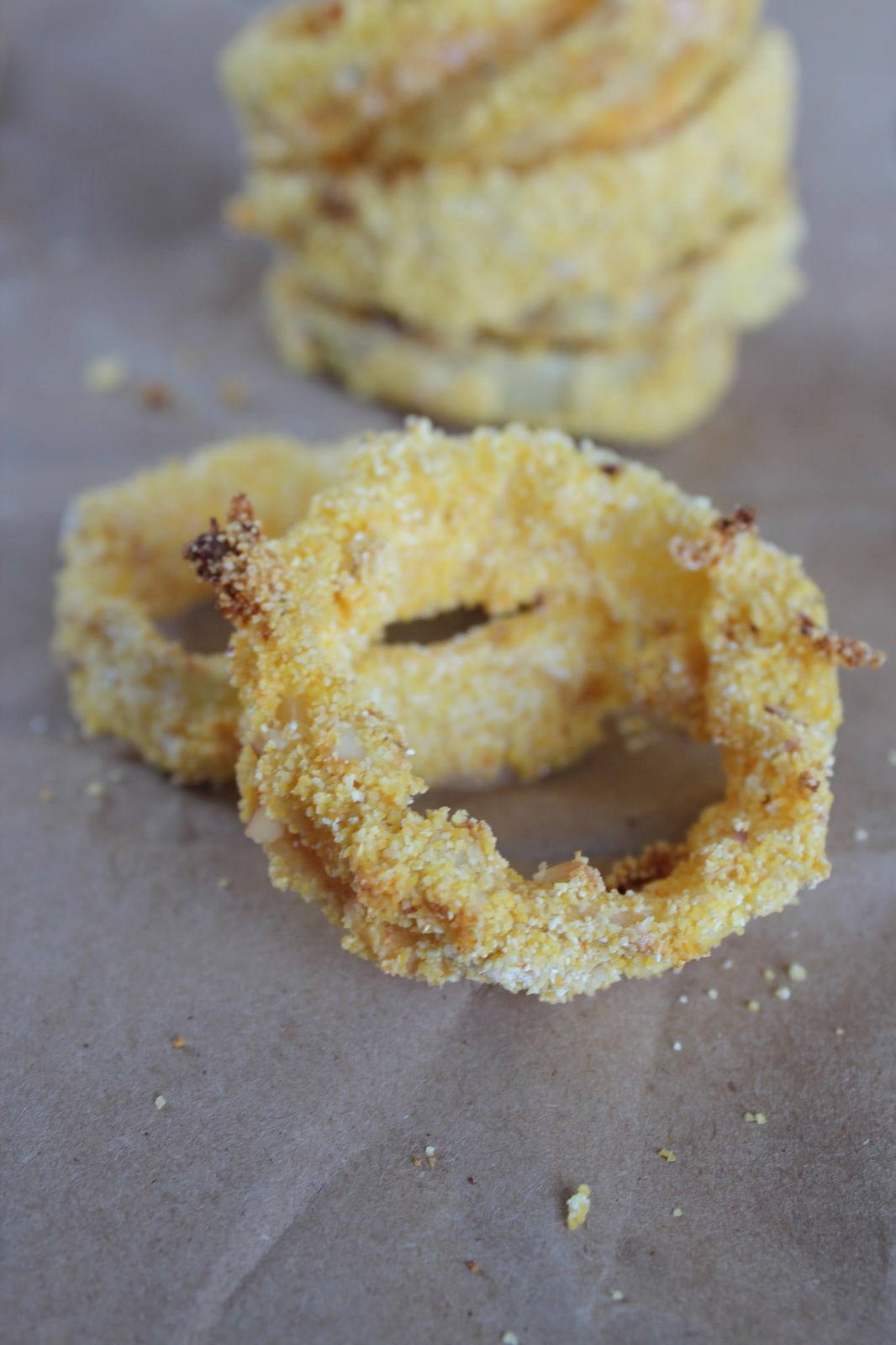 Serve with the Sweet Marshmallow BBQ Sauce for dipping.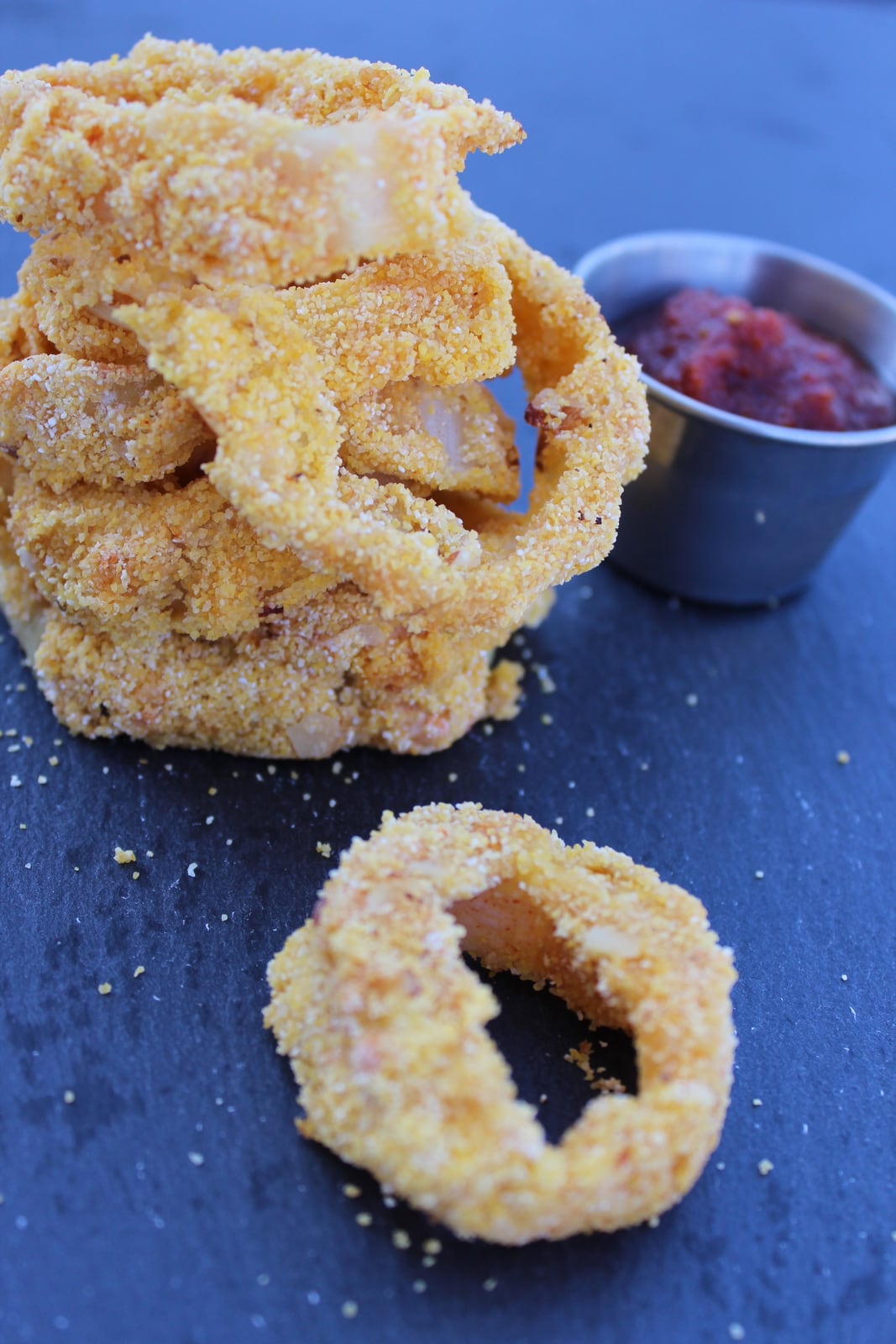 This is the perfect way to eat your favorite crispy side dish without the guilt of eating fried foods!