This super easy apple crumble recipe is given an extra burst of fall flavor by adding a pumpkin spice mix to the crumble topping! It's also easy to make gluten free!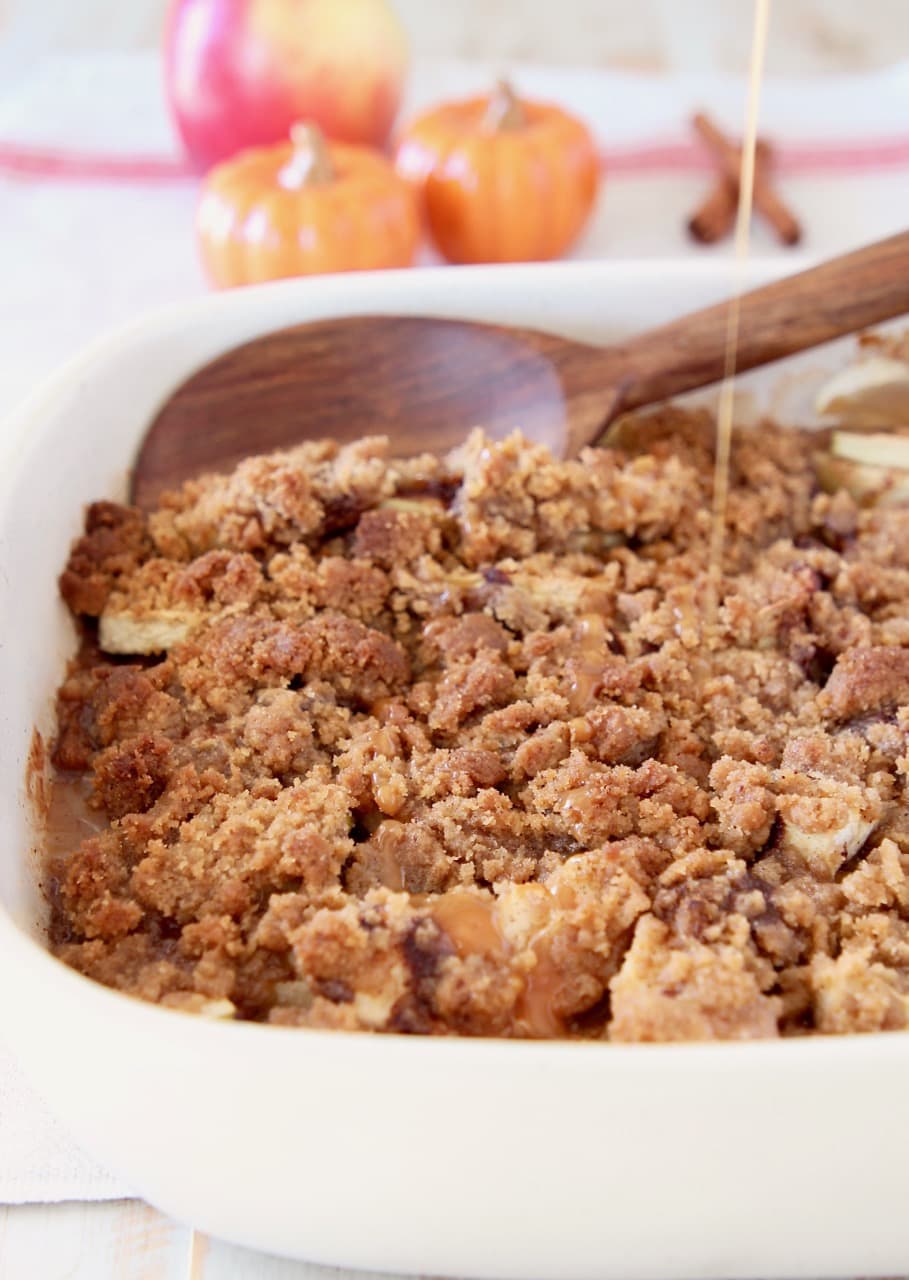 It's day 4 of Thanksgiving week on the blog and so far this week I've shared recipes for Butternut Squash Mac & Cheese, Salted Caramel Pecan Baked Brie and Oven Roasted Turkey with Maple Apple Reduction.
Today, I'm excited to share my new twist on an Apple Crumble, it's so simple, but really takes this dessert from delicious, to absolute fall perfection! The new twist? Adding pumpkin spice to the crumble!
Pumpkin spice does not actually contain pumpkin, it's simply the spices combined to make a pumpkin spice mix, which includes cinnamon, nutmeg, ginger, cloves and allspice.
It's easy to make a mason jar of homemade pumpkin pie spice and keep it on hand for delicious recipes like this apple crumble!