Sesame ginger marinated & grilled chicken tops these Healthy Asian Chicken Rice Bowls filled with oranges, almonds, veggies & tons of flavor!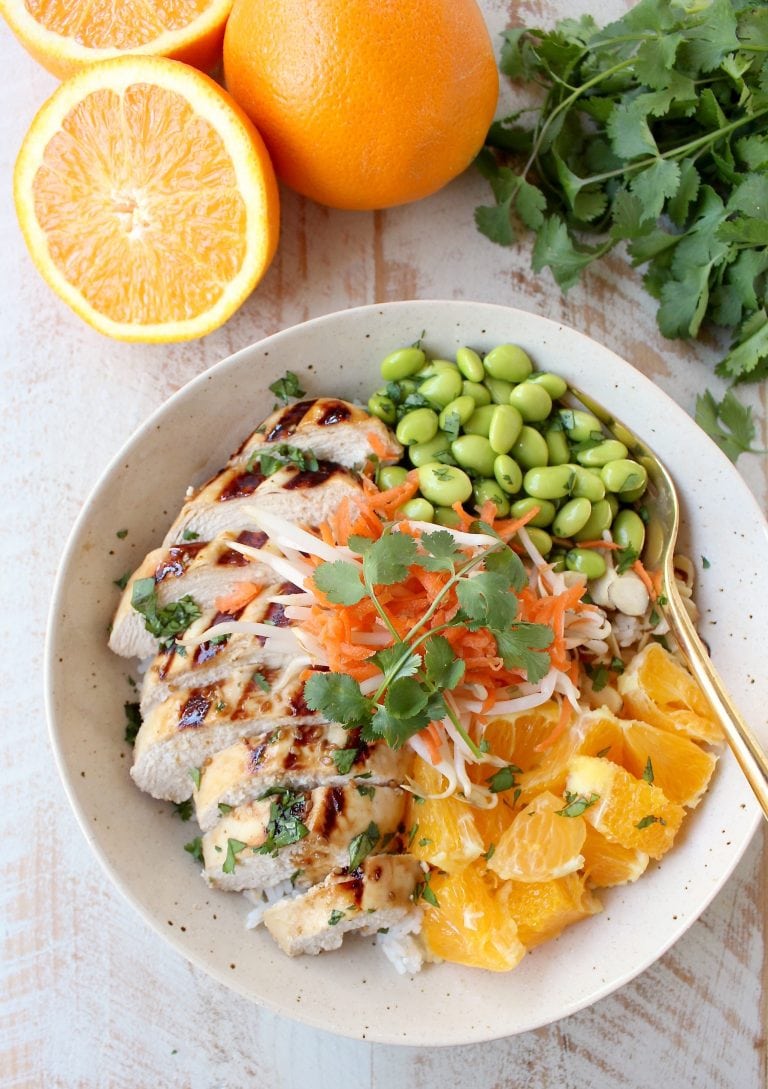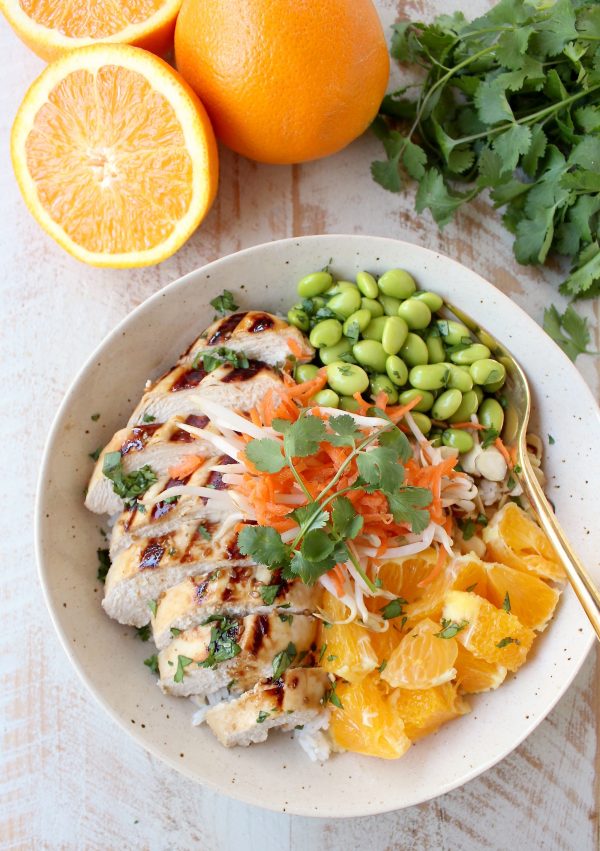 I simply can't get enough of the current "bowl trend"! For me, it's a fun and delicious way to eat healthier without just eating a salad every day!
But of course, I do have to admit that this recipe was inspired by A SALAD (ironic, I know!) at one of my favorite San Diego restaurants, Coffee Cup. Their Chino Citrus Salad is a combination of mixed greens topped with orange slices, carrots, bean sprouts, cilantro, grilled chicken and their delicious homemade dressing.
After eating it for lunch last week, I decided to come home and recreate the salad as a bowl!