Tomato basil bruschetta is combined with creamy avocado and served atop crispy toasted baguette slices with a drizzle of balsamic reduction in this easy, flavorful avocado bruschetta recipe, made in just 10 minutes!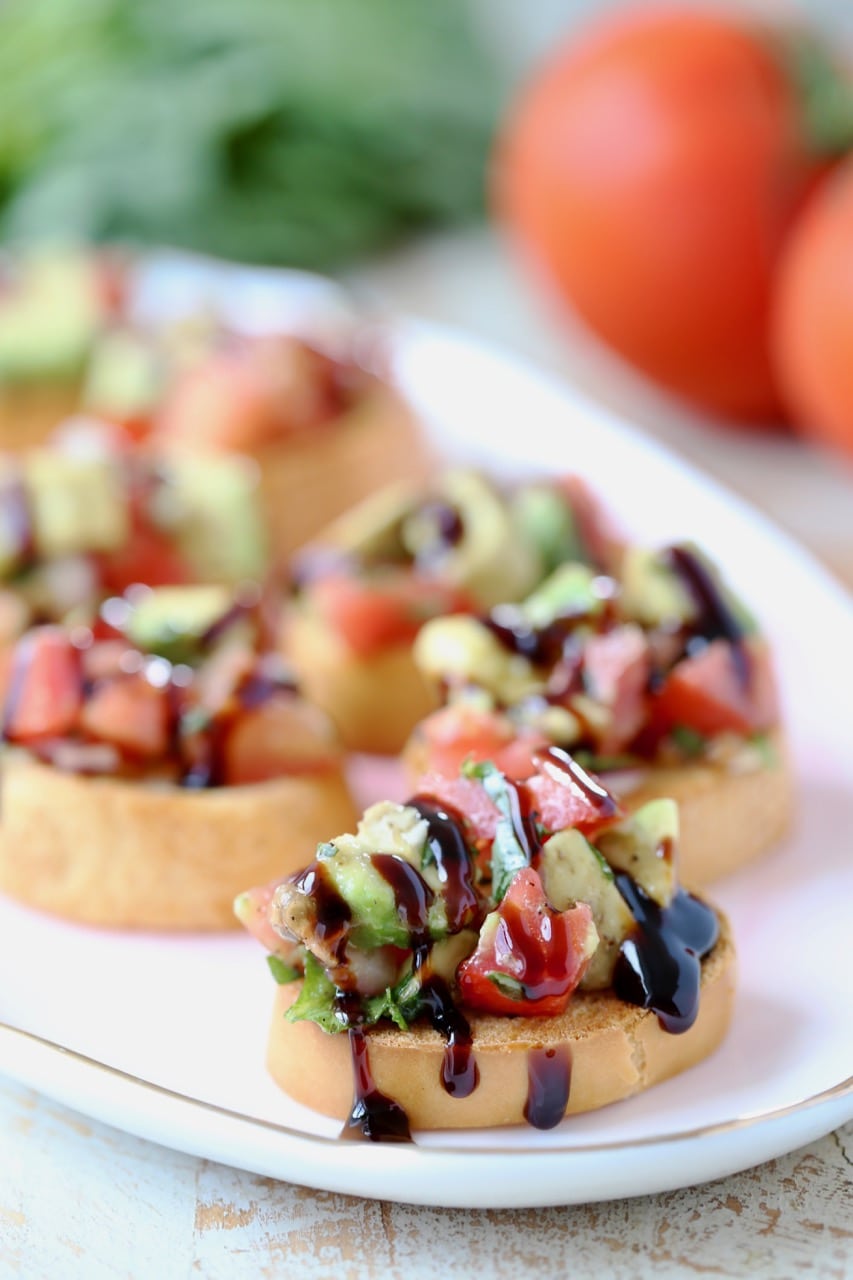 My classic tomato basil bruschetta recipe is in constant rotation around my house! Whether it's served on a toasted baguette, in a grilled chicken zoodle bowl, on a turkey burger or on top of chicken parmesan, I can't get enough of the fresh tomato goodness!
This summer I'm adding my favorite green fruit, avocado, to the bruschetta party!