Avocado adds an extra rich, creamy flavor and texture to this Thai Green Curry Sauce, perfect for simmering with veggies in this Vegan Avocado Curry Recipe!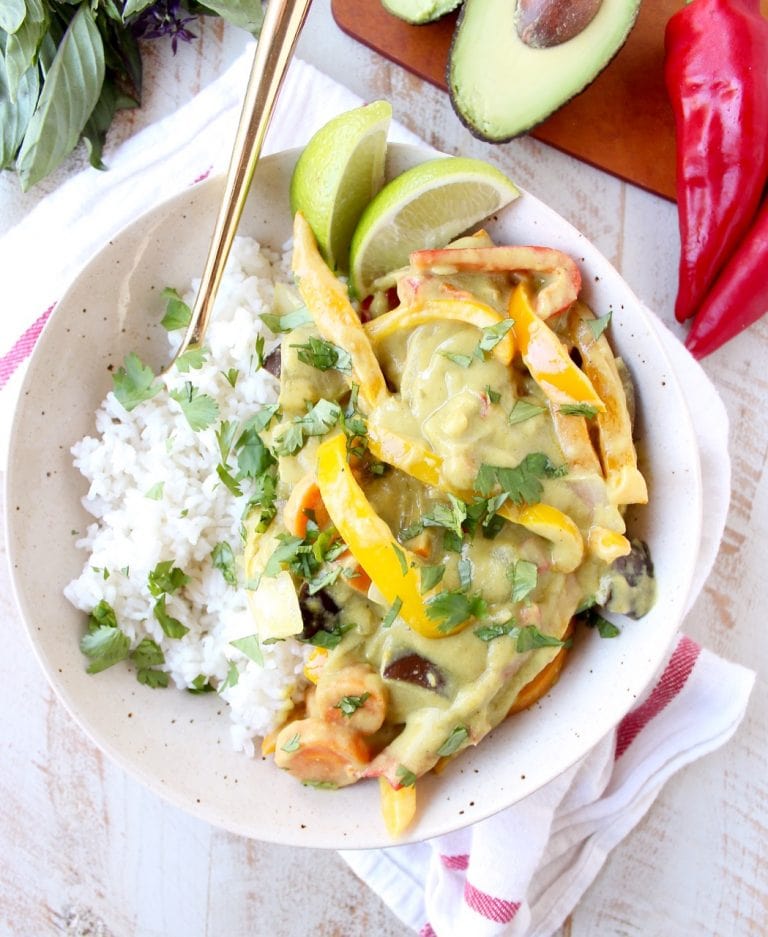 We're on the brink of moving into our new house (OMG SO EXCITED!) and if you want to catch a behind-the-scenes look at our fixer upper, check out my Instagram story, I'm always updating it with the latest changes on the house!
One of the things that excites me so much about the new neighborhood we'll be living in is that there's a brand new Asian market just about 2 miles away and it's huge! I decided to stop by a couple of weeks ago before heading over to the new house for a meeting with our contractor and pick up some red and green curry paste.
I used the red curry paste in this recipe for Slow Cooker Thai Peanut Chicken Noodles (seriously, so good!) and the green curry paste in this recipe for Avocado Curry!
Don't worry though, if you don't have an Asian market near you, you can still find red and green curry paste in the Asian section of your local grocery store, or you can order the same Green Currry Paste that I found at my local Asian market on Amazon.