Fresh avocados, bananas and spinach are blended up with almond milk yogurt and coconut water in this delicious, vegan avocado smoothie bowl recipe!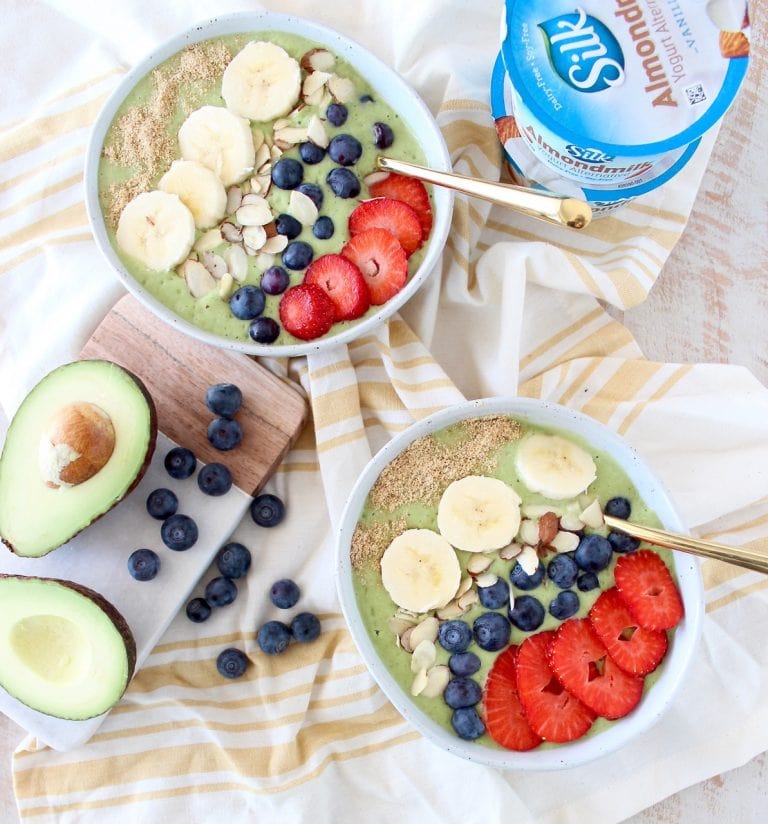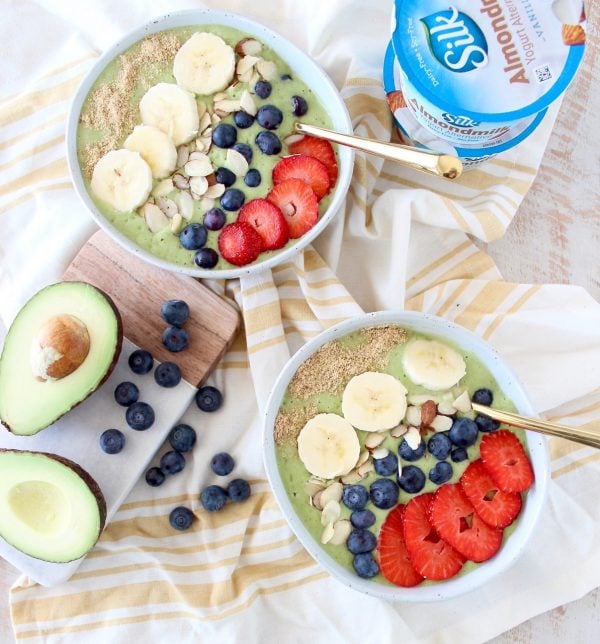 As we head into Spring in just a few short weeks, I'm excited to share lots of simple, healthy and fresh recipes featuring some of my favorite pantry and refrigerator staples.
One of those refrigerator staples is Silk Almondmilk Yogurt Alternative. I've partnered up with Silk to share this awesome avocado smoothie bowl with Silk Vanilla Almondmilk Yogurt Alternative.
This delicious vegan product is great for adding to smoothies or smoothie bowls or simply topping with fruit and granola for breakfast or an afternoon snack!