Fresh pineapple and mango add a tropical flare to this delicious gluten free and vegan kale salad recipe tossed in a homemade avocado vinaigrette dressing!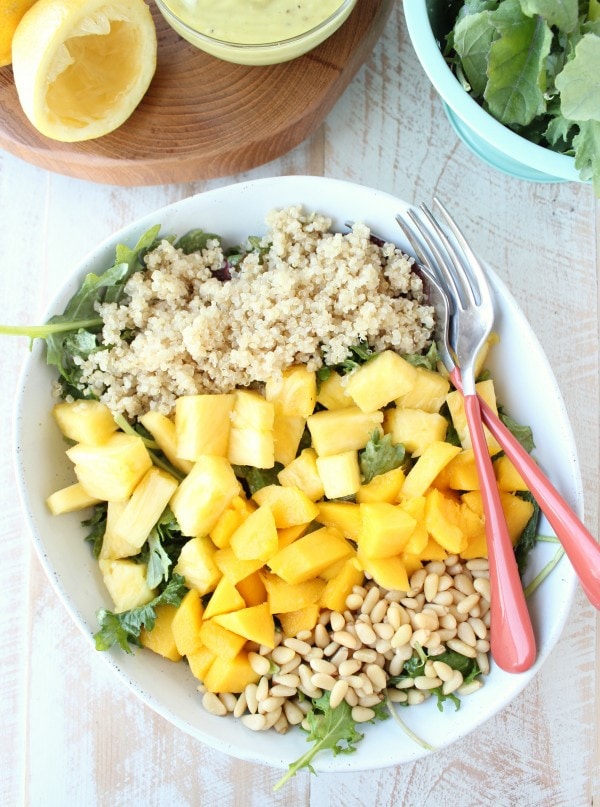 April is Earth Month, so what better time to celebrate the almighty Earth that gives us the plants and trees, which grow the delicious food we eat every day!
To celebrate Earth Month, I've created an organic kale salad that is so delicious, and good for the planet!