This bacon wrapped turkey breast is covered in a balsamic garlic herb rub then wrapped in a bacon weave for a flavorful, juicy turkey recipe.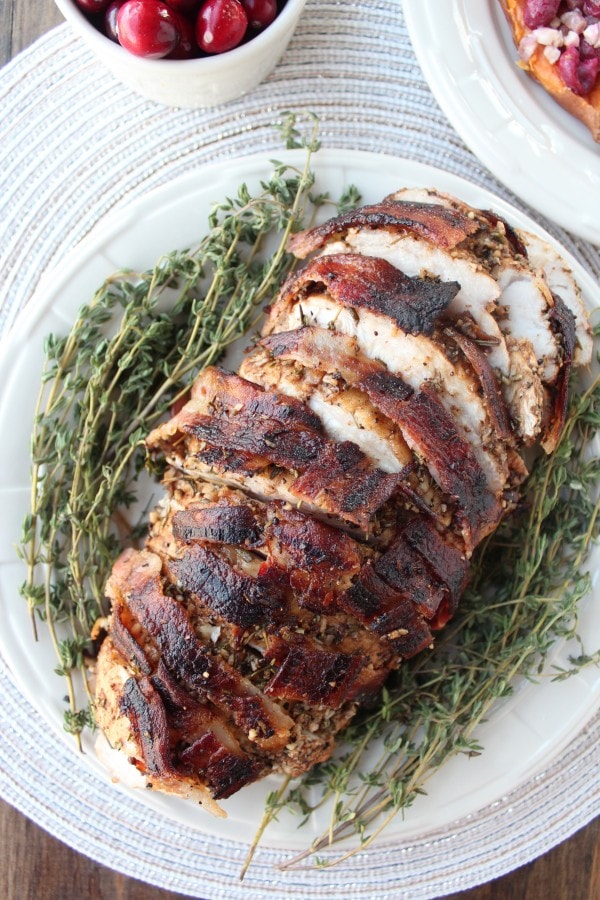 It's the last day of "Thanksgiving Week" on the blog and I've saved the big kahuna for last! That's right, the turkey, the epicenter of the Thanksgiving table!
Since we have a small family, we started preparing a turkey breast a few years back instead of a whole turkey. It's the perfect size for 4-6 people and if you want to try a couple of different turkey recipes, this is a great way to do it! Read the full post here!