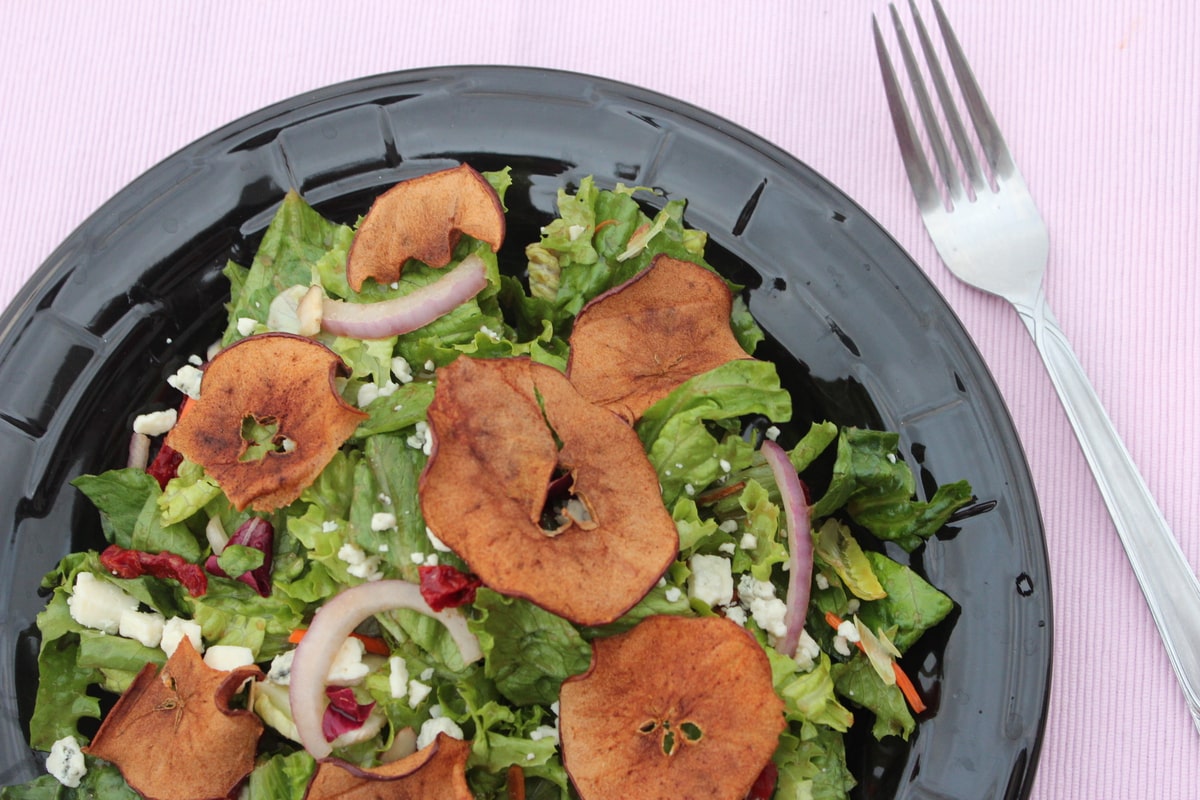 Nothing says fall more than apple chips dashed with cinnamon baking in the oven!
The house smells amazing and you end up with a crisp, delicious treat that is perfect on this flavorful fall salad!
Add in creamy gorgonzola cheese and sweet sun-dried tomatoes for a salad everyone is sure to love!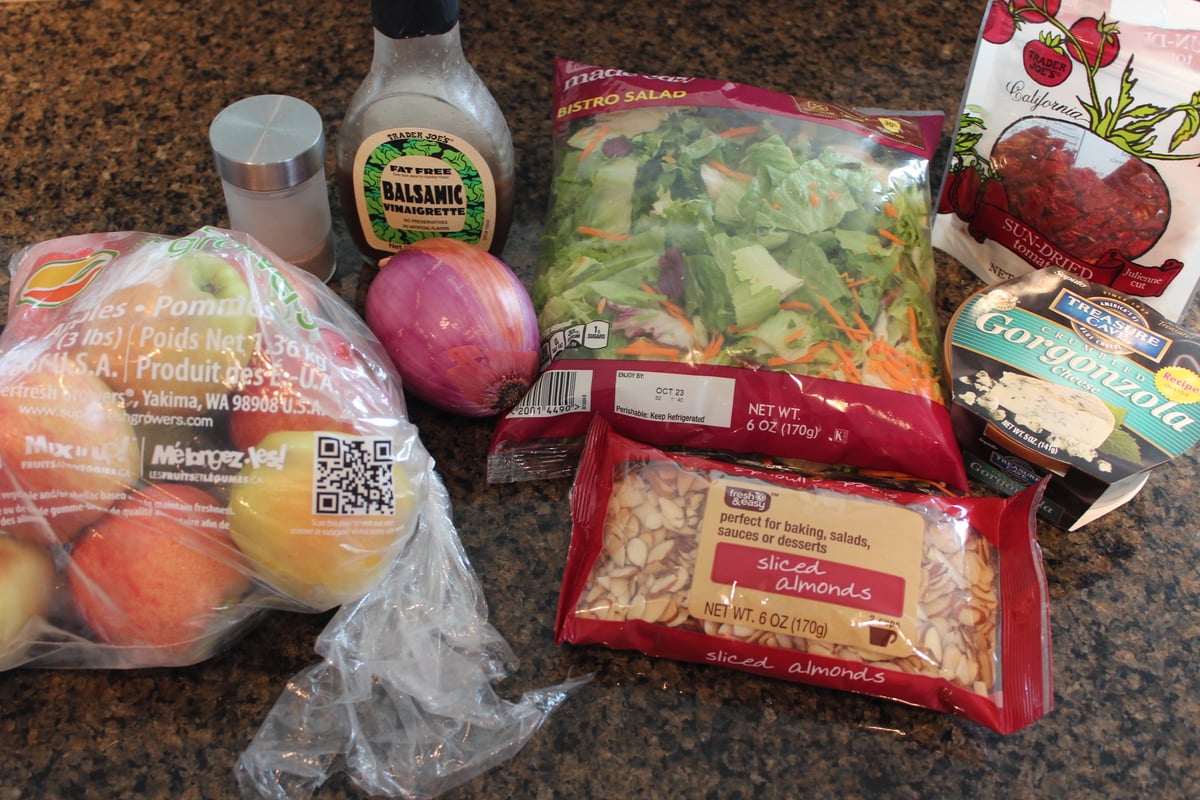 Ingredients (serves 2 as entrée, 4 as side dish)
2 apples (thinly sliced)
1 tbsp sugar
1 tsp cinnamon
2 cups lettuce
1/2 red onion (sliced)
1/4 cup sun-dried tomatoes
1/4 cup gorgonzola cheese
2 tbsp sliced almonds
2 tbsp balsamic vinaigrette
Begin by thinly slicing the apples. A mandolin would be perfect for this, but unfortunately I don't have one.
I thought this would be the perfect time to let everyone know that my birthday is 33 days away… just saying 😉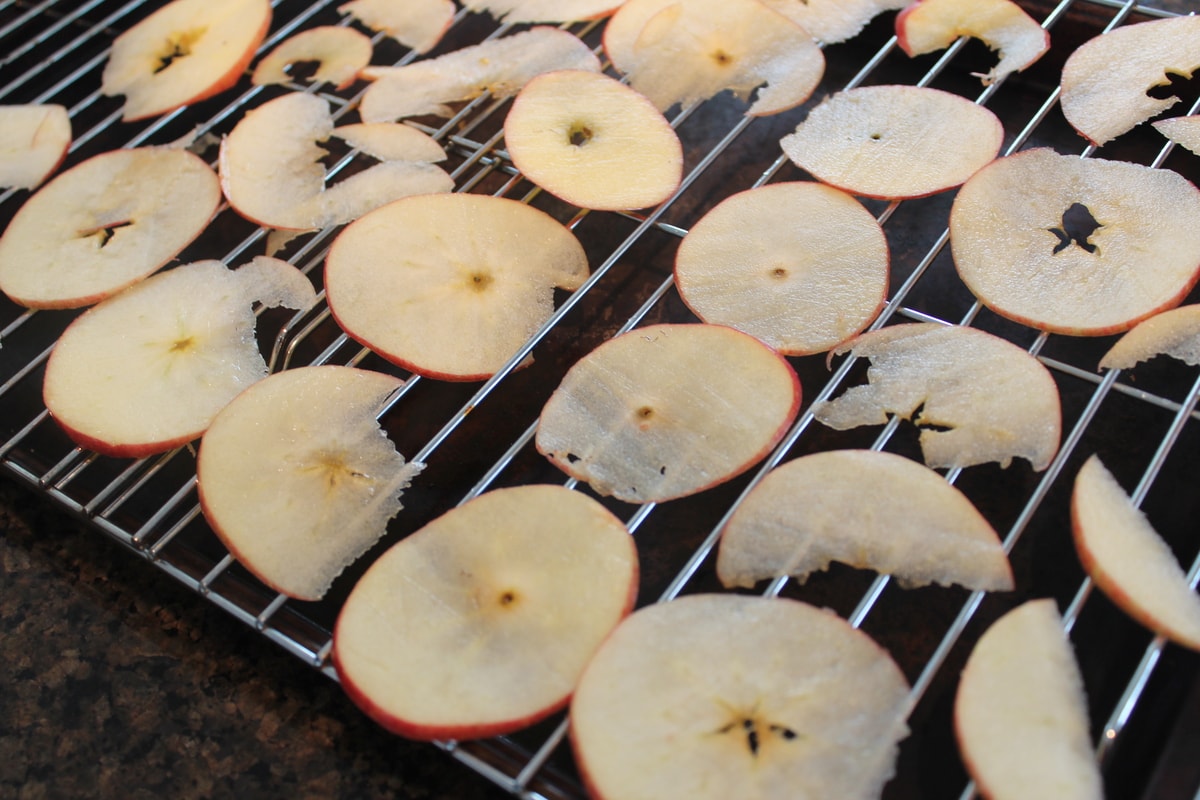 They don't have to be perfect (and if you're using a knife to slice each one, there is pretty much no way they're going to be!) But attempt to get them as uniform as possible so that they will bake evenly!
Sprinkle with the sugar and cinnamon.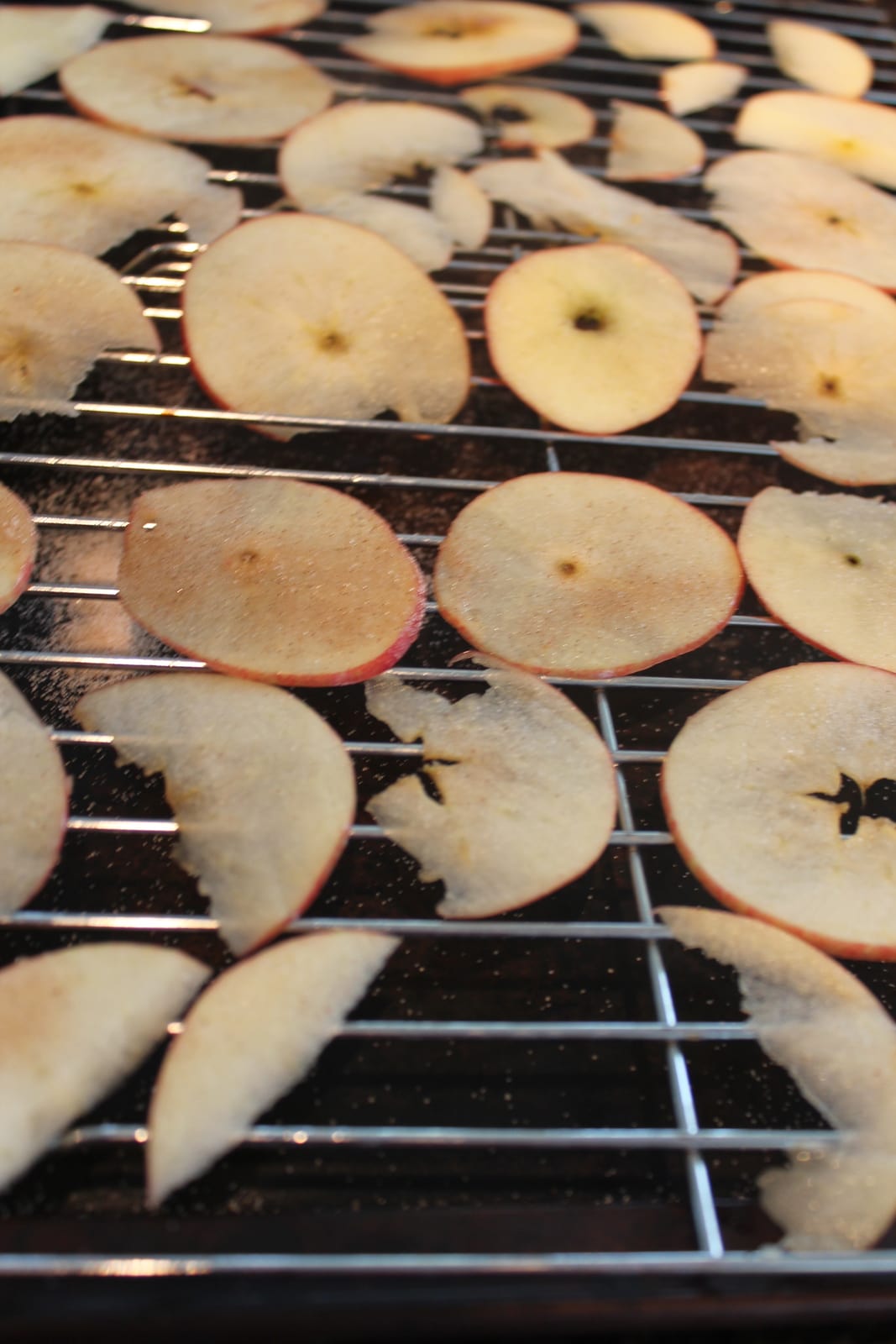 Bake at 200° for 2 hours, flipping half way through baking.
Remove from the oven and allow to cool and crisp completely.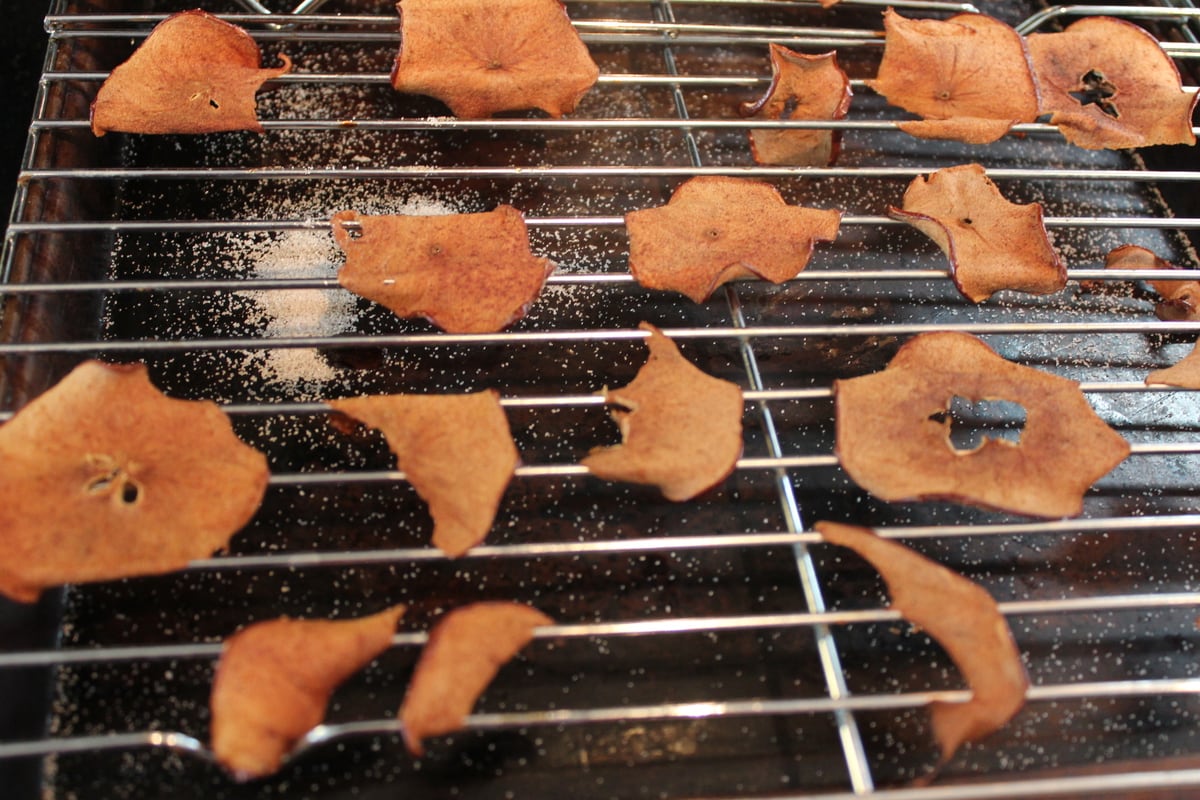 While this is happening, begin preparing the salad.
Simply toss together the lettuce, onions, tomatoes, almonds and balsamic vinaigrette.
Place on separate plates or in a large bowl for serving and top with the cheese and apple crisps.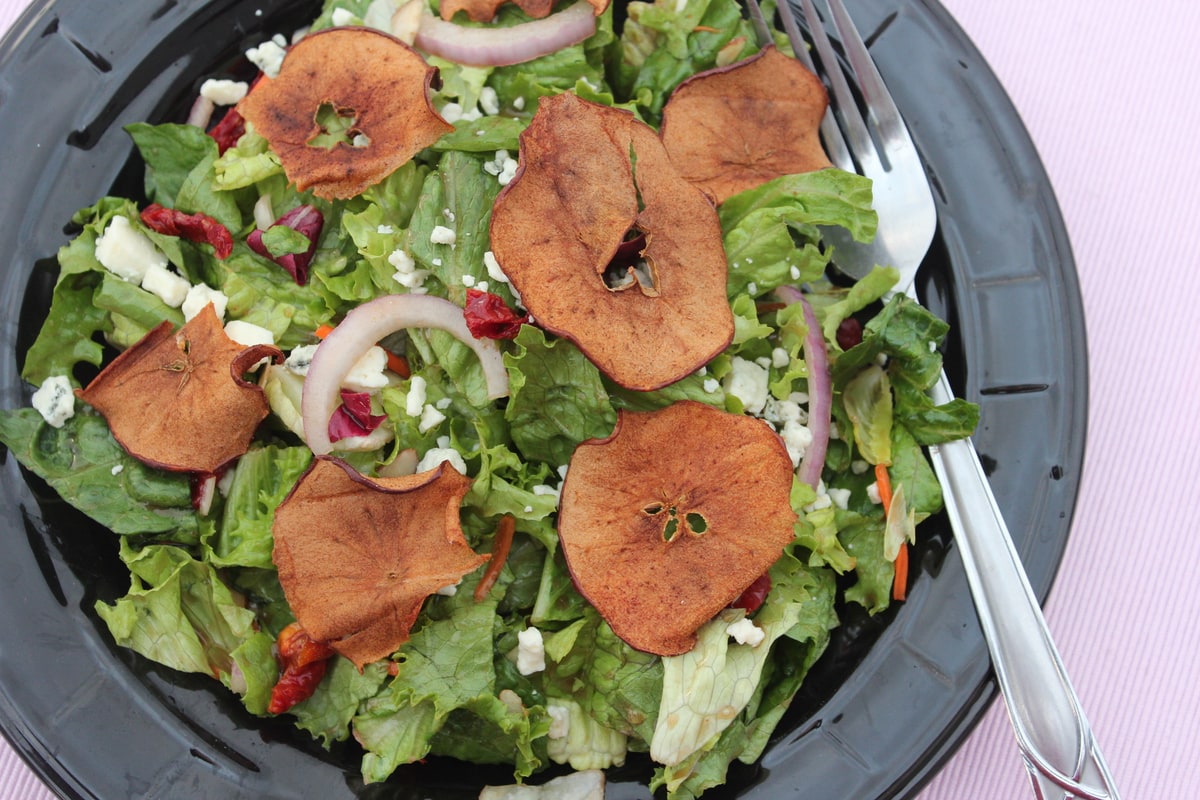 This salad has the perfect balance of sweet, creamy and crunchy!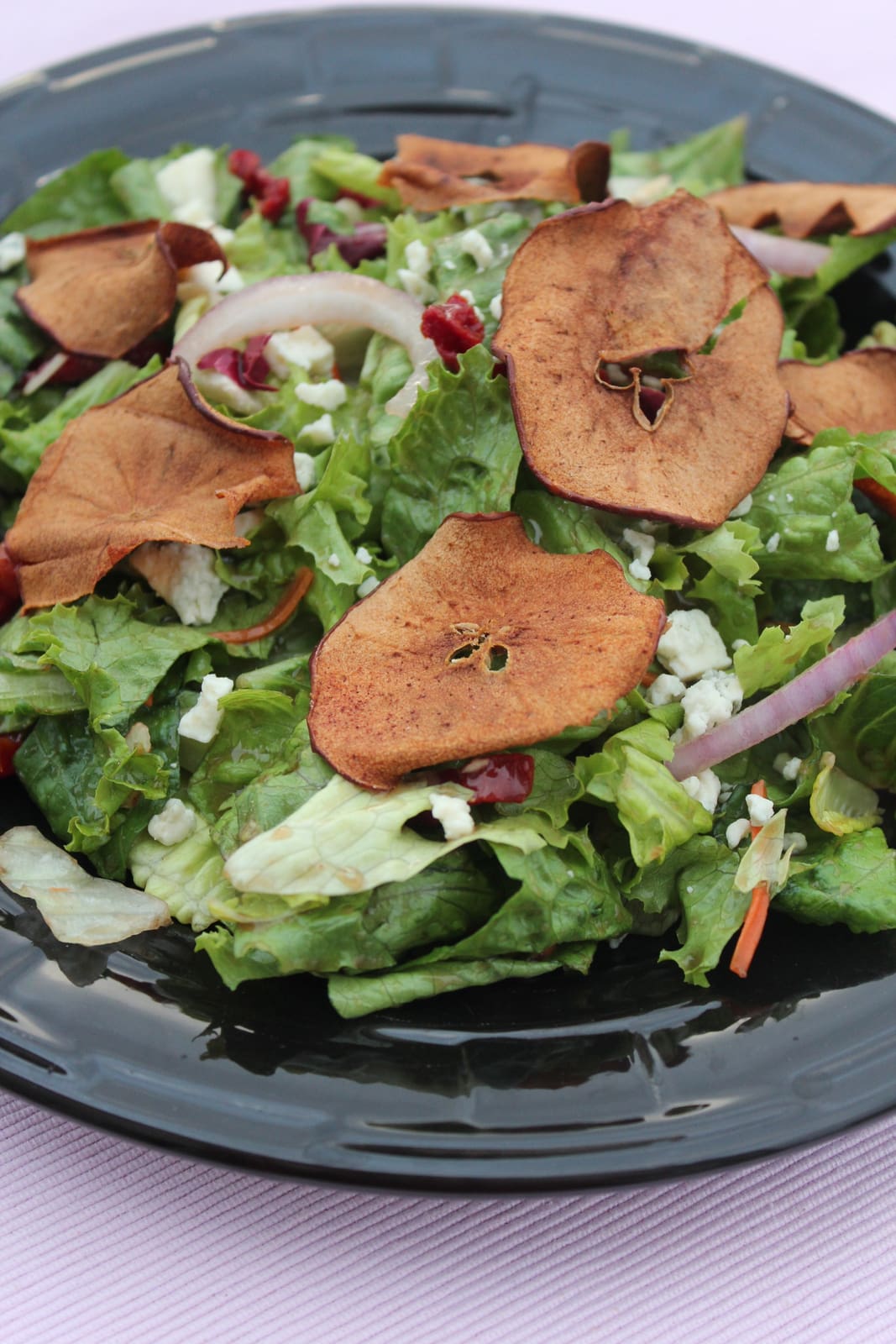 Now dig in!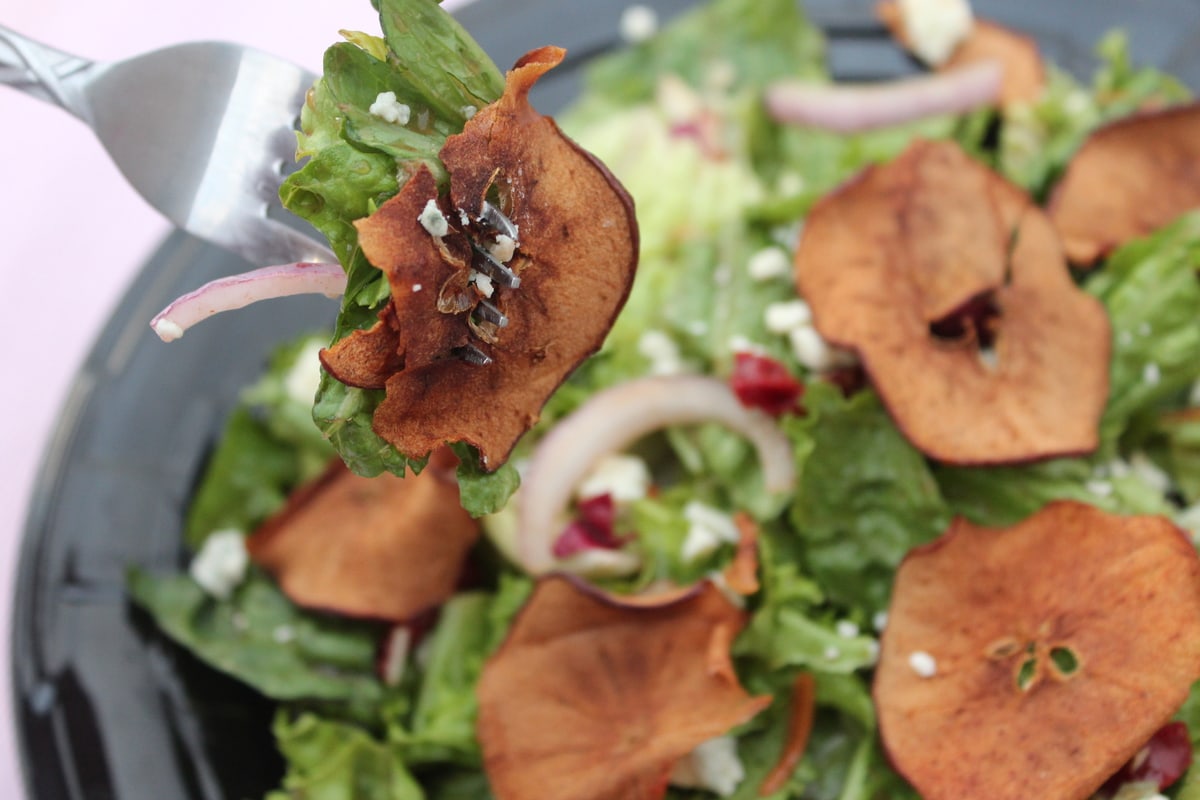 The salad is made even more delicious when topped with my Grilled Lemon Rosemary Basil Chicken!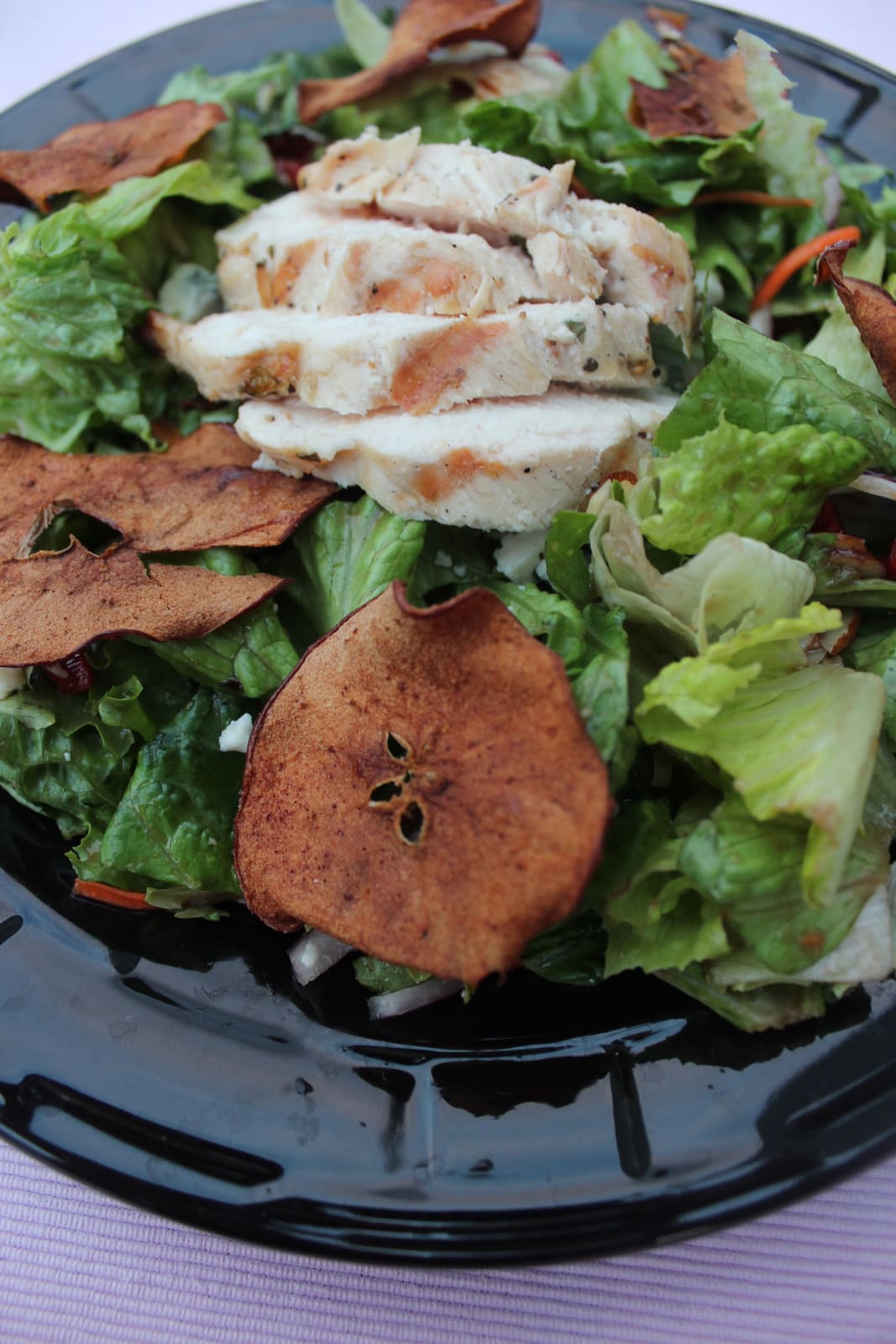 Once the apples are baked, you can place extra apple crisps in a Ziploc bag and throw this salad together any night of the week in 30 minutes with the chicken or less than 5 minutes without the chicken!