The easiest, most delicious AND healthy Baked Lemon Herb Salmon Recipe combines fresh ingredients for tons of flavor! It's made in less than 30 minutes, low carb, paleo, gluten free and Whole30!
Pair it with Roasted Garlic Broccolini or Grilled Garlic Lemon Asparagus for a complete, healthy, flavorful meal.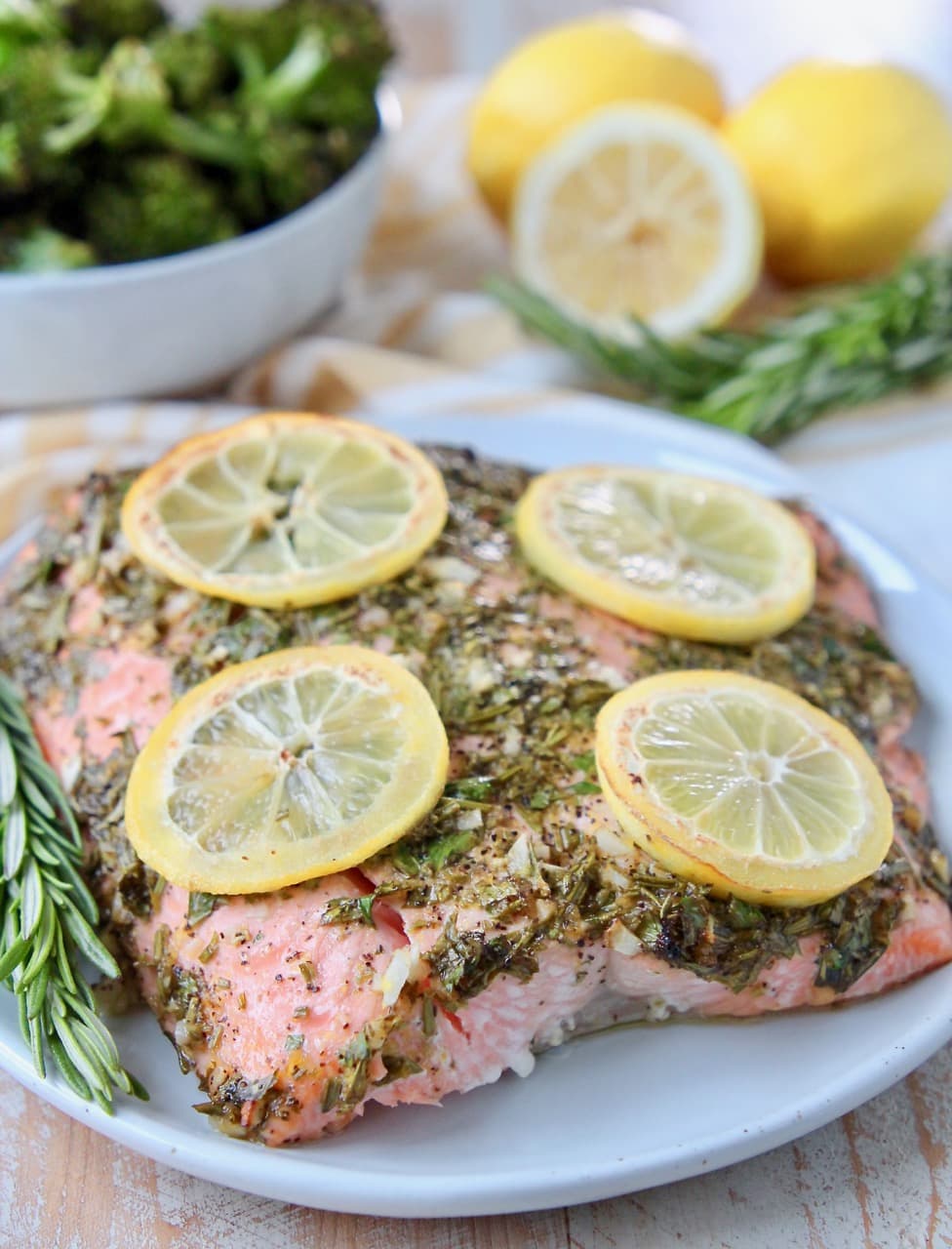 If healthy, quick and easy is what you're looking for, then this salmon fits the bill! I originally shared this Lemon Herb Salmon recipe in 2012. Since then, it's been in regular rotation at my house when I'm looking for something quick and healthy to make for dinner.
Salmon is loaded with omega 3's, an essential fat that your body needs. It's also a great source of protein and high in B vitamins! The lemon in this recipe gives it a boost of vitamin C, while the herbs add more vitamins and iron.
Roasted or steamed vegetables or a green salad on the side complete this healthy, gluten free meal. It only takes 10 minutes to prep the recipe and 15-20 minutes to bake, which means in less than 30 minutes, dinner is on the table!