Turn your favorite banh mi sandwich into a pizza with this easy and delicious Banh Mi Pizza recipe, topped with sesame ginger ground pork, fresh carrots, jalapeños, cilantro and Sriracha!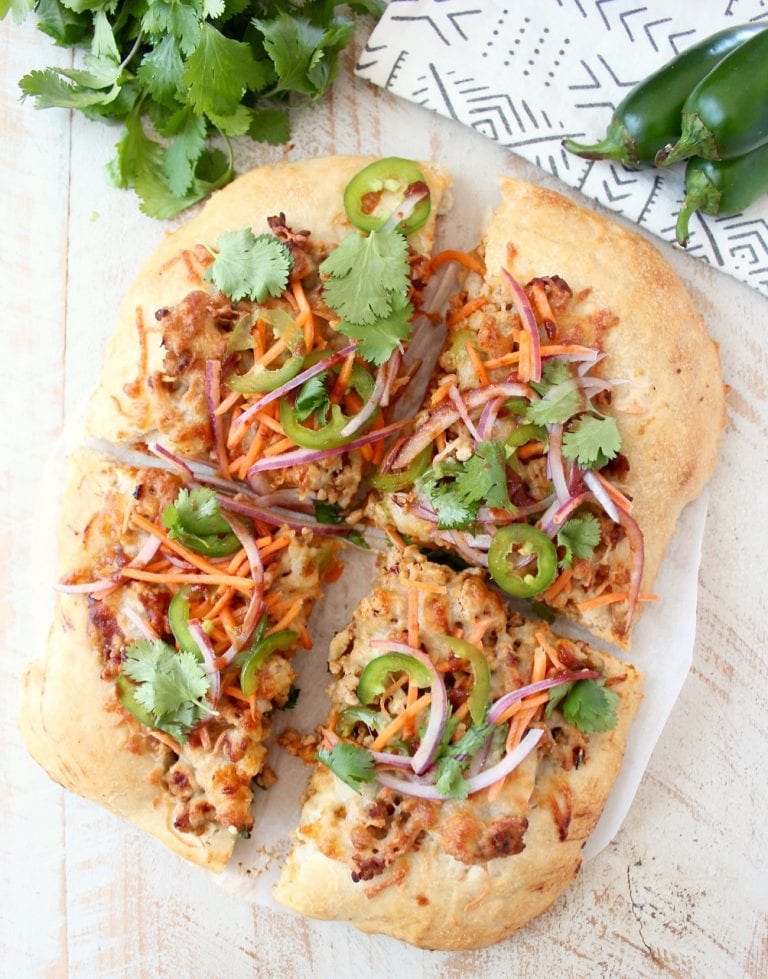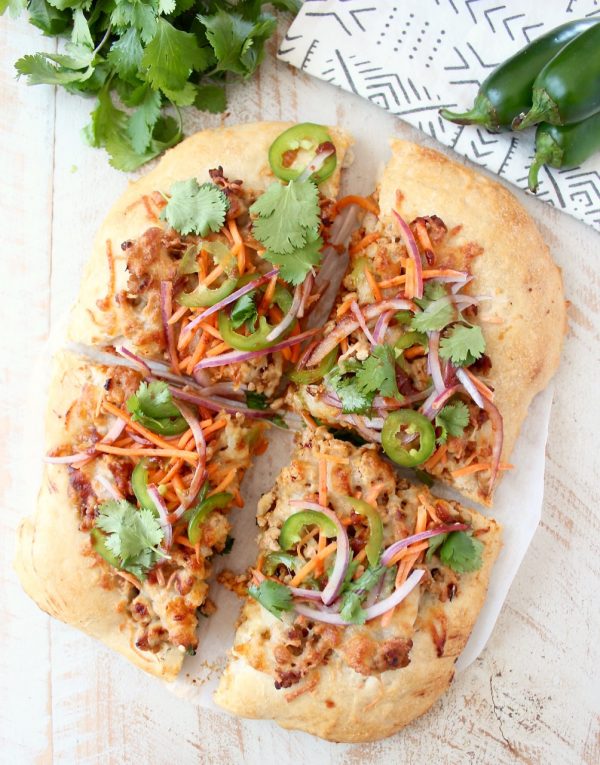 A couple of weeks ago, I was really craving pizza, but I wanted something different. I started thinking of some of my other favorite meals that I could transform into a delicious pizza. The banh mi sandwich came to mind and I began to experiment!
On the first banh mi pizza experiment I placed the jalapenos, onions and carrots with the pork on the pizza before baking. The family consensus was that to be more true to a real banh mi sandwich, the toppings should be raw and added after the pizza was baked. I also did a little experimenting with the sauce and about 5 pizza taste-tests later, the perfect banh mi pizza was born!