No need to head to Chipotle when you can make mouth-watering beef barbacoa at home in a crock pot! This easy recipe is perfect for adding to tacos, burritos, tostadas, nachos or even eggs for breakfast!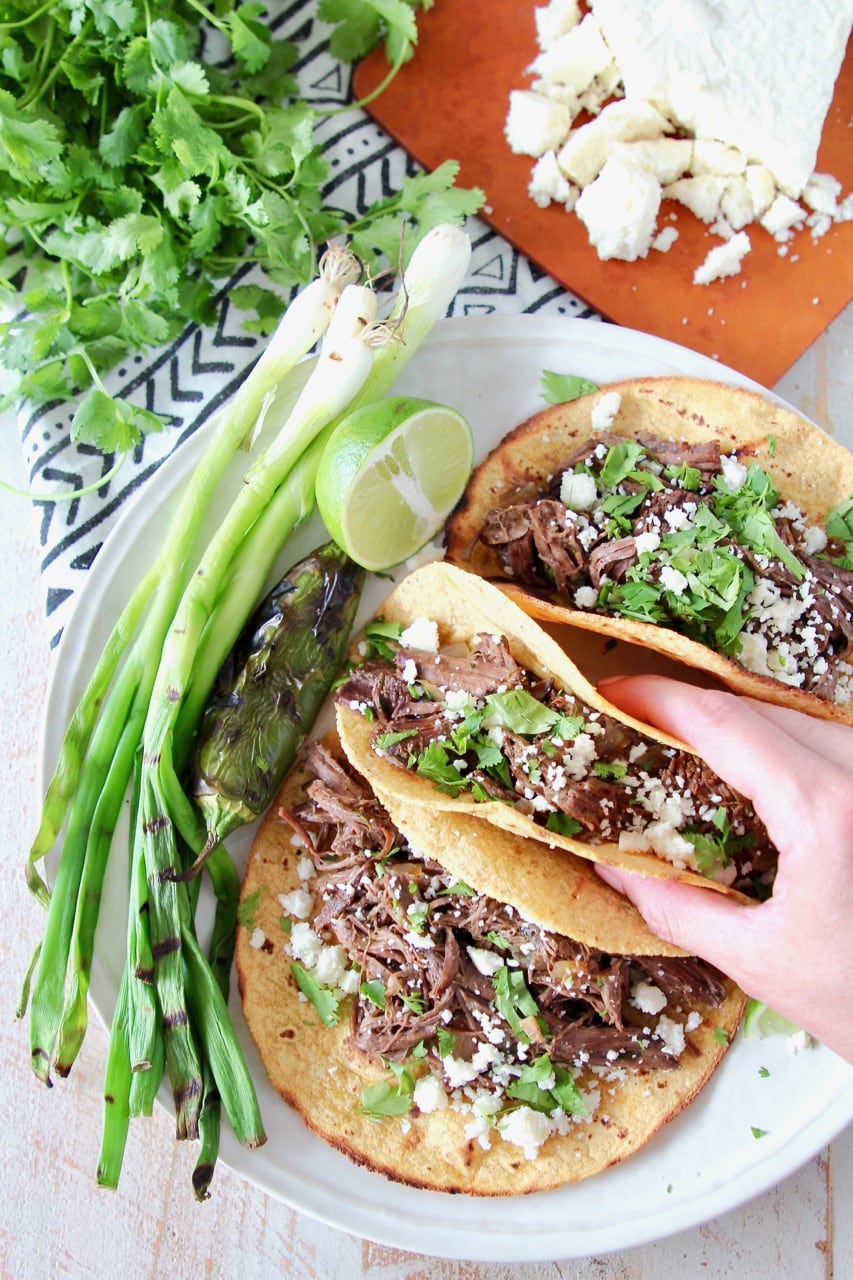 For several years now, Slow Cooked Beef Ragu has been one of the most popular recipes on the blog. It was even named one of The Best Recipes That Came From Food Bloggers in 2014 on Huffington Post! This honor still remains one of my proudest blog accomplishments!
Inspired by the great Italian slow cooked beef recipe, I decided to make an equally amazing Mexican slow cooked beef recipe for barbacoa!