Jamaican jerk seasoned beef patties are a popular dish in Jamaica. In this recipe, the patties are made into the perfect size for a party appetizer!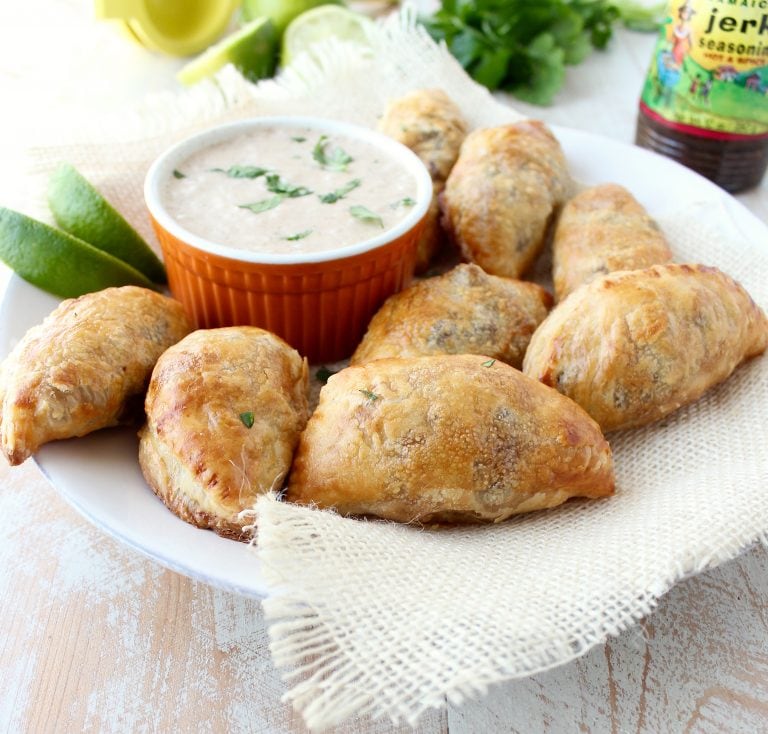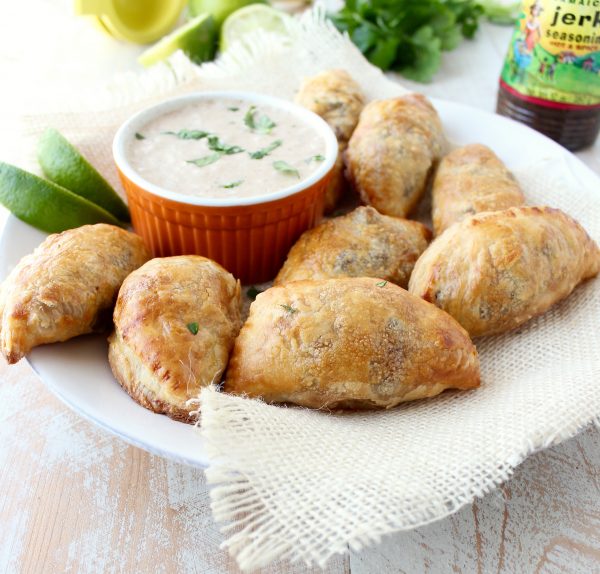 Oh, hey y'all! It's day two of "Jamaica Week" on WhitneyBond.com, where I'm sharing all of my favorite recipes inspired by my recent trip to Couples Resort in Ocho Rios, Jamaica!
Yesterday, I shared a Sweet Potato Soup Recipe inspired by a 5 course dinner at The Verandah restaurant located inside Couples Resort Tower Isle. Today, I'm sharing a dish that is a Jamaican staple, beef patties!
Be sure to check out these recipes for Caramelized Plantain Pancakes & Jalapeno Pumpkin Dip, also inspired by the trip!