An oven roasted herb crusted beef tenderloin is a show stopping dinner recipe, served with a mouth-watering creamy horseradish gorgonzola sauce.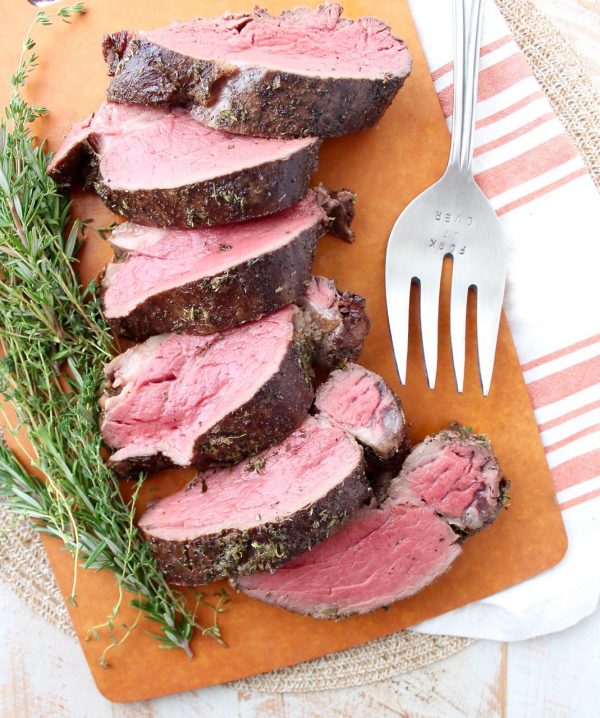 Today's post is sponsored by my friends at the California Beef Council!
It's the holiday season and whether you're hosting a dinner party for friends or a Christmas dinner with family, a beef tenderloin is an impressive main course for your dinner!
For this recipe, I rubbed the beef tenderloin with a peppery, balsamic herb rub then finished the tenderloin with a horseradish herb butter and an amazing horseradish gorgonzola cream sauce (seriously, I could eat that sauce with a spoon!)
You can serve the cream sauce right over the tenderloin or on the side.