Roasted beet hummus is a healthy and delicious snack! It's gluten free, vegan and easy to make. Serve it with pita chips or veggies for dipping!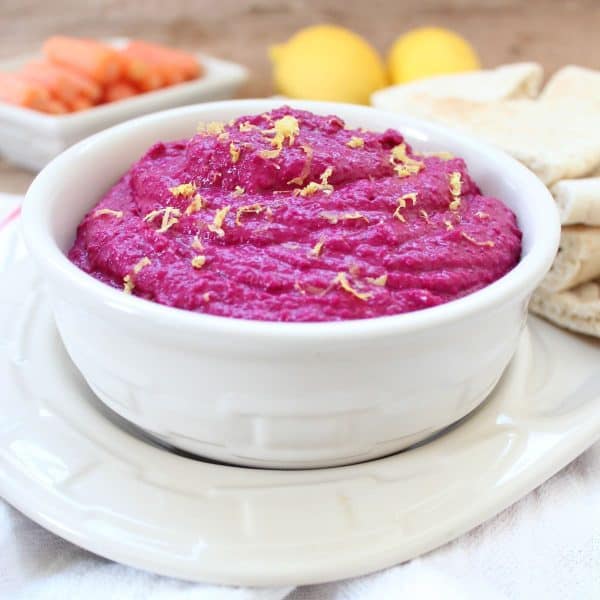 A few years back I watched a segment on all of the health benefits of purple foods. I then proceeded to go on a total "Purple Food Kick".
It's crazy how many purple foods are out there when you look, purple potatoes, carrots, cauliflower, and of course beets!