Come see the before and after of my kitchen remodel, including everything from knocking down load-bearing walls, to installing smart appliances, to designing a 12 foot island!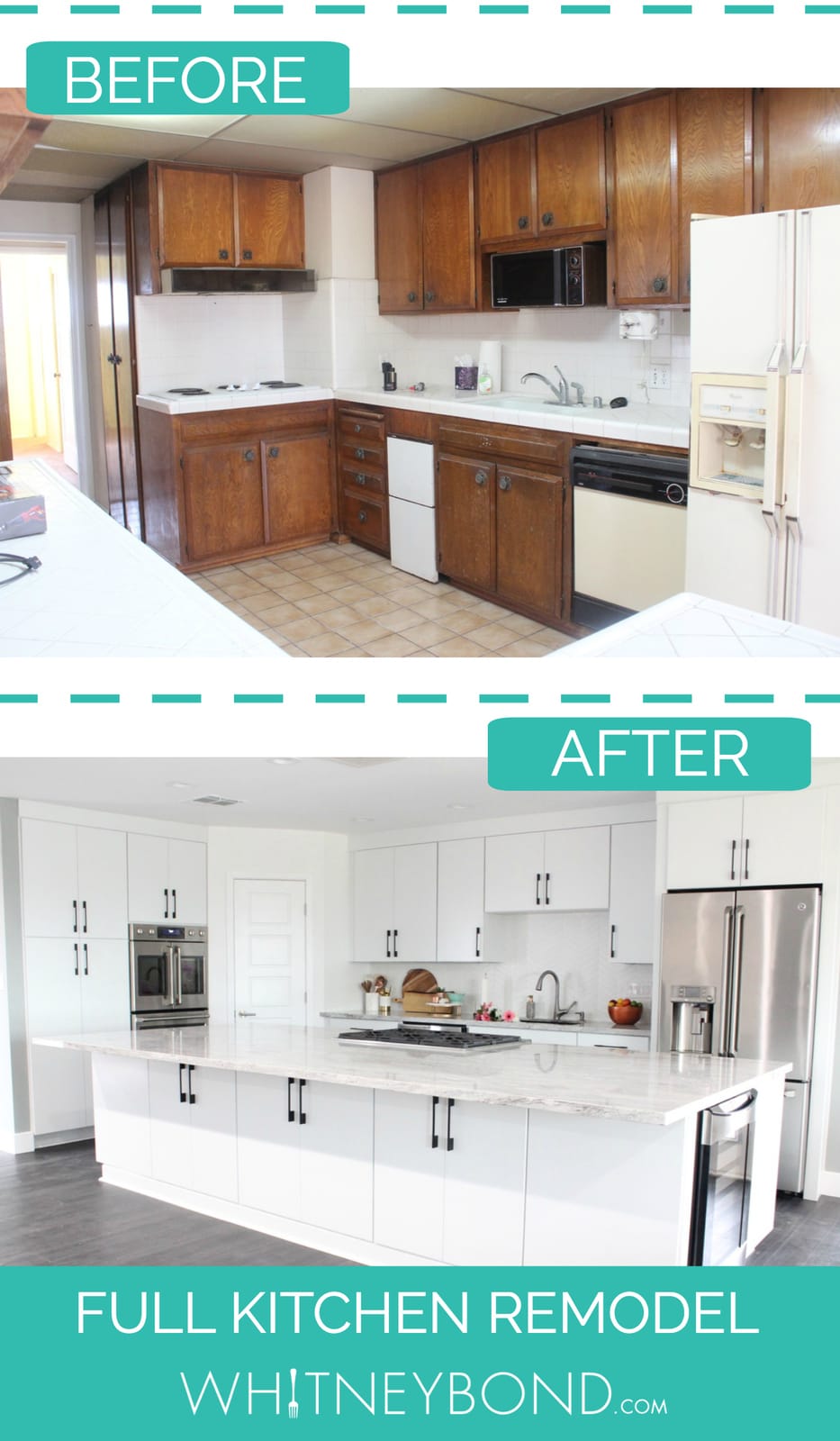 THE DAY IS FINALLY HERE!!!
Since we closed on our house on August 5, 2017, Kurt and I have been working tirelessly to demo and rebuild this 1950's house!
A little backstory on the house and how it came to be.
When Kurt and I first started dating, he took me up to the street that our house is on and told me that someday we would live on this street. The views are breathtaking, but the housing selection is limited, as the street is only 3 blocks long. Lo and behold, 5 months after we began our house search, a house on this street came up for sale!
I couldn't believe it and when I told Kurt, neither could he! See, it just happened to be April Fools Day when the house went on the market and Kurt thought I was playing a prank on him. No prank here, our dream house (or might I say, our dream plot of land with a view!) had come available and we had to have it!
After a long and grueling escrow period, where the house had to be treated for mold and termite damage, on August 5, 2017, the house was finally ours!