Fresh fruit is blended into this delicious frozen sangria recipe. The perfect cocktail for cooling down during the summer months!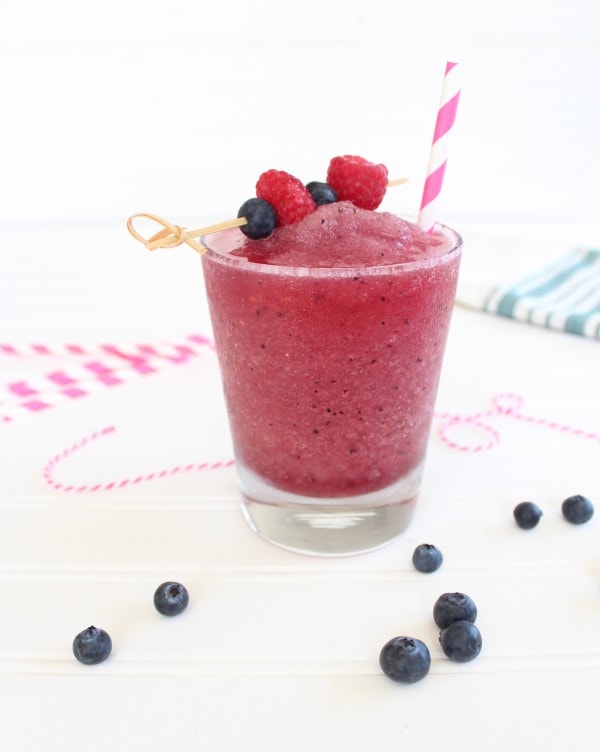 Today's post is sponsored by Yellow Tail.
For anyone that knows me (or follows me on Instagram), it's quite apparent that I am a BIG FAN of Sangria, which is why I was so excited to try Yellow Tail's new bottled sangria!