Cannoli's are a favorite Italian dessert, and since I love my Italian food, I felt the serious need to make my own!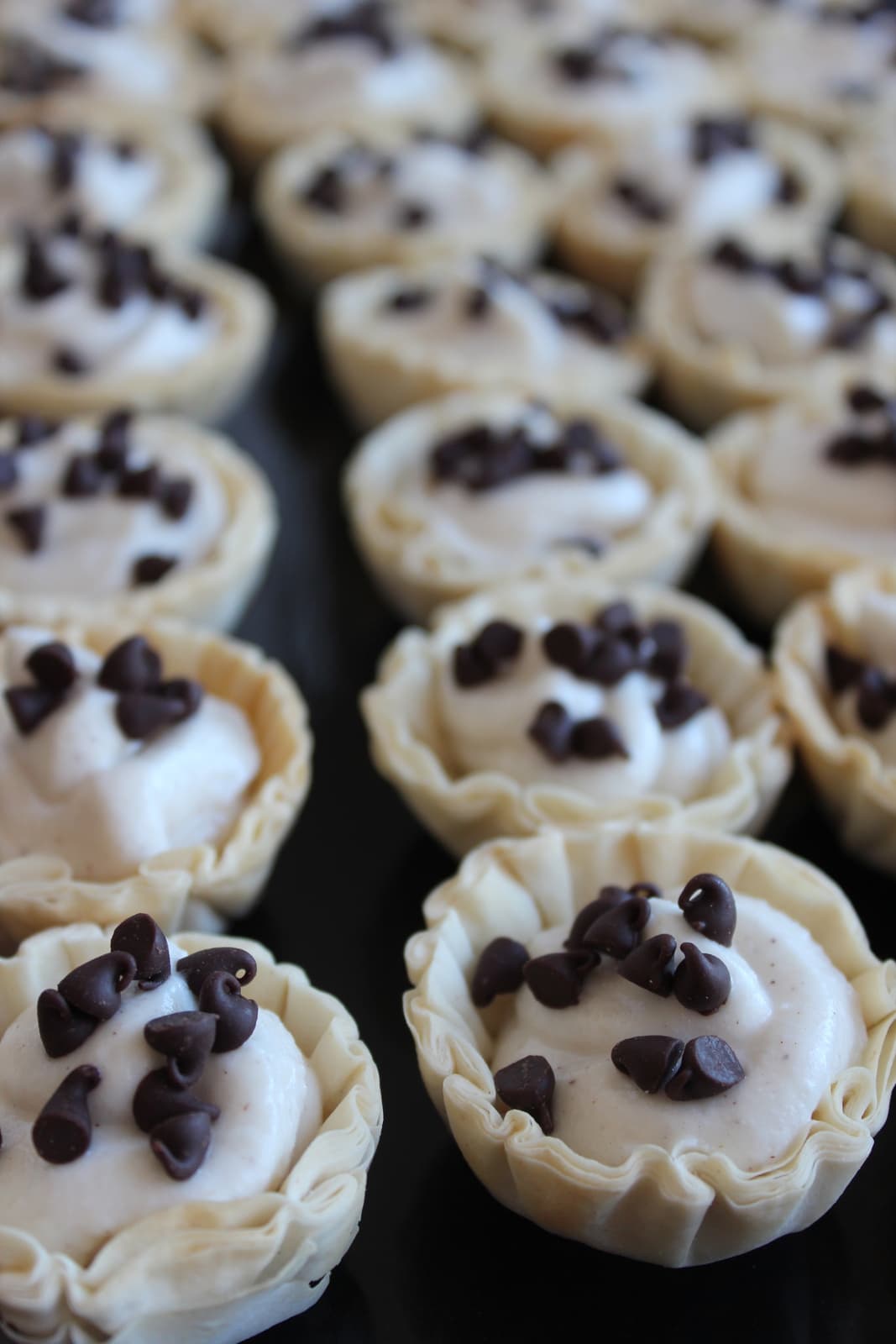 I decided to make "mini cannoli's" to serve at my Christmas Cocktail Party this weekend.
The little bite sized treats were perfect for a party and easily enjoyed by all of my guests!
Ingredients
15 oz ricotta cheese
4 oz goat cheese
1 cup powdered sugar
1/2 tsp cinnamon
1 tsp vanilla
45 mini fillo baskets
¼ cup mini chocolate chips
Use an electric mixer to whip the ricotta and goat cheeses together.  Next mix in the powdered sugar, cinnamon and vanilla.
Place the filling into a large Ziploc bag and cut a small hole in the corner.
Pipe the filling into the fillo baskets, then top with the mini chocolate chips.
This dessert is so easy to whip up and the presentation is beautiful!
I'll definitely be making these all the time to take to parties!