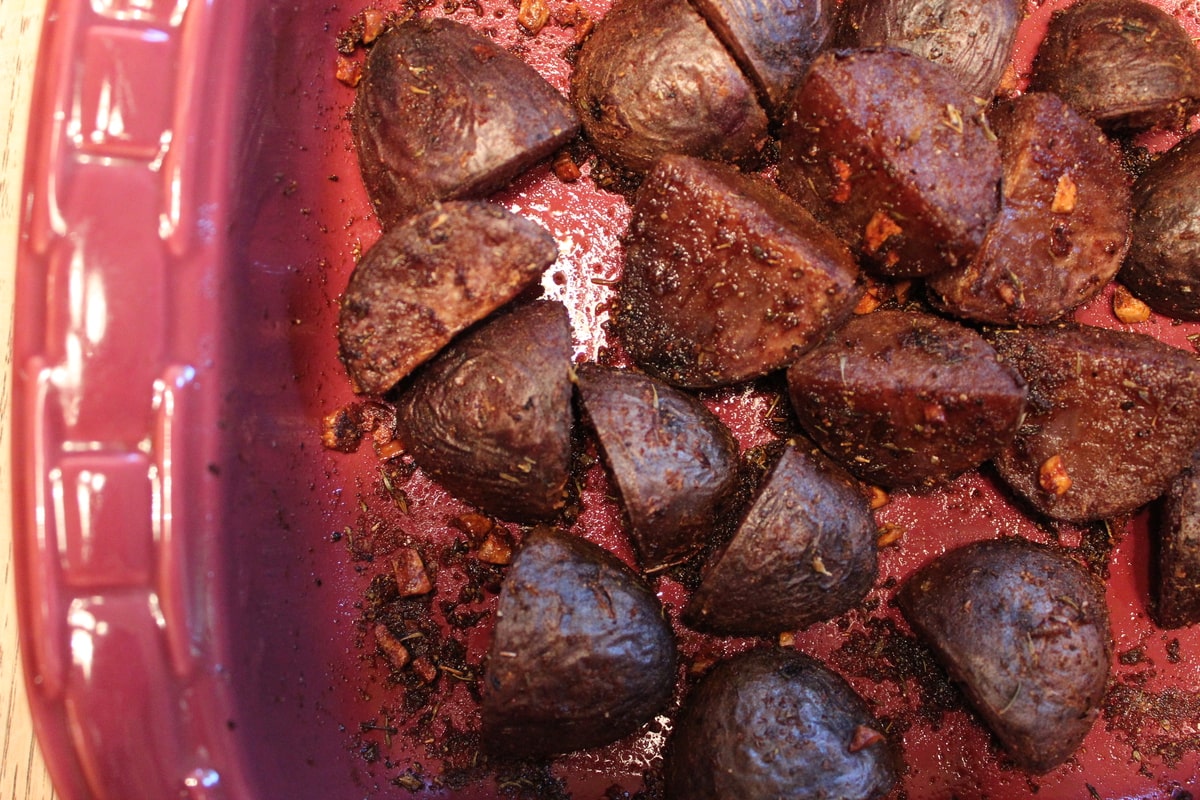 What goes better with a Blackened Red Snapper than a side of beautiful Cajun Purple Potatoes?  Well if you need an answer, that would be nothing 🙂
Loaded with spices and slowly roasted, these potatoes pack a nice punch with any meal!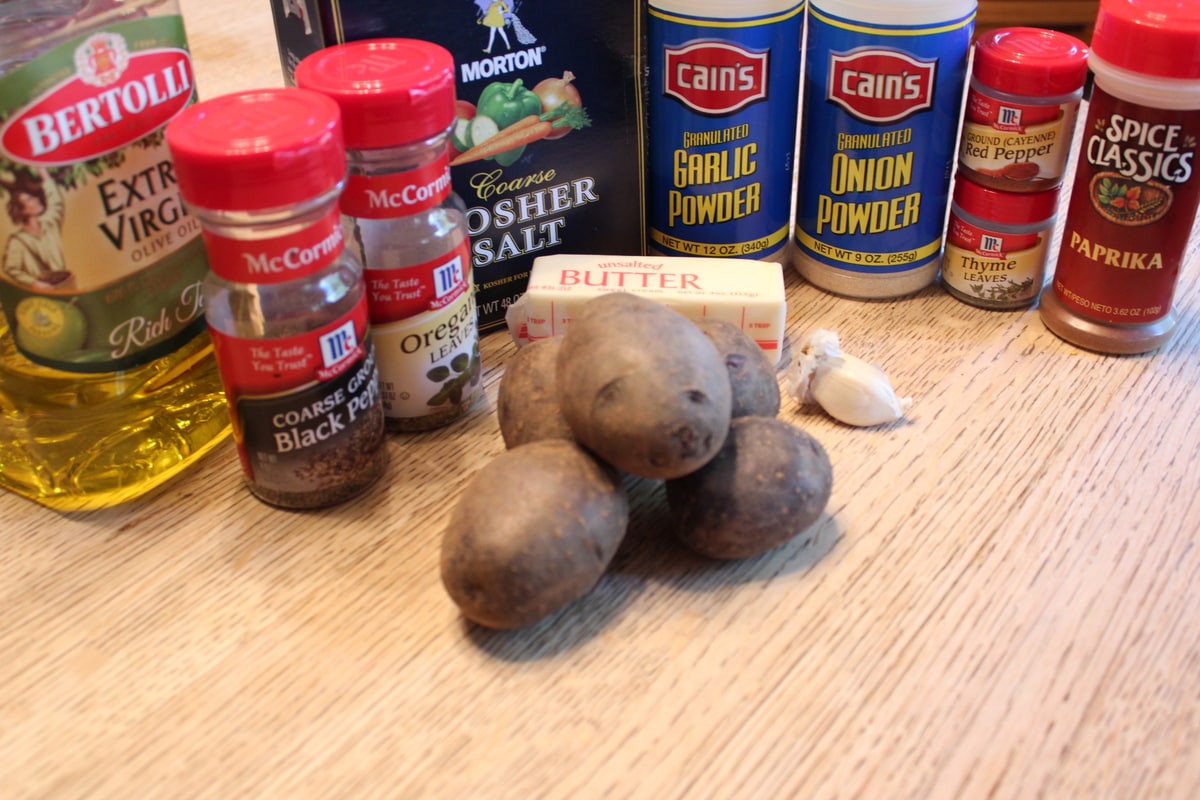 Ingredients
1 lb purple potatoes
2 tbsp olive oil
3 cloves garlic (minced)
1/2 tsp black pepper
1/2 tsp kosher salt
1/4 tsp oregano
1/4 tsp garlic powder
1/4 tsp onion powder
1/2 tsp paprika
1/4 tsp cayenne pepper
1/8 tsp thyme leaves
Start by quartering the potatoes. Toss with the olive oil and garlic.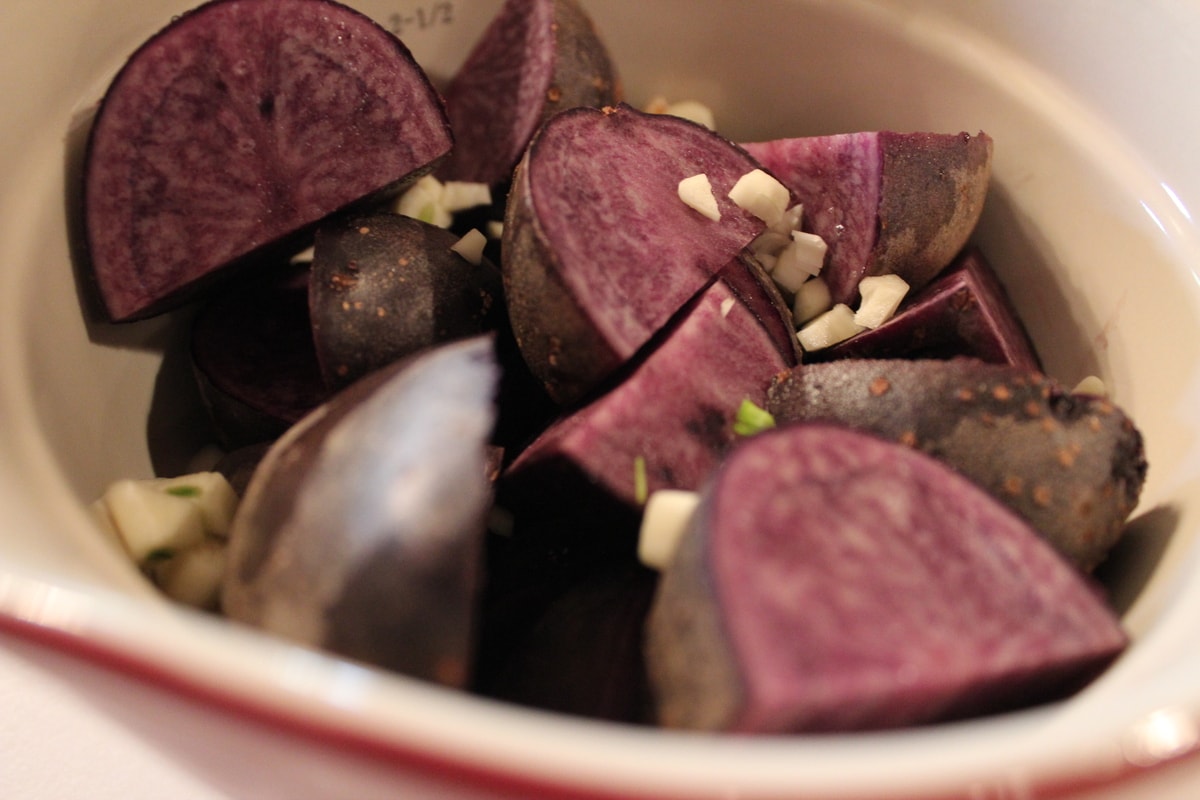 In a separate small bowl mix together all the spices, toss with the potatoes to coat.
Spread the potatoes onto a baking sheet and place into a  375°F oven for 30-35 minutes.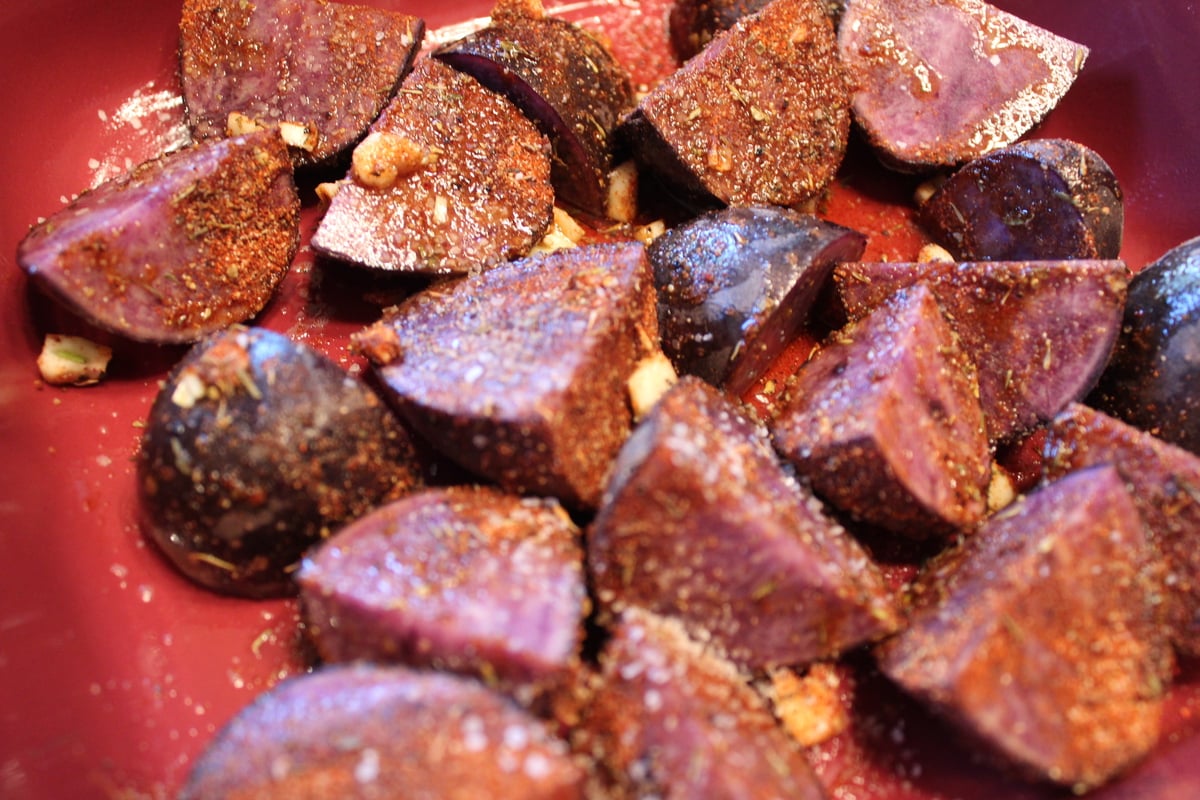 Remove from the oven when crisp.