Cornflake crusted french toast is a delicious and easy breakfast recipe that takes traditional french toast and gives it a crispy twist!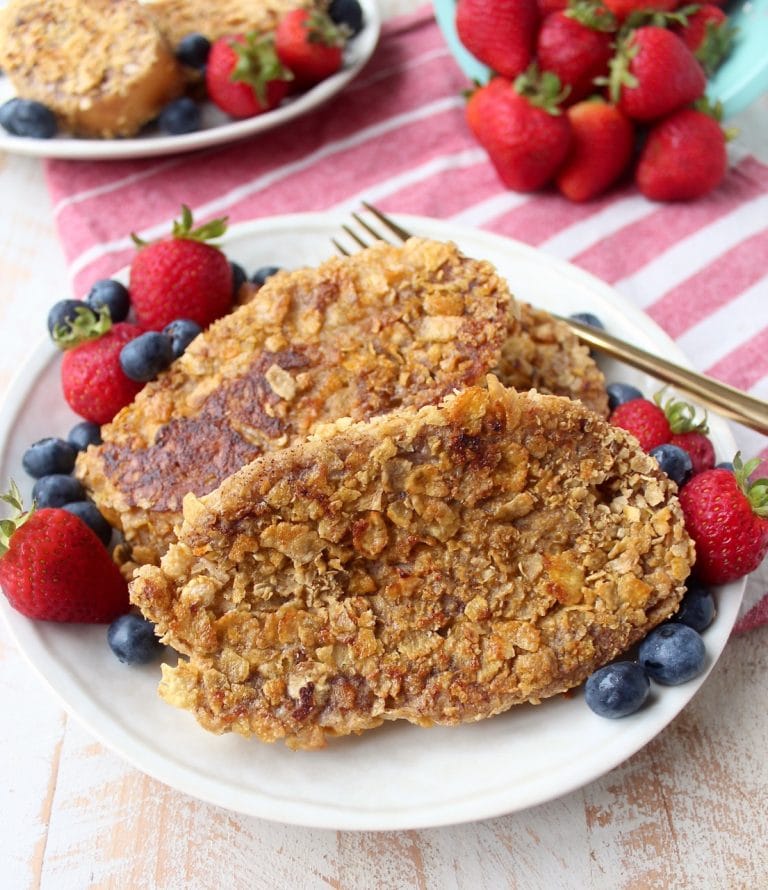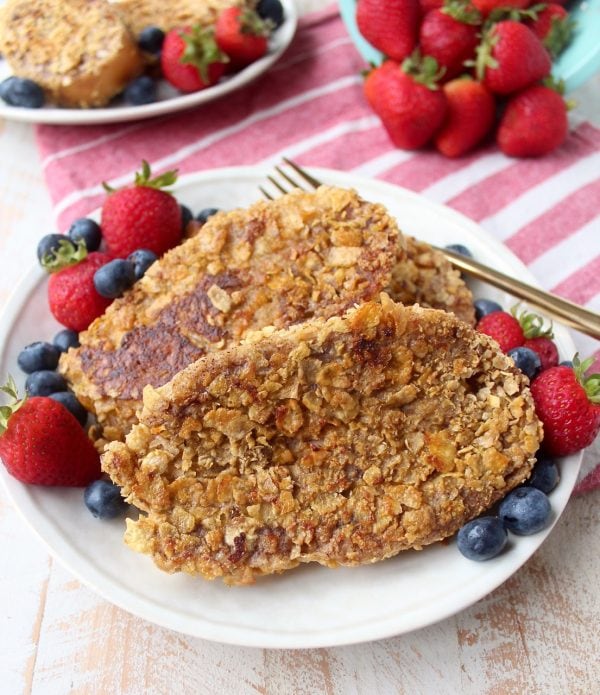 I'm so excited to share this Cornflake Crusted French Toast recipe for 3 reasons:
I love brunch!
I love french toast!
This recipe was inspired by my favorite brunch spot in LA, Blu Jam Cafe!