Adding blue cheese to mushroom gravy makes a creamy and flavorful gravy recipe that's perfect on top of sliced roasted turkey!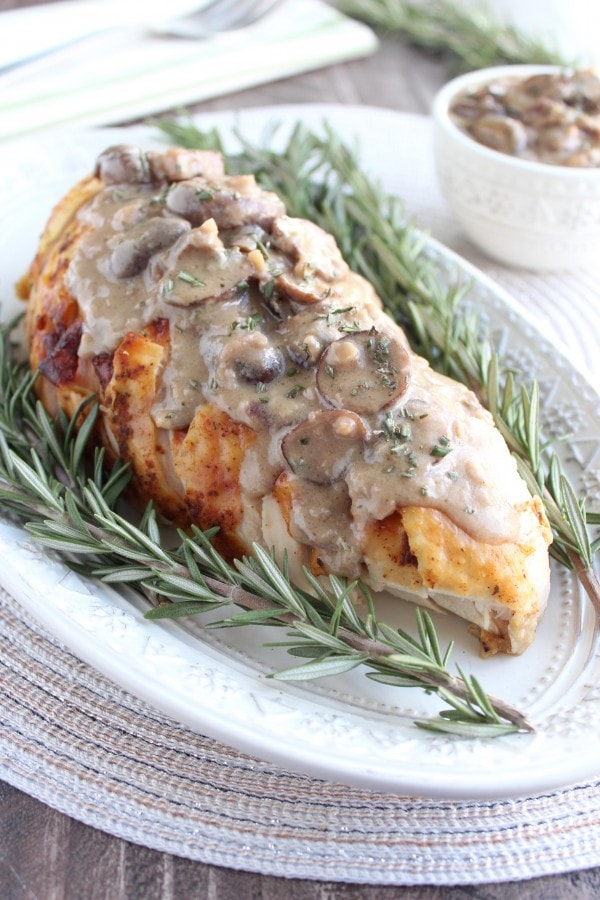 In my family, we love to prepare a turkey breast instead of a whole turkey at the holidays.
We have a small family, only 6 of us for Christmas dinner, so making a turkey breast gives us the perfect amount of turkey for everyone!