Fresh blueberries and luscious cream cheese are combined in these delicious blueberry cream cheese muffins, topped with a scrumptious chocolate crumble!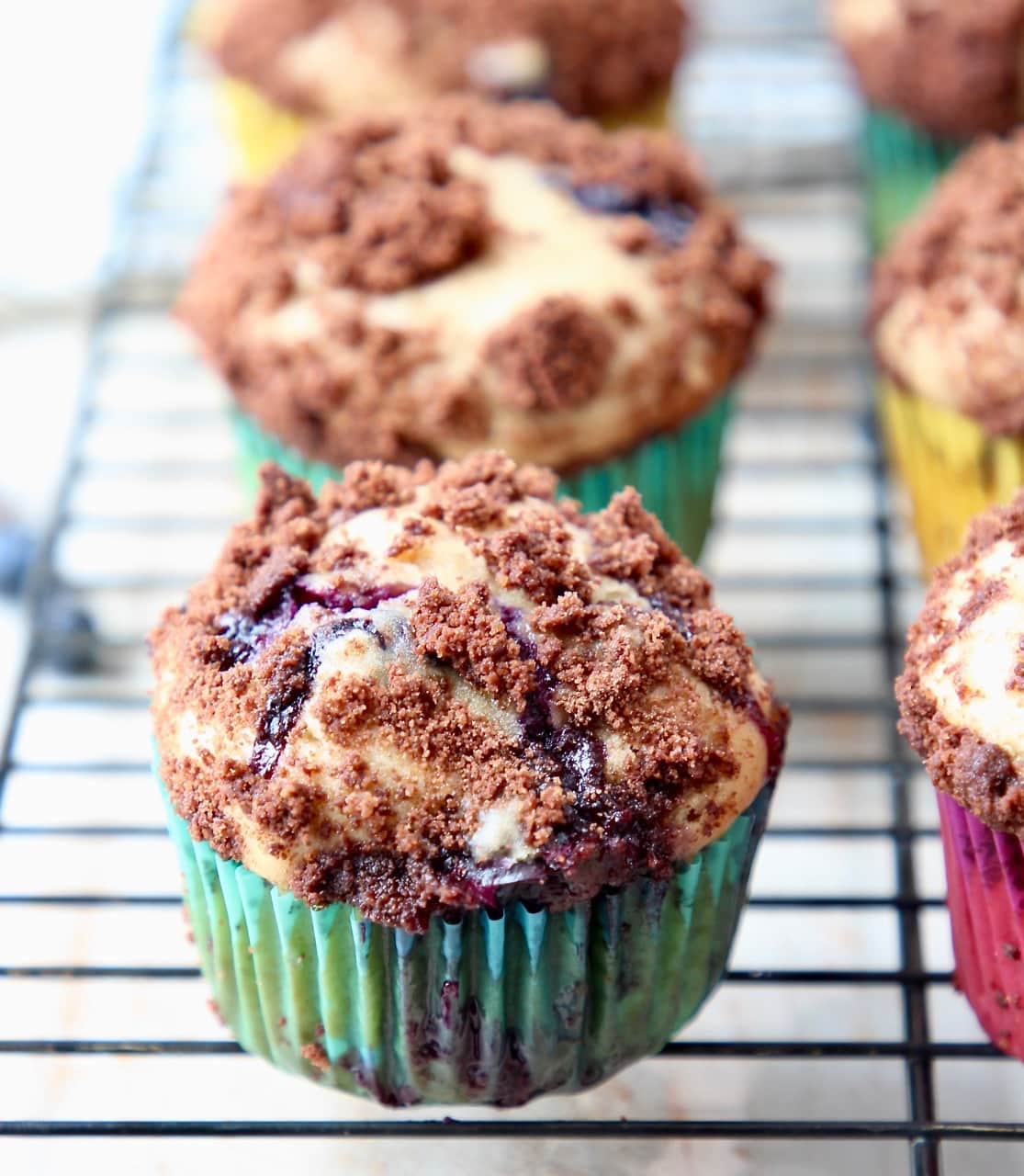 Growing up, and still to this day, Blueberry Muffins are one of my favorite breakfast menu items! I took this version of the classic muffin to a whole other level, possibly to a whole other menu!
These blueberry cream cheese muffins are so decadent, they could easily be mistaken for dessert (or if you are me, 3 nights last week, they actually were dessert!)  Yeah, I just admitted that 😉
When I took these muffins out of the oven, the blueberry was bubbling out of the chocolate crumble topping and my mouth immediately began to water!
While I will always love my Bacon Maple Brown Sugar Muffins, they are now tied for first place with these delicious little treats!