This recipe for boneless wings features chicken breast bites breaded, baked & tossed in a delicious chipotle honey sauce, perfect for parties & game day!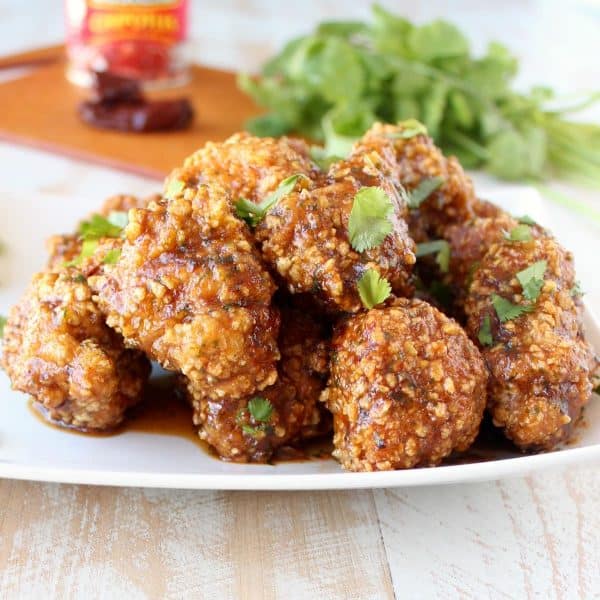 You guys, I'm SO excited to be back in the US and sharing new recipes with you after 10 days of travel!
If you're following me on Instagram, Twitter or Facebook then you probably saw lots of posts of tacos over the last week, because I just returned home from a trip to Guadalajara and Mexico City!