Irish Cream Guinness Brookies are made up of a layer of Guinness Brownies, topped with a layer of Irish Cream Chocolate Chip Cookie Dough, perfect for St Patricks Day!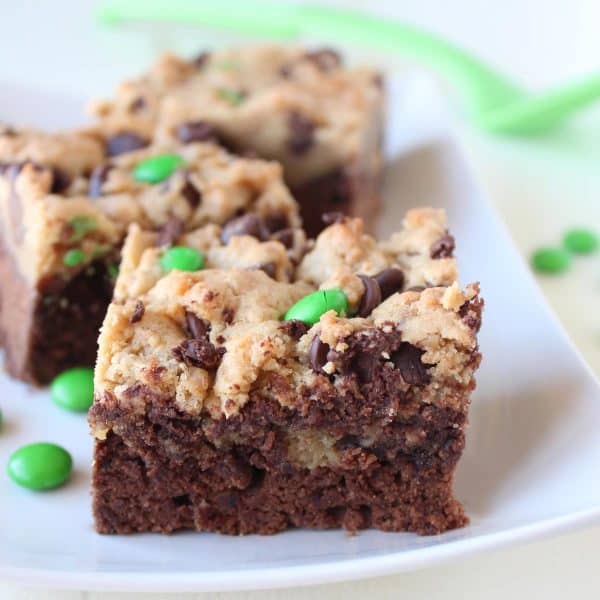 Hi my name is Whitney and I'm addicted to Brookies! It's a brownie + a cookie, come on people!
Ever since I created the first brookie recipe on the blog for Gluten Free Nutella Brookies, then Red Velvet Brookies for Valentine's Day, I've pretty much made it my mission in life to create every brookie combination possible!