Sweet Potato Ravioli with Basil Brown Butter Sauce combines homemade pasta dough filled with delicious, creamy sweet potatoes for the perfect fall meal!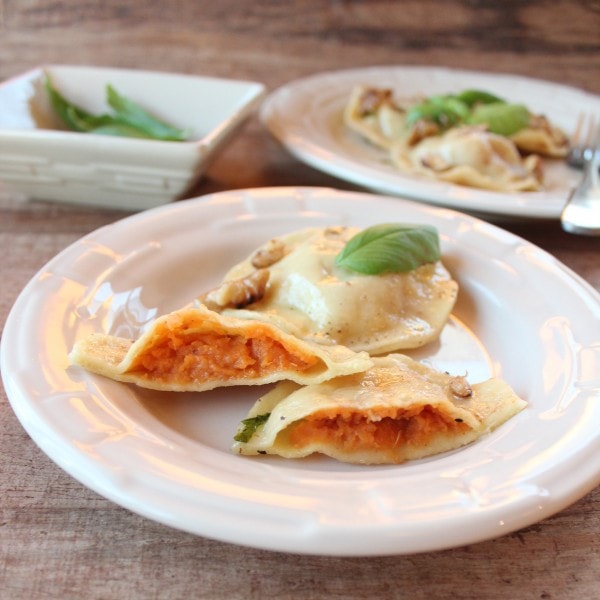 A few weeks back I hosted an Italian Vegetarian Girls Dinner.  Each girl was assigned a dish, either appetizer or dessert, and I was in charge of the main course.
I debated for a while about what I wanted to make then decided on a fall inspired sweet potato filled homemade ravioli with a basil brown butter sauce.