Butternut Squash Apple Bruschetta tops balsamic grilled chicken in this delicious grilled bruschetta chicken recipe, made in only 29 minutes!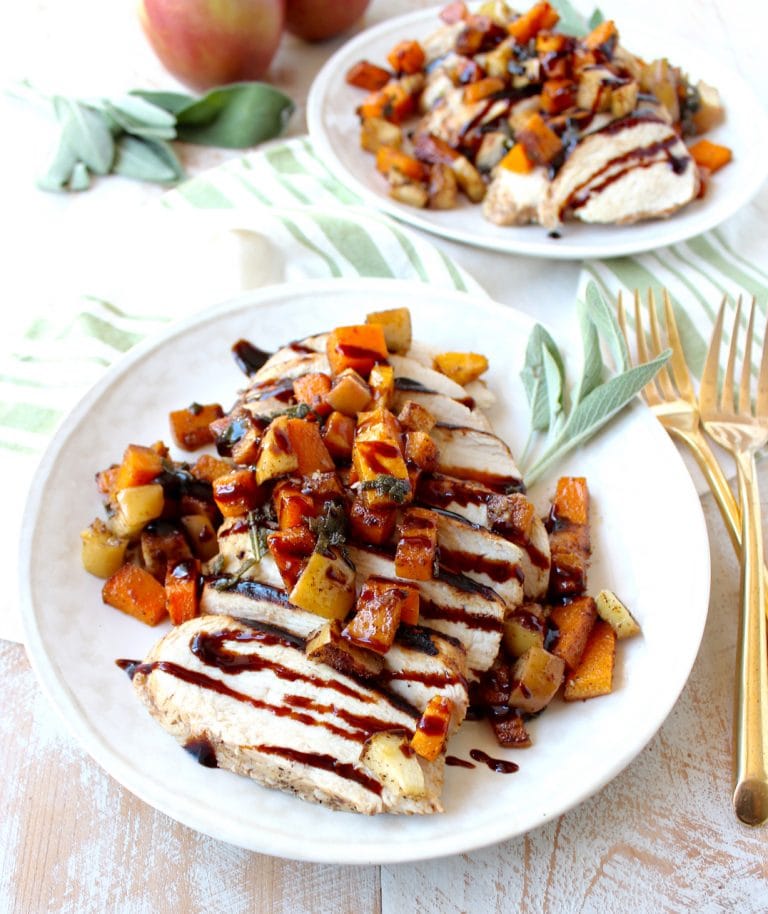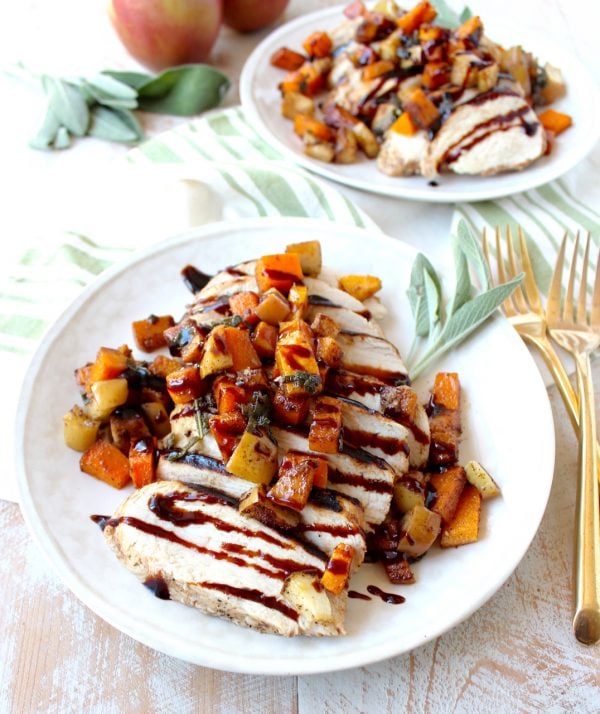 For the last two years, this Butternut Squash & Apple Bruschetta Recipe has been one of the most popular on the blog.
It's easy to make, so flavorful and also one of my favorite recipes ever!