Vegan Buffalo Cauliflower Tacos are a healthy, easy recipe for dinner! The buffalo cauliflower is baked, then broiled for a crispy texture. It's then wrapped up in corn tortillas, topped with a dairy free avocado sauce and jalapeno carrot slaw, creating a totally delicious & gluten free taco recipe!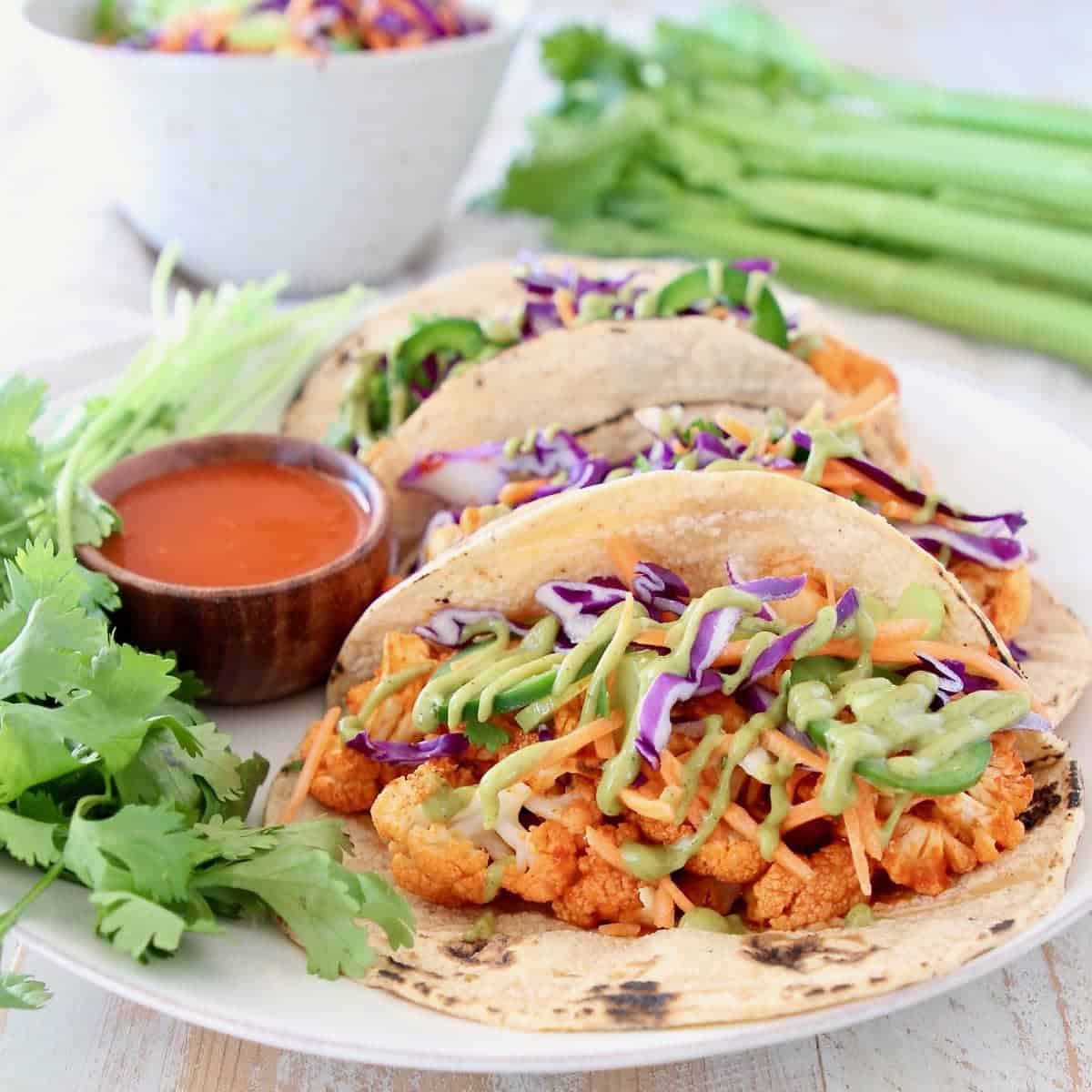 I'm never one to shy away from tacos! Breakfast Tacos, Pulled Pork Tacos or Greek Pita Tacos, there's no such thing as "too many tacos" in my world!
When it comes to making vegan tacos, I love Butternut Squash Tacos in the fall, Grilled Veggie Chimichurri Tacos in the summer and these Buffalo Cauliflower Tacos year-round!
These tacos seriously couldn't be easier to make!
Toss some cauliflower with buffalo sauce and roast in the oven. While the cauliflower is roasting, mix up a little jalapeno carrot slaw and blend together the avocado sauce. Once the buffalo cauliflower comes out of the oven, toss it all on a tortilla and you have one seriously scrumptious vegan taco recipe!