Homemade Lemon Cupcakes are easy to make from scratch with this delicious recipe. They're sweet, moist, tangy & topped with luscious Lemon Buttercream Frosting!
If you love these Lemon Cupcakes, you'll also love Meme's Lemonade Pie and these Layered Lemon Dessert Jars!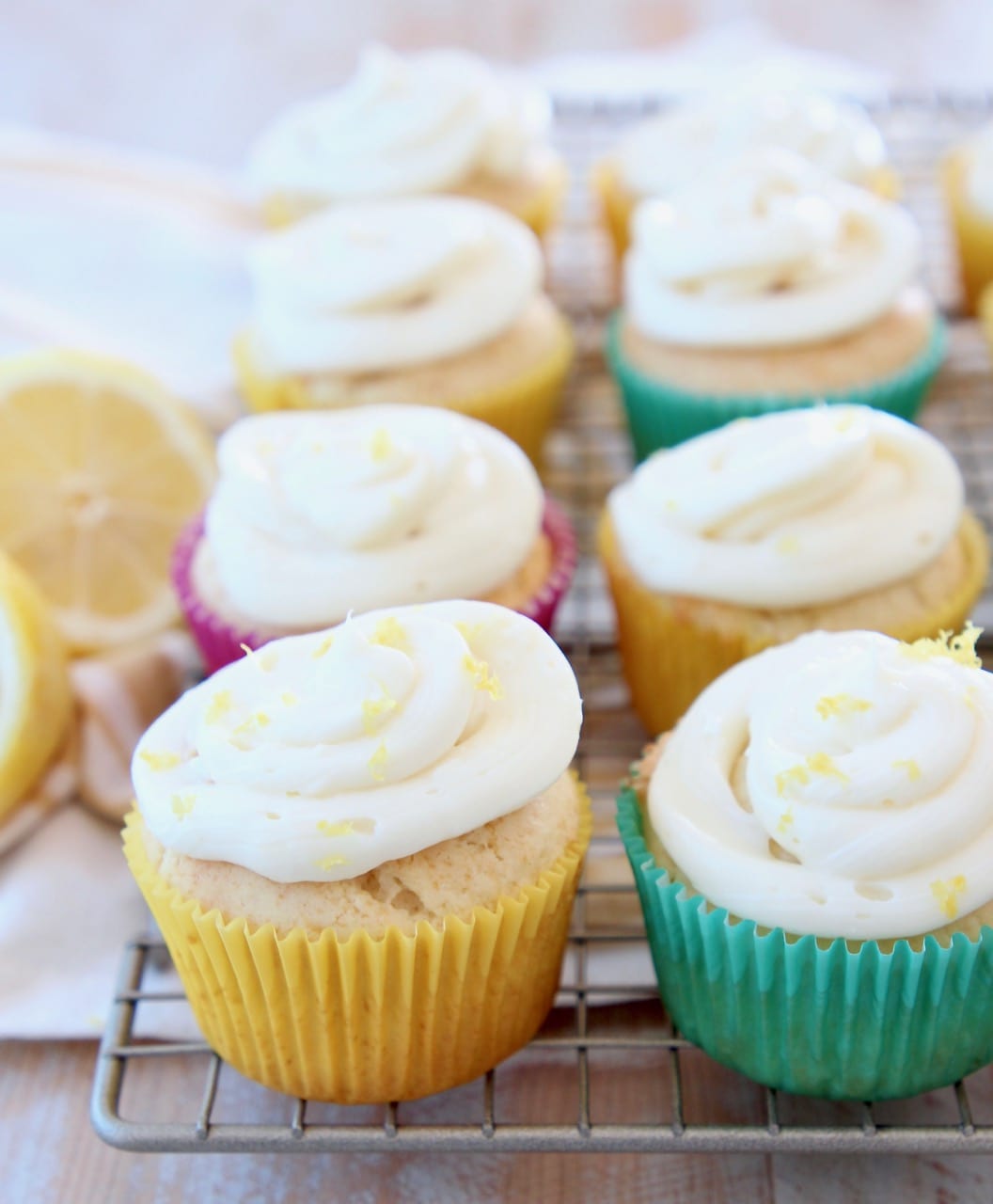 Put your hands up if you love lemon desserts! My great grandma loved sweet lemon treats. She lived to be 100 years old and as she got older, I would always bring lemon cupcakes, cookies or slushes when I went to visit.
These Lemon Cupcakes have been shared at family gatherings and friends birthday parties for years. They're light and fluffy and of course, topped with my favorite cream cheese frosting! It's so easy to make them from scratch that you'll never buy a box mix again!
While the cupcakes are baking, quickly mix up the lemon buttercream frosting and you're good to go! These cupcakes can be baked full size or into mini cupcakes.
I love the mini cupcakes for parties because they're bite-size and easy to share. You know, if you're into that whole "sharing your treats with other people" thing! 😉