One Pot Cajun Pasta with smoked sausage & peppers is an easy recipe, made in just 29 minutes! It's cooked in a light & spicy tomato sauce for one scrumptious meal!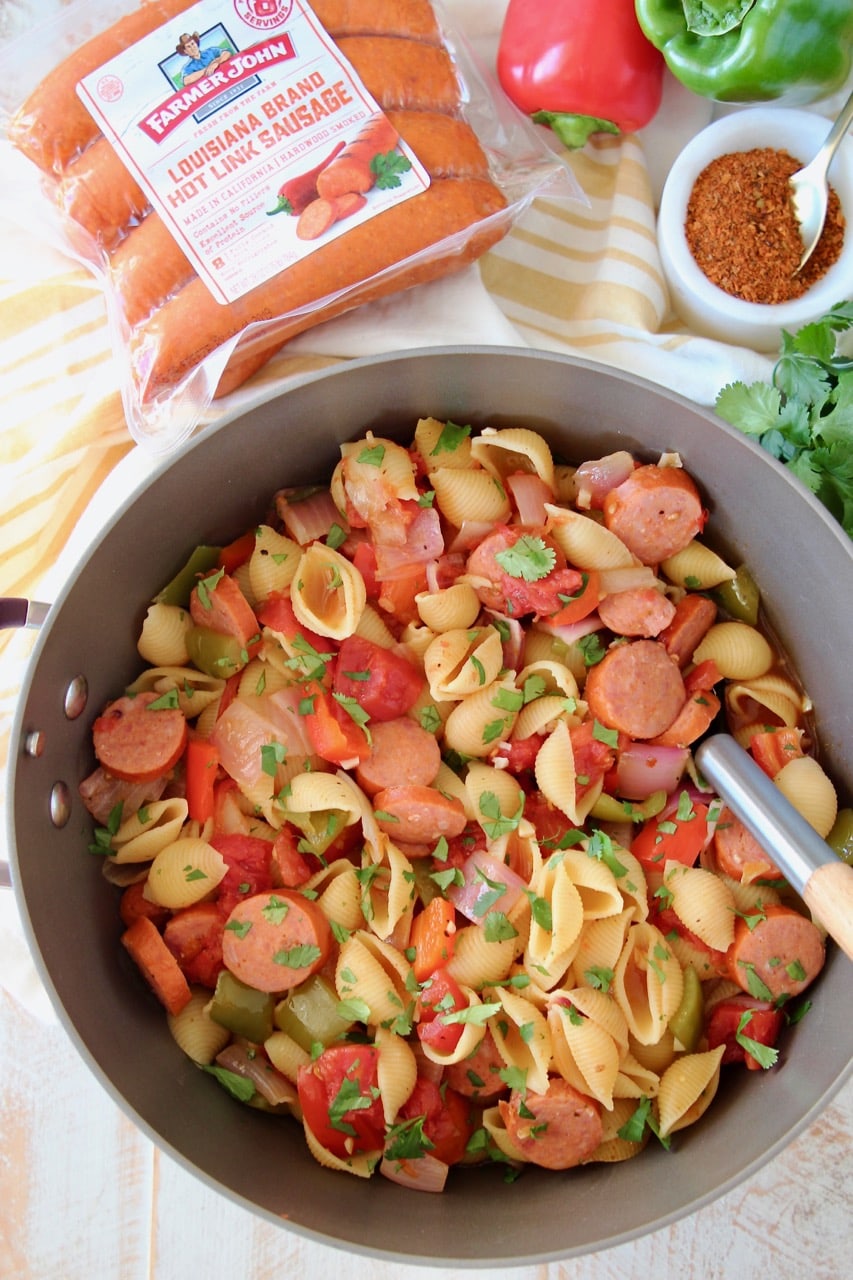 Today's post is sponsored by my friends at Farmer John!
There's not much I love more than a one pot meal. One Pot Buffalo Taco Spaghetti and One Pot Italian Sausage Shells and Cheese are in regular rotation at my house!
For this one pot cajun pasta recipe, I combined Farmer John Louisiana Hot Link Smoked Sausage, fresh peppers and a spicy Cajun tomato sauce.
Farmer John makes it easy to keep a well-balanced diet, while creating quick and easy meals. Their products are high-quality, versatile, packed with protein and delicious flavor!
This quick and easy 10 ingredient recipe is made in just 29 minutes. It's light, flavorful and perfect for any night of the week.