The Ultimate Candy Cookie Cake recipe is perfect for Halloween, birthdays or holidays! Just add your favorite candy to cookie dough & bake into a tasty cake!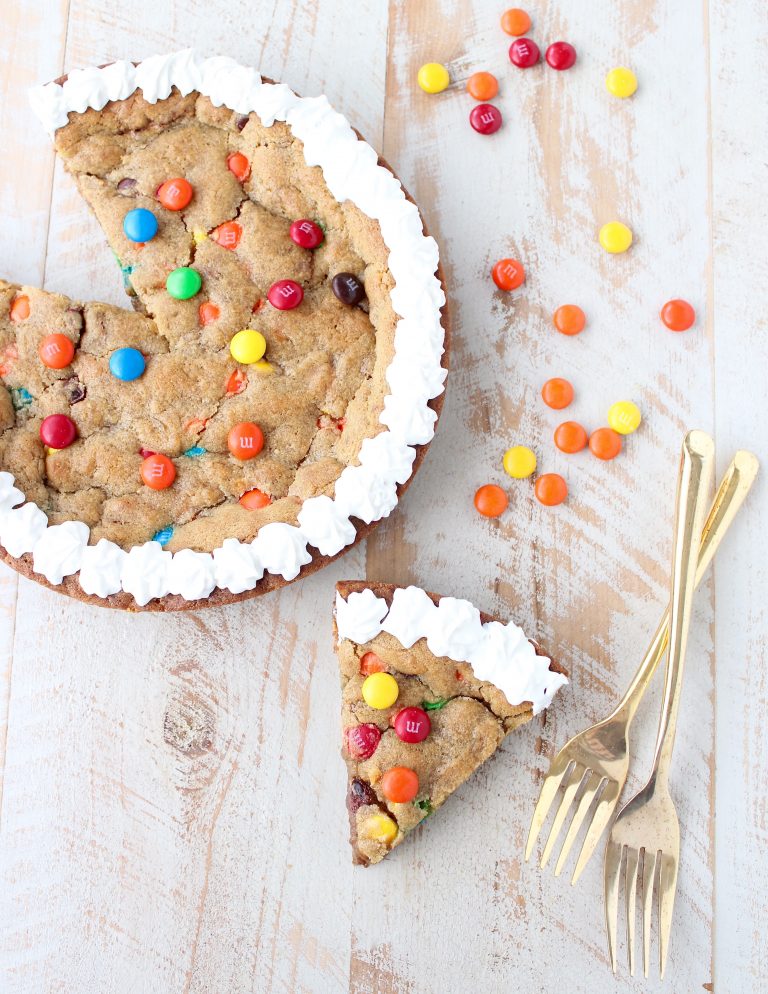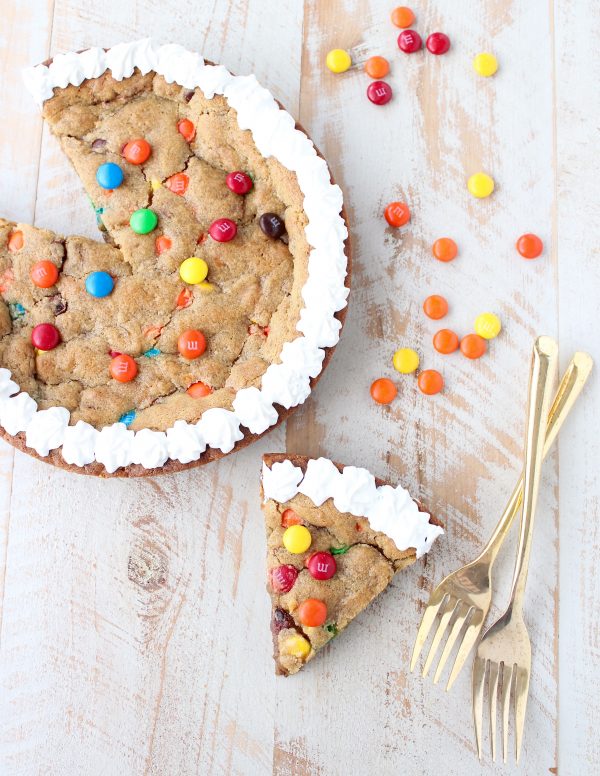 Halloween is coming up on Monday, and I'm so excited because I'm making a special spooktacular appearance on my favorite San Diego morning show, San Diego Living!
I'll be teaching viewers how to prepare Buffalo Chicken Chili and Slow Cooker Cornbread to dig into while waiting for Trick or Treaters. Then, I'll be showing how to make this Ultimate Candy Cookie Cake to put that leftover Halloween candy to good use!