Salted caramel & pecans top this deliciously easy baked brie recipe, which is perfect served as a party appetizer in the fall or as a Thanksgiving dessert!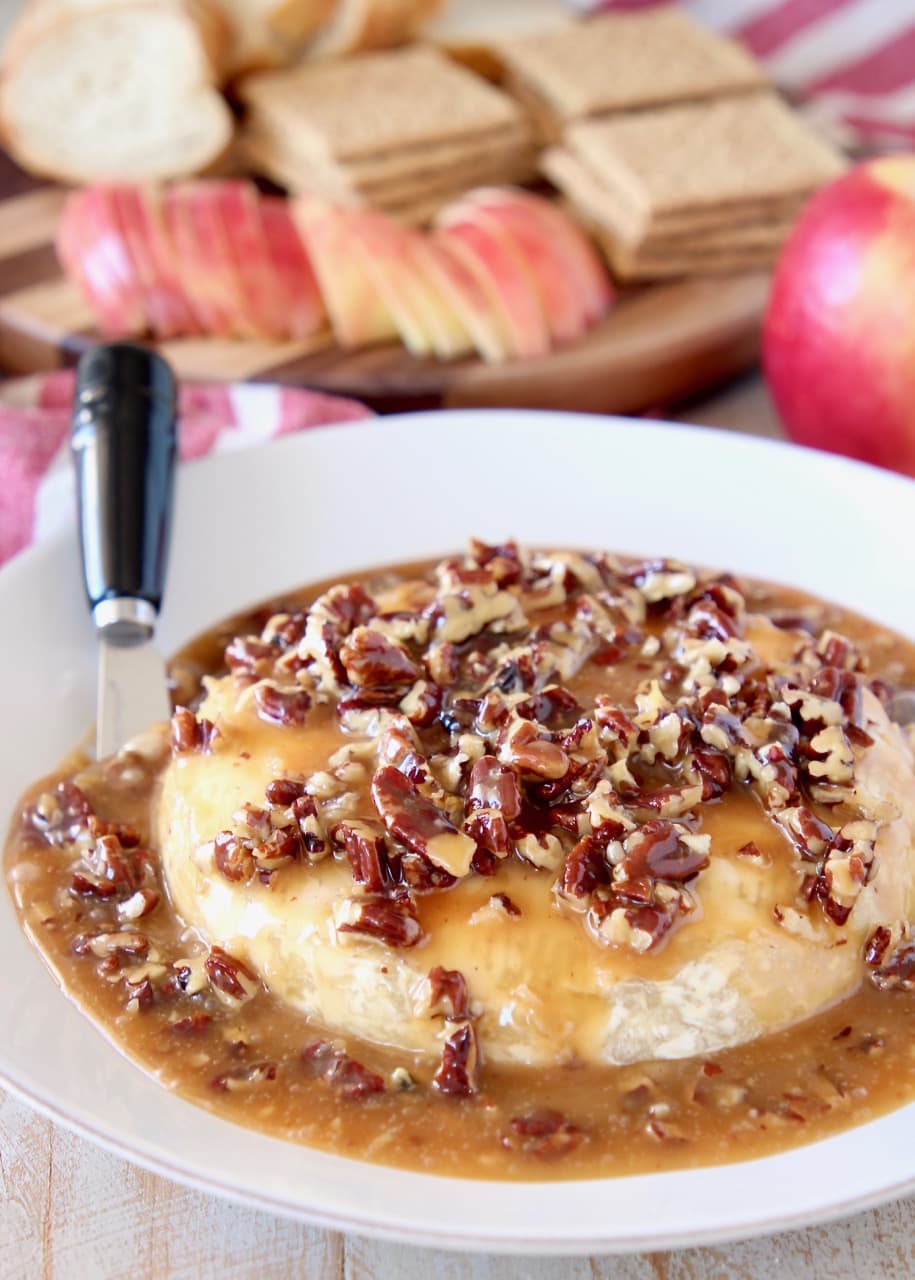 OMG y'all, this recipe is EVERYTHING!
Salted Caramel + Baked Brie = a match made in heaven!
The best part is, this recipe is totally easy and can be served a number of different ways!
Can you serve it as a party appetizer? Oh yes, you can!
Can you serve it as dessert? For sure!
Can you serve it at a brunch? Hand me a mimosa, I'm in!
Can you serve it on a Saturday night sitting at home in your PJs watching Netflix? I would highly recommend it!
My love of baked brie has taken me down a path of creating baked brie recipes for every occasion and every season. From Caramelized Pear Baked Brie Bread Bowls, to Tomato Basil Bruschetta Baked Brie and Strawberry Balsamic Baked Brie Bread Bowls, I just can't get enough of the delicious melted cheese with various scrumptious toppings!