Apricots are caramelized in brown sugar, added to tortillas with sweet mascarpone cheese, rolled up, baked & topped with honey for tasty dessert tacos!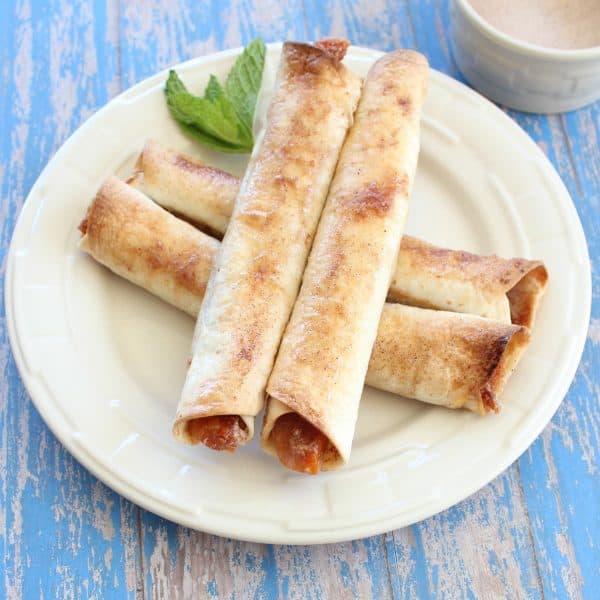 In my house, Tuesdays are all about "Taco Tuesday". I'm always looking for new and delicious taco recipes to add some flavor to Tuesdays!
This week, I prepared these delicious dessert tacos and I have to say, they were unbelievably scrumptious!