Give your pancakes a sweet taste of the Caribbean, with this delicious & easy 20 minute recipe for Caramelized Plantain Pancakes!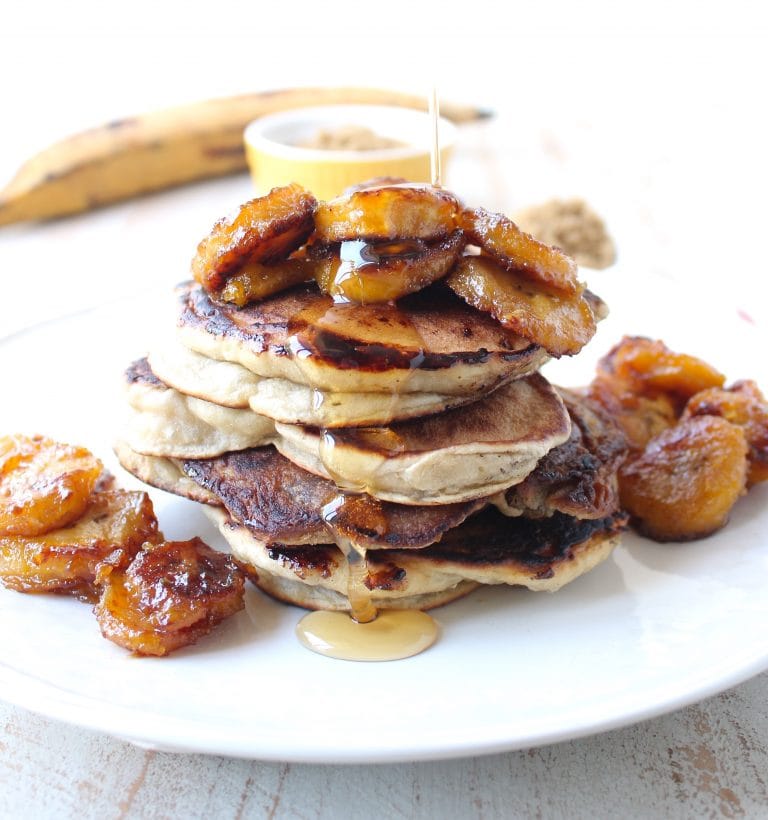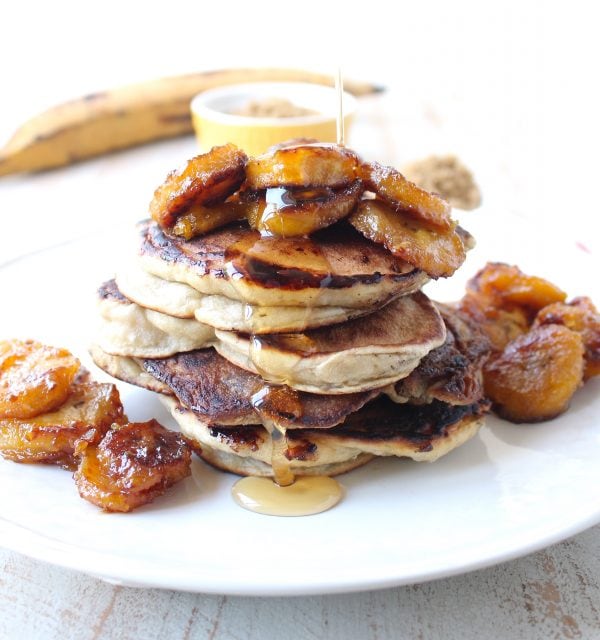 It's the last day of "Jamaica Week" on the blog, where I'm sharing recipes inspired by my recent trip to Jamaica, and I saved the sweetest recipe for last!
On Monday, I shared a deliciously easy recipe for 30 Minute Sweet Potato Soup. On Tuesday, I shared a tasty recipe for Jamaican Jerk Beef Patties. And on Wednesday, I shared a scrumptious Jalapeno Pumpkin Dip recipe.
Today, I'm taking it to the sweet side, and sharing my Jamaican inspired Caramelized Plantain Pancake recipe!