Chai Spiced Butternut Squash Soup is a delicious vegan & gluten free recipe made in under 45 minutes that's perfect for staying warm & healthy during the winter months!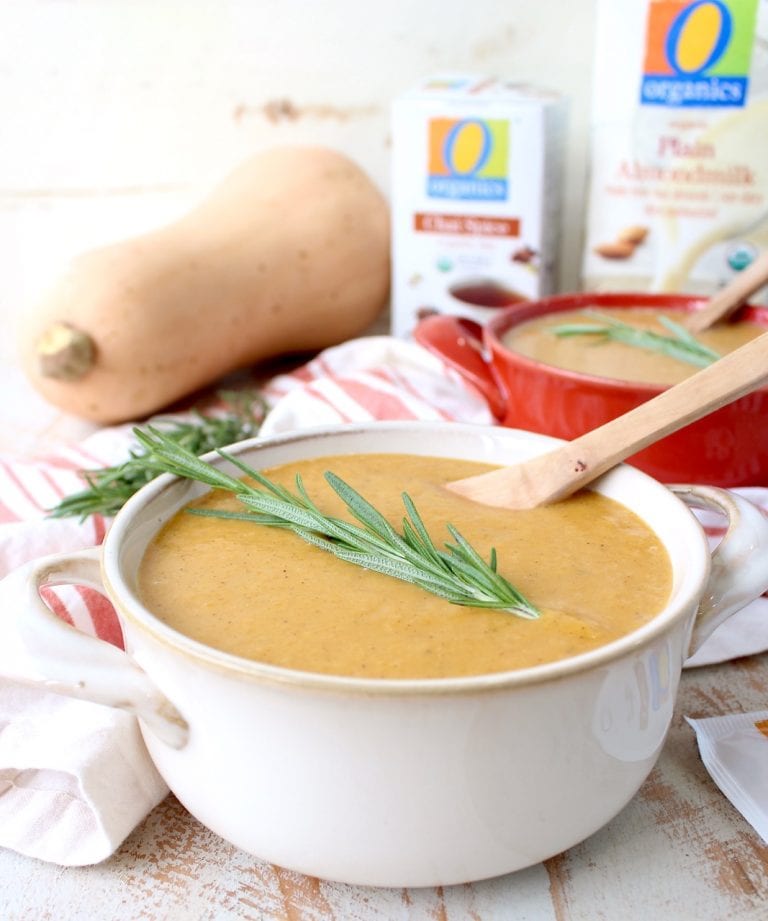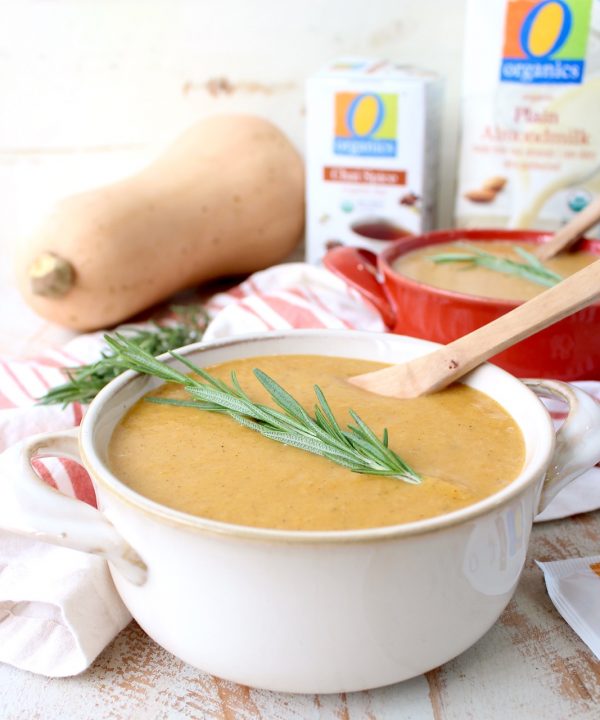 It's September y'all, which means fall and winter are right around the corner. With the change of season, also comes cold and flu season, but don't worry, I've got you covered with the most perfectly delicious keep-you-healthy-warm-you-up soup you've ever tried!
This soup is PACKED with antioxidants and vitamins! Each serving provides 482.2% of your daily vitamin A needs, yup almost 500 PERCENT and 62.5% daily vitamin C needs.