Watermelon and mint add delicious and refreshing flavor to this easy champagne punch recipe, perfect for celebrating birthdays, holidays or impromptu celebrations anytime of year!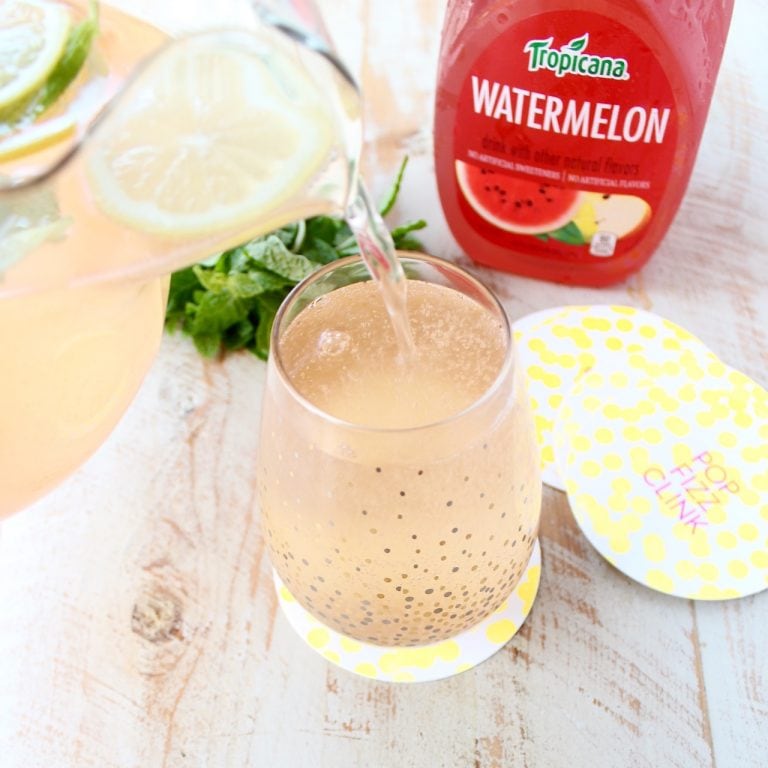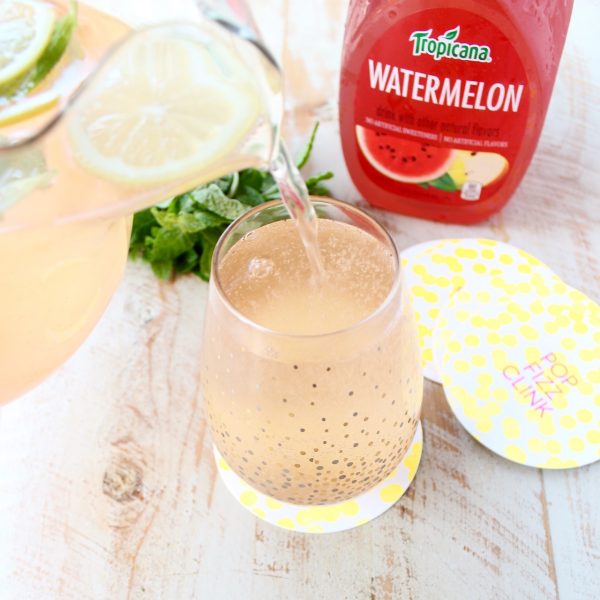 Today's post is sponsored by my friends at Tropicana!
If you've caught my Instagram story anytime over the last 4 months, chances are you've seen some before and after images of our "fixer upper" pop up on my story.
On August 8, we closed on the house, then immediately began demo. Since then, we've had no walls in most of the house, but today that changed, today, drywall began and we've got walls people!
Now it might seem weird to some people to celebrate walls, but when you haven't had walls for 4 months and you see walls start going up, you definitely celebrate!
Last night I invited a few friends over to celebrate this milestone in our "fixer upper" life and I whipped up this delicious champagne punch to cheers my friends with!