Tender, juicy, flavorful pork chops are roasted in the oven, or cooked in a sous vide, then finished off with a simple and delicious cherry balsamic sauce!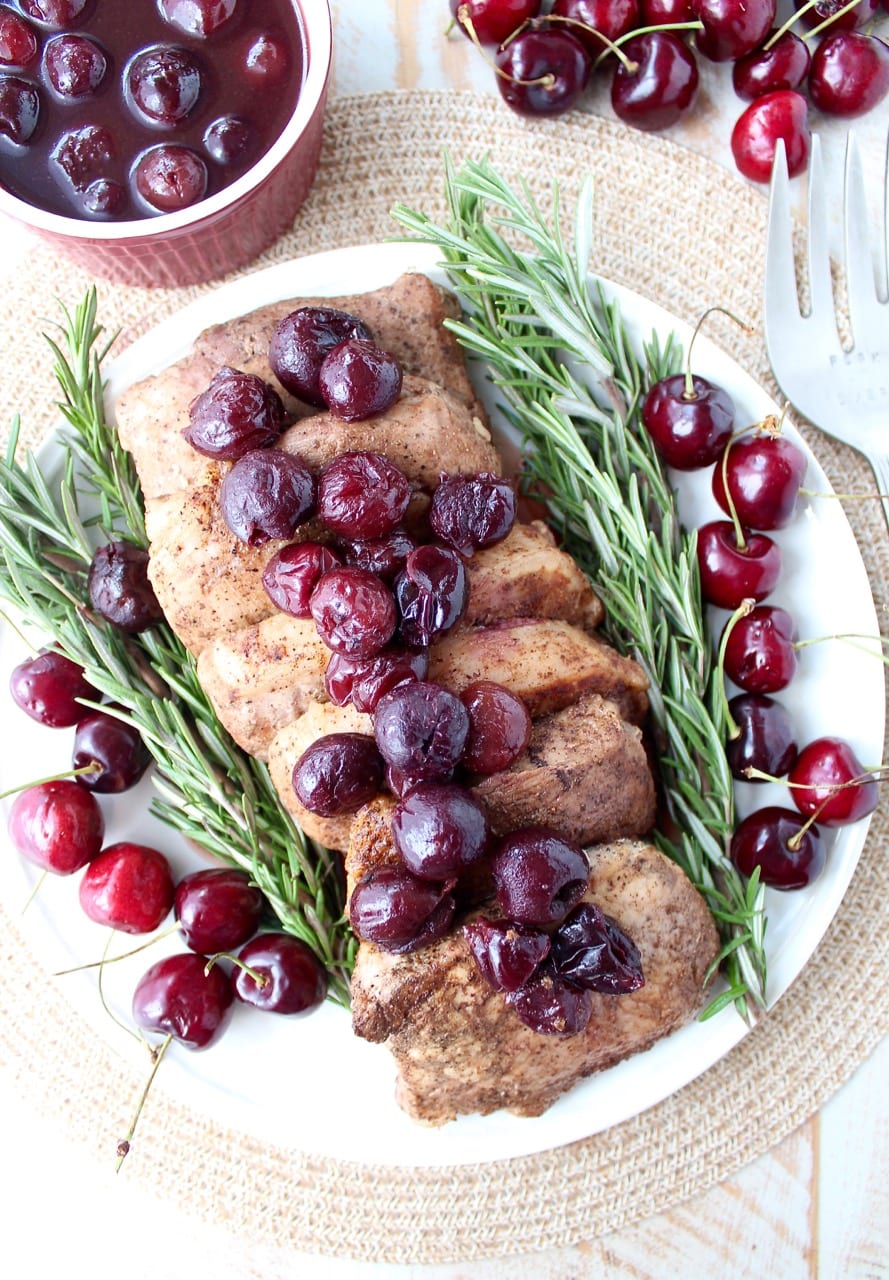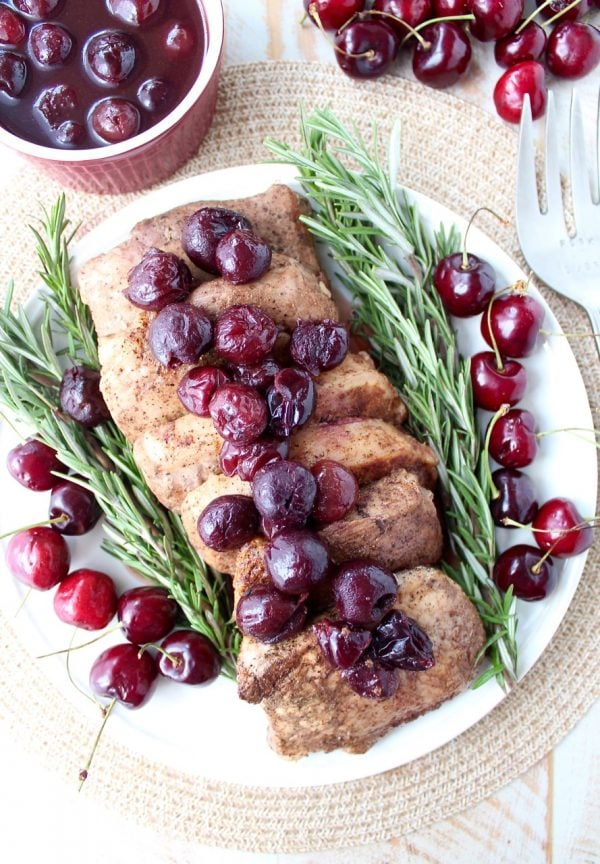 Since the almighty sous vide came into our life a year ago, one of our favorite things to do is grab various meats at the grocery store, then toss them in the sous vide with a combination of herbs and spices. Four to eight hours later, dinner is ready!
There's no recipe involved, no real measuring, just a super easy way to get dinner on the table and try something new!