This Buffalo Chicken Bake Recipe is a recreation of the Costco Chicken Bake with a  buffalo sauce twist, it's so easy to make & totally delicious!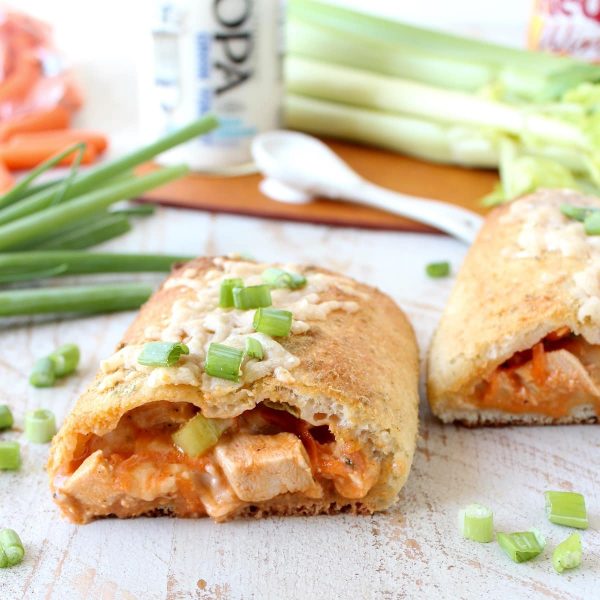 I didn't grow up near Costco, so it wasn't until a recent trip that I discovered the infamous Costco Chicken Bake.  This signature dish at the Costco food court is filled with chicken breast strips, mozzarella, provolone and parmesan cheeses, bacon, caesar dressing and green onions.
I took this dish and put my own "Buffalo Style" spin on it with blue cheese dressing, carrots, celery and of course, buffalo sauce!