This Slow Cooker Chicken Enchilada Soup recipe is easy to prep in only 10 minutes & given a deliciously spicy kick with the addition of Sriracha!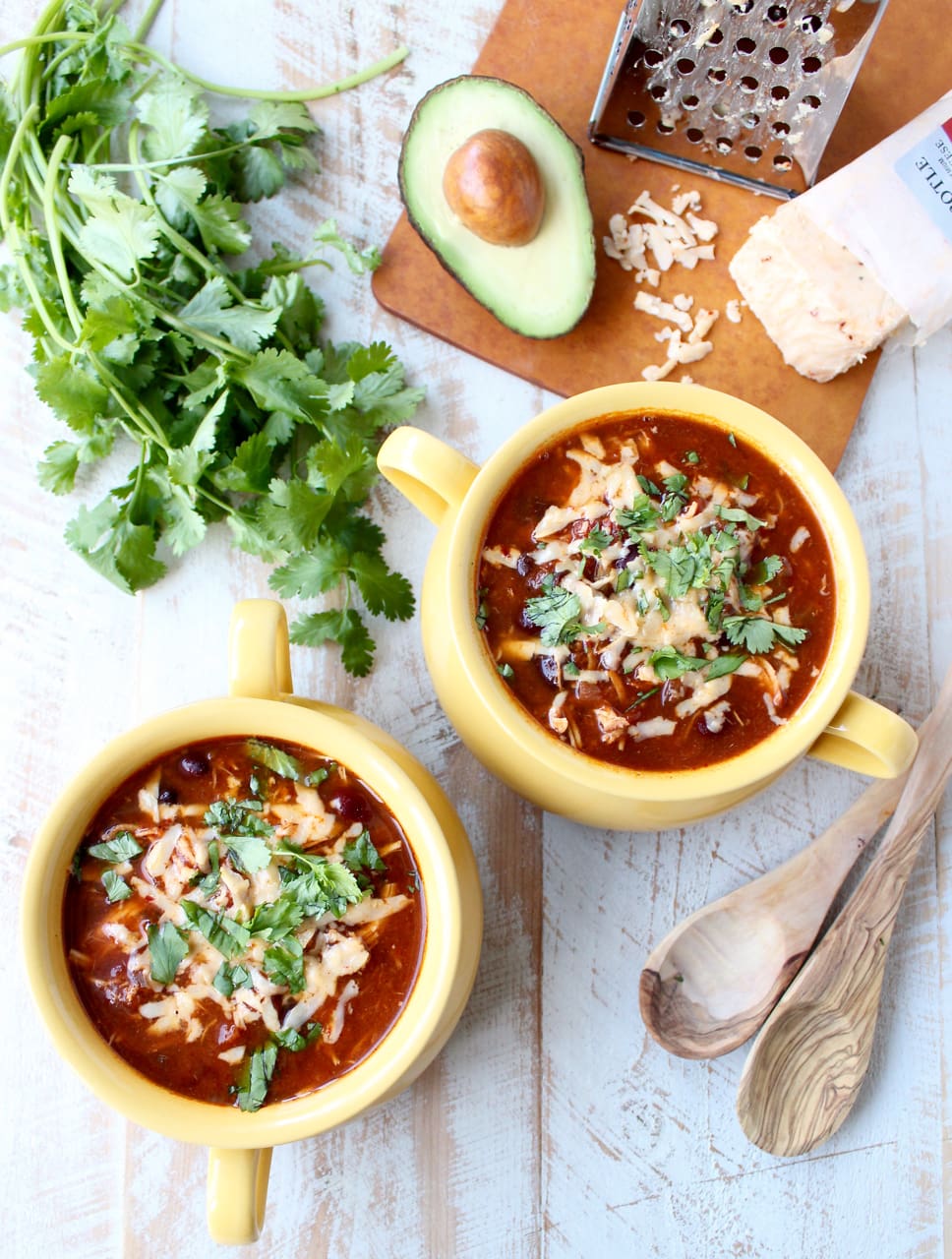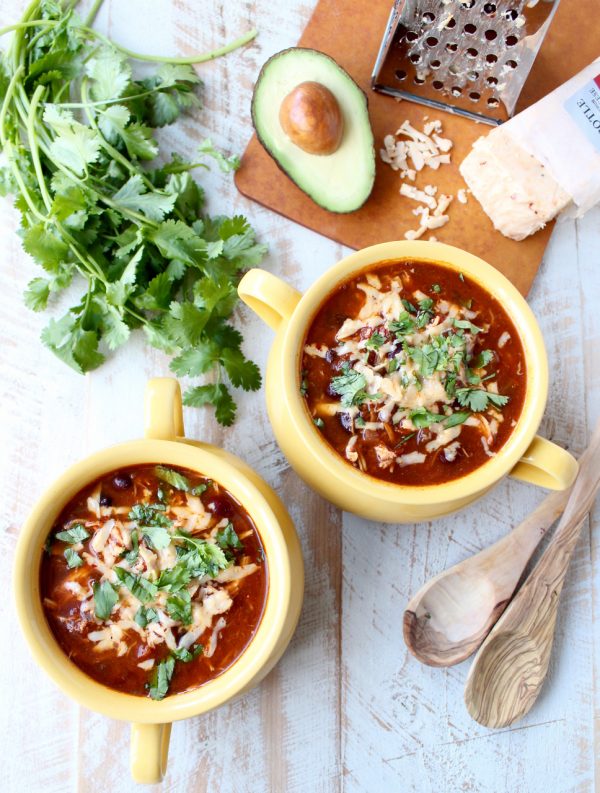 So far 2017 has been the year of rain in San Diego! It seems like for two weeks straight, I've moved from San Diego to Seattle.
But I'm not complaining, this cold, rainy weather gives me the perfect excuse to stay inside, eat soup for every meal and spend hours on Pinterest!