Two classic Chinese dishes are combined in this delicious recipe for Chicken Fried Rice Egg Rolls. Perfect as an appetizer or party snack!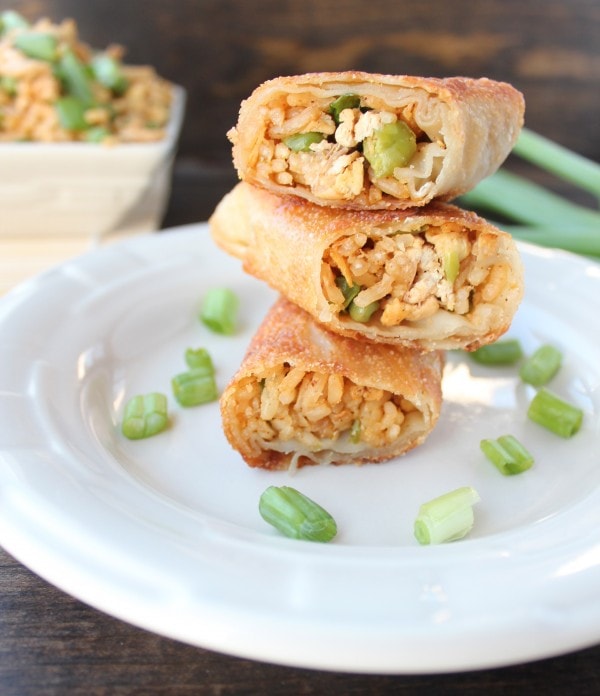 About a month ago, I spent an evening lying awake in bed with my mind wandering, thinking up new recipes for the blog.
I took to my Facebook page the next morning to see which of my "random midnight recipe ideas" were actually of interest to people, and which were simply delirious thoughts!