This recipe features the best cajun chicken marinade ever, that just so happens to also be dairy free, gluten free and Whole30! Grill the chicken up and serve it with Bell Pepper Cajun Slaw for a healthy, complete meal.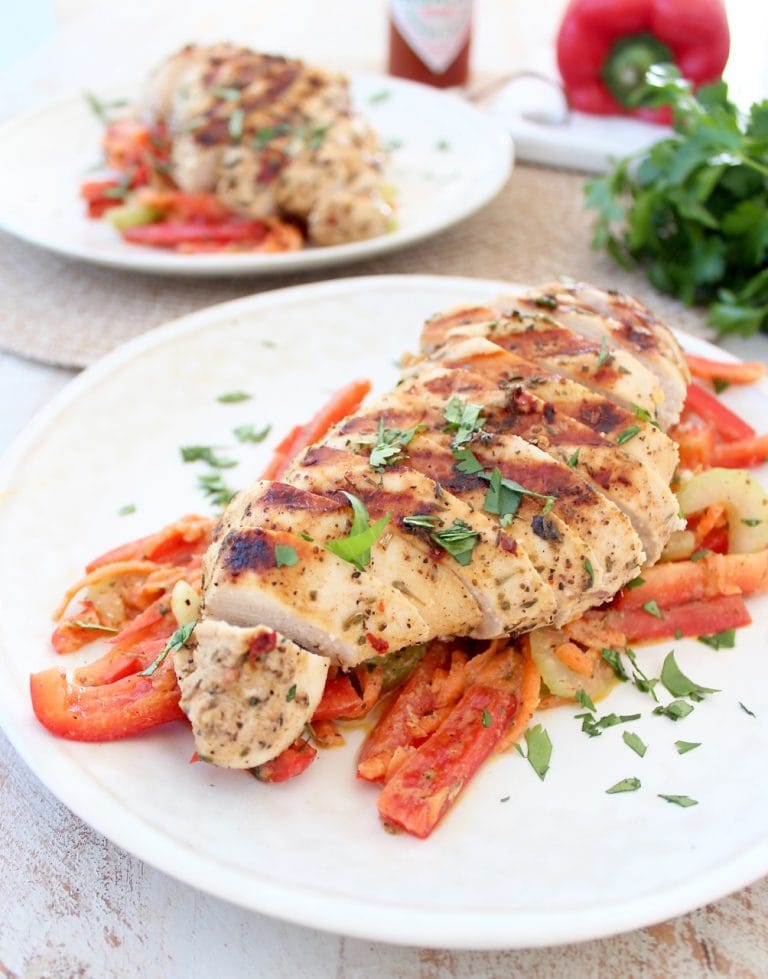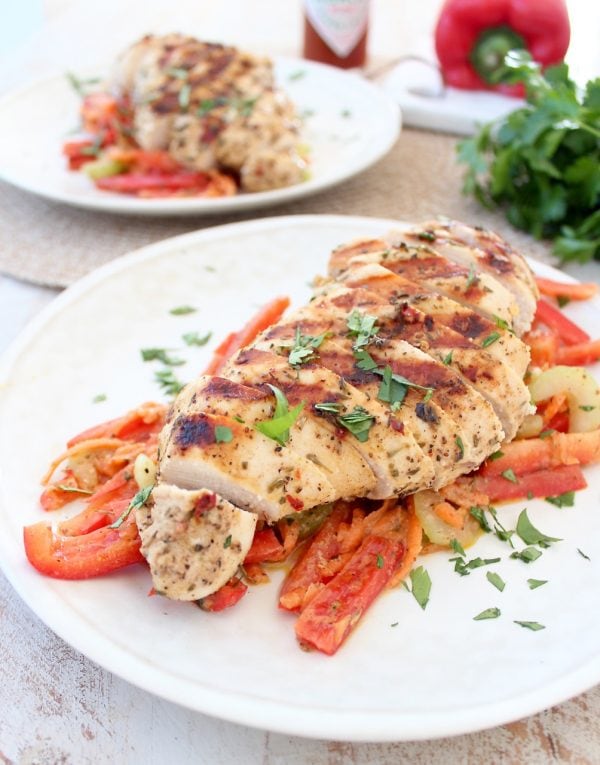 We're coming up on the end of "Whole30 March" and I'm so excited to end the month with a couple new favorites. This Grilled Cajun Chicken recipe being one of them!
I'm being totally serious when I tell you that this is the worlds best Cajun chicken marinade! Whether you're looking for a healthy Whole30 recipe or not, you're going to want to make this recipe!