Pressure Cooker Chicken Noodles are made with just 4 ingredients, chicken breasts, chicken broth, Thai peanut sauce and rice noodles. It's an easy recipe, made in under an hour!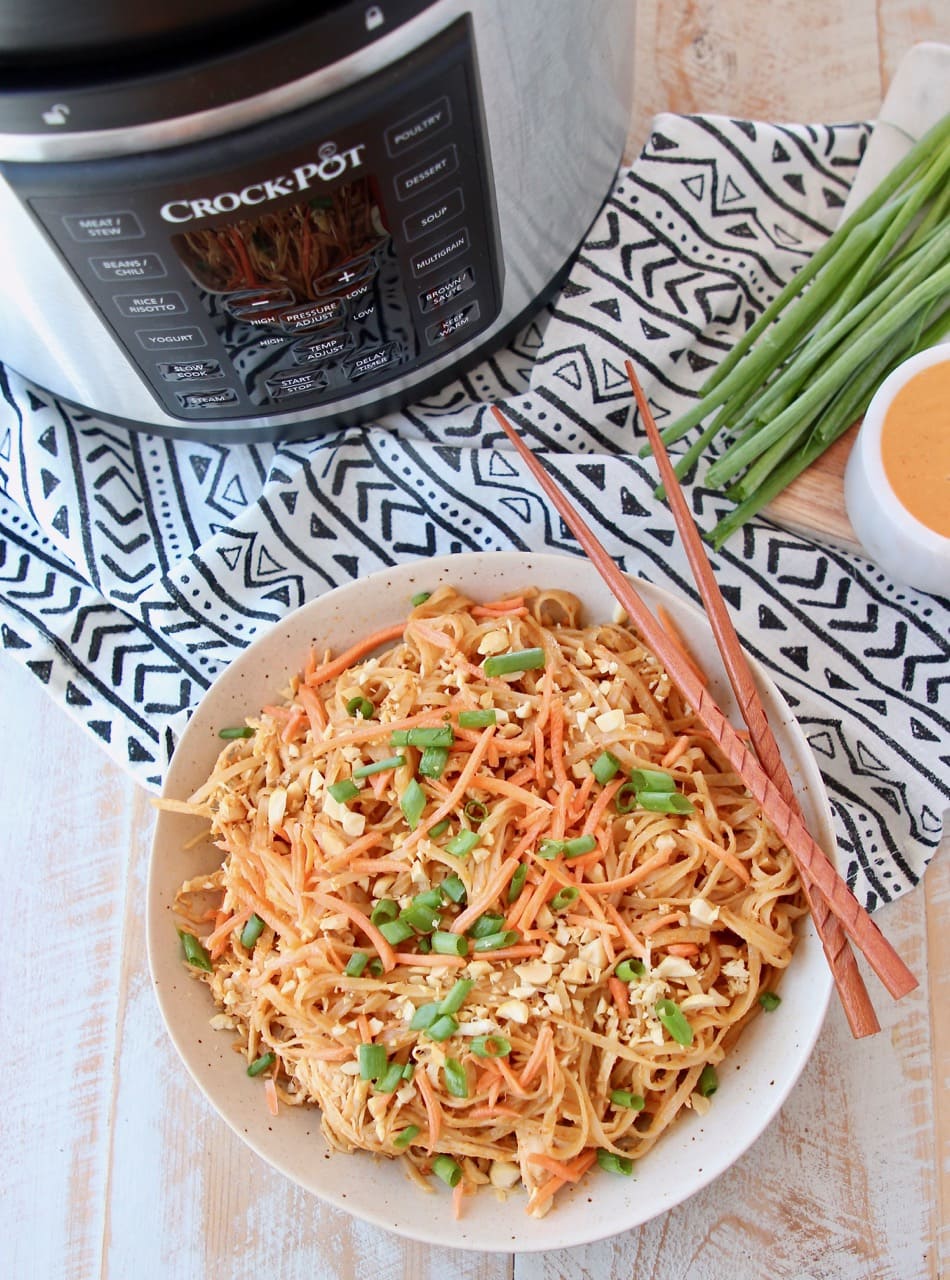 Today's post is sponsored by my friends from the Crock-Pot ® brand!
I seriously can't get enough Thai Peanut Sauce in my life! Whether it's cooked with Turkey Meatballs in the Crock-Pot, drizzled on Sweet Potato Buddha Bowls or used to top Naan Pizza, I could seriously eat this peanut sauce for dinner every night!
Since pressure cooking is all the rage these days, I wanted to incorporate my favorite sauce into a new pressure cooker recipe.
I used the Crock-Pot® Express Crock Multi-Cooker to pressure cook chicken breasts in the peanut sauce, then tossed the chicken with rice noodles. Easy as that, I had one delicious new recipe for dinner!