In this scrumptious Chicken Potsticker Stir Fry recipe, fresh veggies, chicken potstickers and a simple stir fry sauce are tossed together in one pan in under 30 minutes for an easy weeknight meal!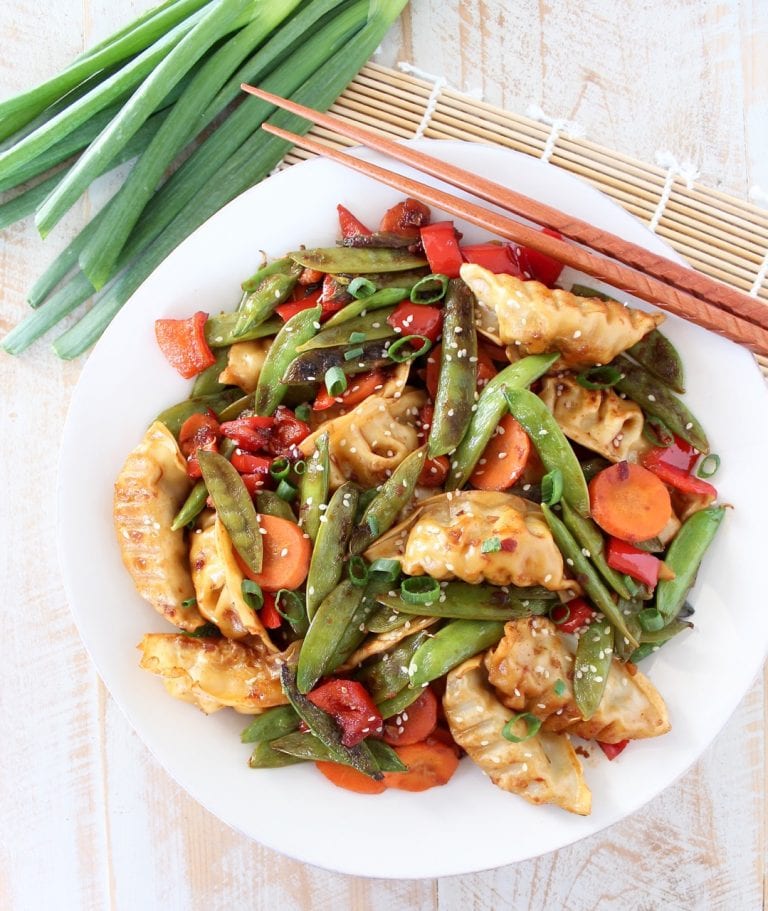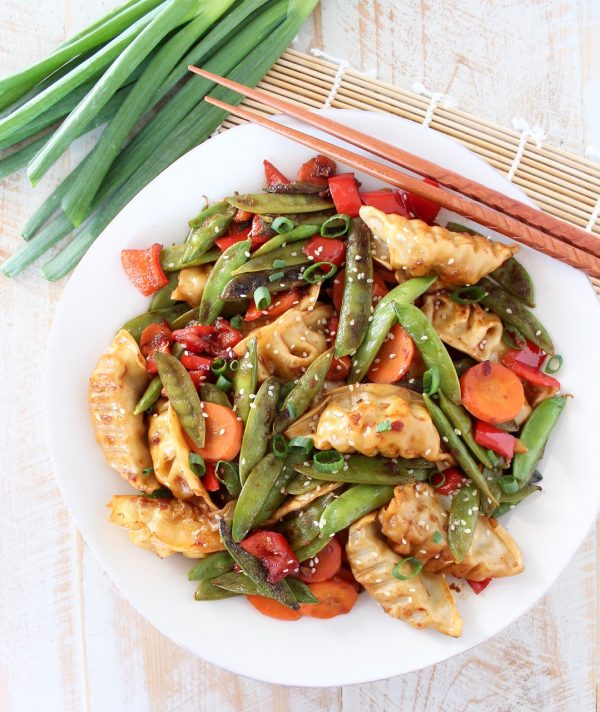 Today's post is sponsored by my friends at Crazy Cuizine.
One of my favorite things to do for dinner is turn my favorite appetizers into a meal!
Jalapeno Poppers turned into Sliders, Spinach Artichoke Dip turned into a Stuffed Spaghetti Squash,  Bruschetta turned into Grilled Chicken Zoodle Bowls and now Chicken Potstickers turned into an AMAZING stir fry recipe!