Fresh cherries & tarragon add delicious flavor to this easy Chicken Salad Sandwich recipe! It's made with greek yogurt instead of mayonnaise for a healthy spin on a classic!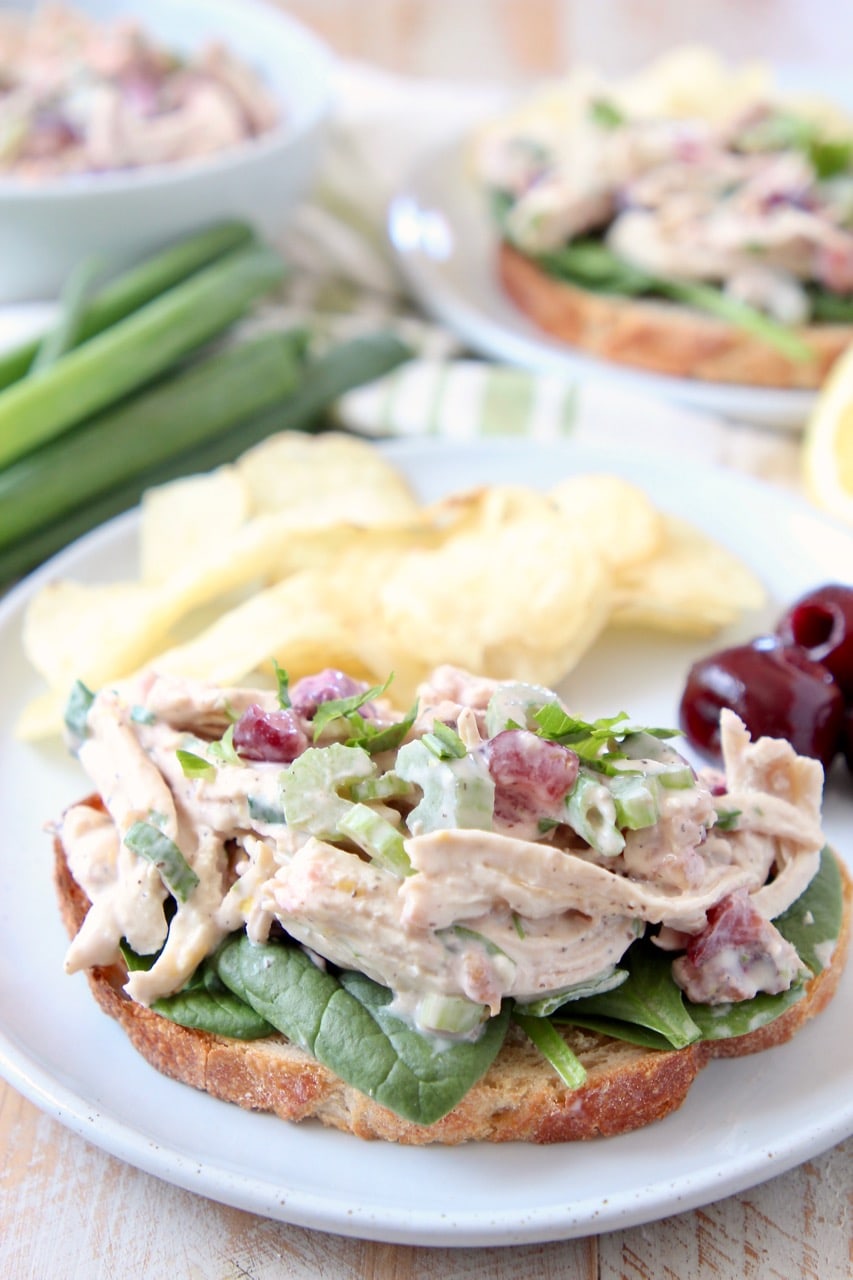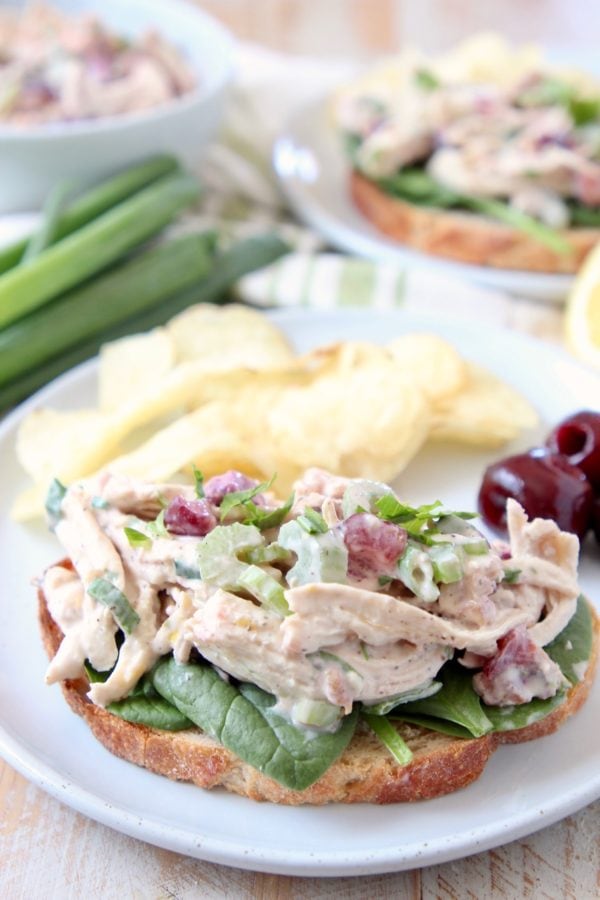 Chicken salad is one of of the easiest things to meal prep and eat throughout the week. It's a great way to use up leftover rotisserie chicken and this version is both healthy and delicious!
Fresh sweet cherries are available from June through August, but frozen cherries can be found year-round. If fresh cherries can't be found, simply thaw frozen cherries under cold running water and add them to the salad.
I like to serve my chicken salad sandwich open-faced on sourdough bread. I've also used multigrain gluten free bread to make this sandwich gluten fee. And I've tried the sandwich on butter croissants, which is Kurt's favorite way to eat the sandwich!
No matter which way you serve it, the combination of sweet cherries, tart greek yogurt dressing and fresh tarragon, will make this the best chicken salad sandwich you've ever had!