Honey Bunches of Oats Chicken Strips are deliciously sweet & crispy! They can be baked in the oven or fried on the stove for an easy dinner recipe!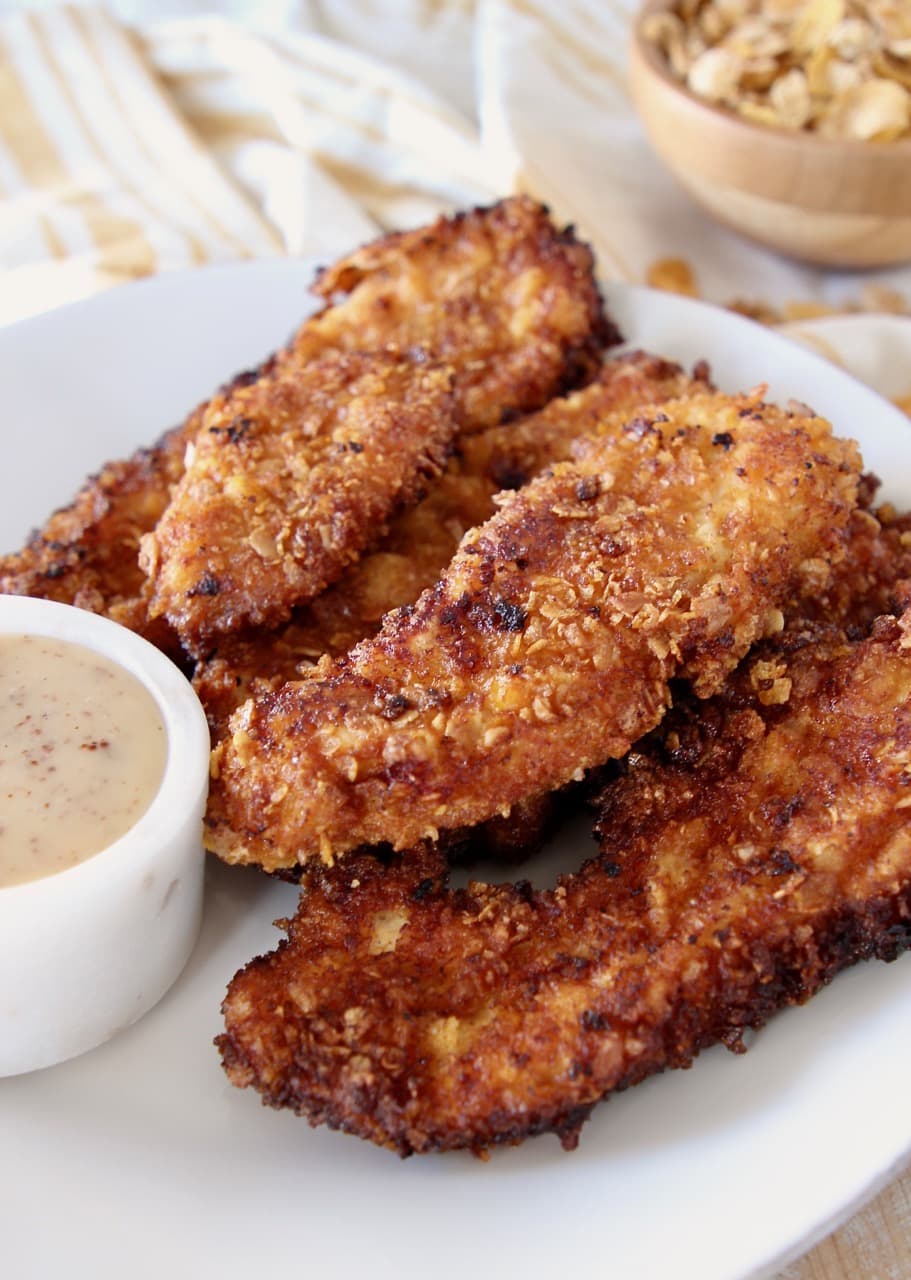 For this recipe, I took my Dad's Famous Captain Crunch Fried Chicken and gave it a twist by using Honey Bunches of Oats cereal instead of Captain Crunch cereal and baking the chicken instead of frying it.
Well, I actually baked half and fried half, because I like options! 😉
Our house was divided on their favorites between the fried and the baked. My Mom liked the fried better, Kurt liked the baked better and I just couldn't chose, they're both so good!
Baking the chicken brings out more of the Honey Bunches of Oats flavor, while frying it gives it that crunchy on the outside, juicy on the inside deliciousness that we all know and love!
Either way, you can't go wrong!
Heck, bake half and fry half like I did and do the taste test yourself!