In one pot and under an hour, whip up this delicious Taco Chicken and Rice for dinner, it's flavorful, easy to make and gluten free!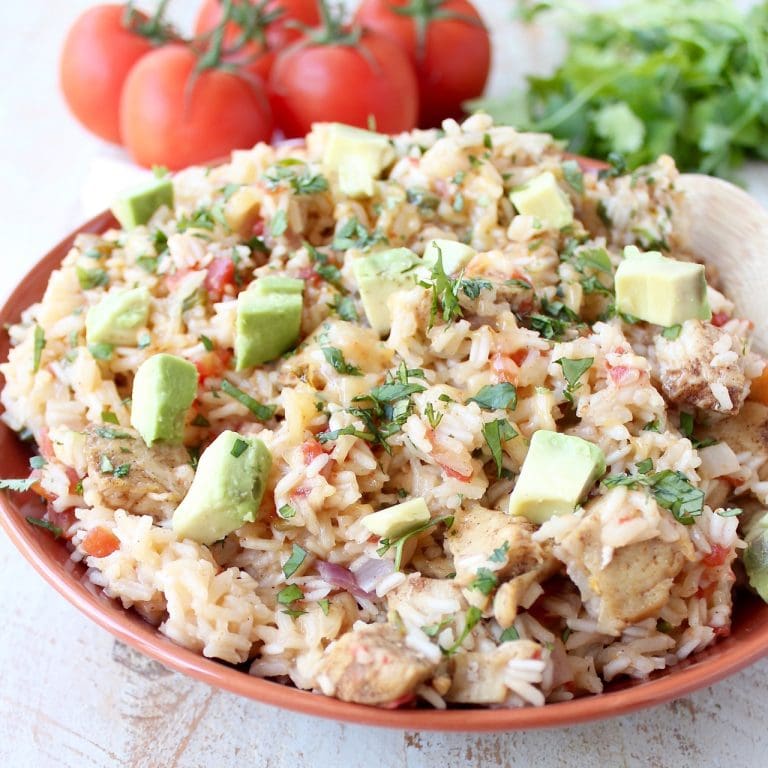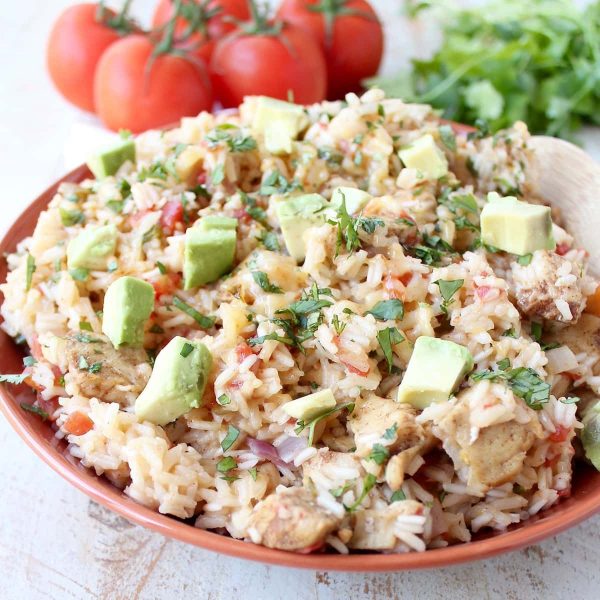 One pot meals, tacos, rice, these are a few of my favorite things and they're all combined in this yummy dish!
Cooking = LOVE!
Doing Dishes = HATE!
The one pot meal phenomenon is alive and well in my house, because one pot = one dish to clean = happy Whitney 🙂
I've been making this One Pot Mexican Rice for years. It's one of my Moms favorite recipes on the blog and it's an awesome side dish for tacos, enchiladas or fajitas.
A few weeks ago I had the idea to turn it into a complete meal by adding chicken right into the dish.