Chicken tikka masala and lentils are cooked together in an Instant Pot for an easy, gluten free weeknight meal made in under an hour!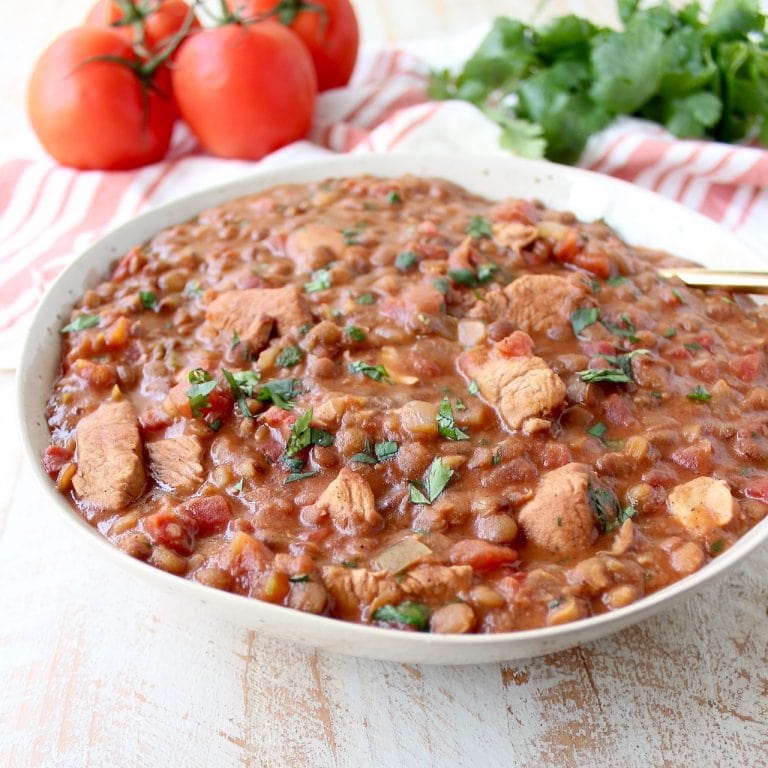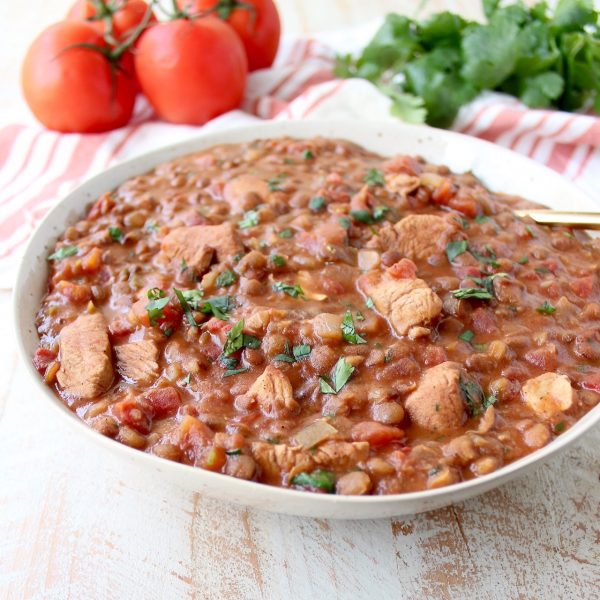 Todays post is sponsored by my friends at USA Pulses & Pulse Canada!
It's official, I am totally obsessed with the Instant Pot! It makes the most delicious meals in no time at all, like this Lentil Chicken Tikka Masala. All of the scrumptious flavors of a slow cooked tikka masala sauce, made in under an hour.
To make this recipe, you begin by using the sauté function on the Instant Pot to cook the onions, garlic, chicken and spices, then switch over to the pressure cooking function to cook the lentils and chicken in the tikka masala sauce. In no time at all, dinner is ready and it only took one pot to cook it all!