Mexican rice & chili lime shrimp kick up the flavor in this restaurant style taco salad recipe, that's so easy to make at home!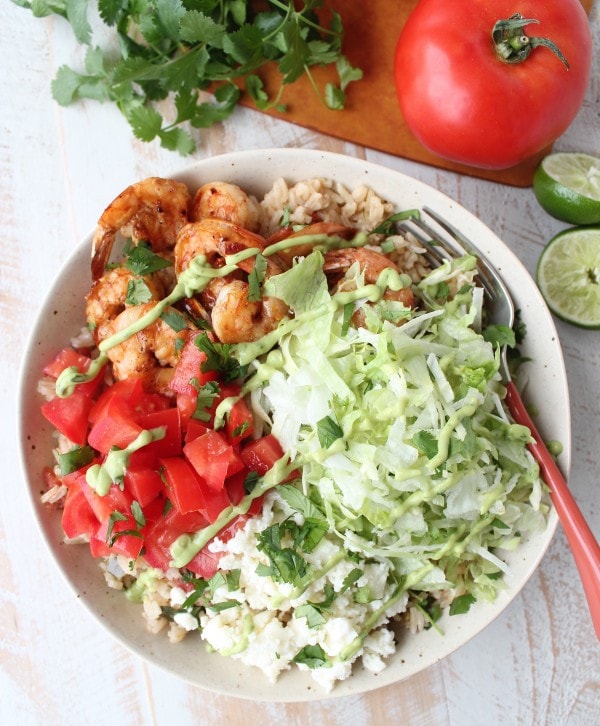 Last weekend my Dad snapchatted me a picture of himself making my Chipotle Lime Chicken Fajita Skewers and Mexican Rice, with the recipes from my blog pulled up in the background.
I know what you're thinking, yes, my Dad is on Snapchat, and yes, my Mom is on Snapchat, and yes, they're 60 years old!
This is the direct influence of having a daughter that's a social media enthusiast and professional food blogger. Every time my parents come to visit, I give them tutorials on the latest social media channel. They get on it and suddenly I'm getting snaps from food truck festivals, football games and road trips with Snapchat filters. The moral of this story is, my parents are not normal parents, they're cool parents! (Mean Girls reference, anyone?!)